Health Brief: Cheers to a healthy new year!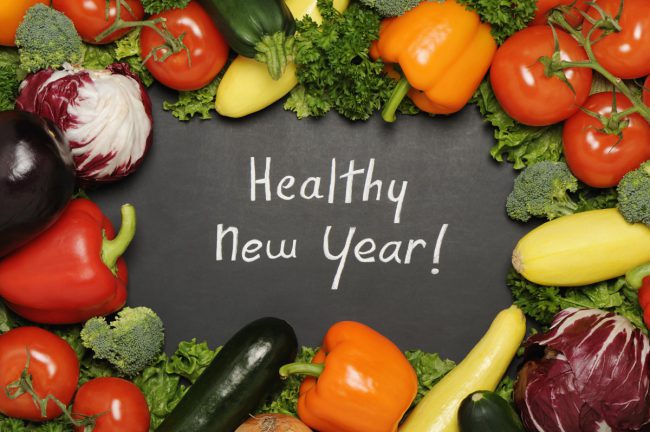 As we bid farewell to a year that posed numerous challenges, there's hope that 2021 will cast a much rosier outlook.
Hope comes by way of a vaccine – or multiple by the time you read this – being distributed to curb the spread and effects of the COVID-19 pandemic, which has altered the way of life for people. But we can revel in the fact that this is a new year, one that allows for a clean slate. The beauty is that there are changes we can make now to lower stress levels, improve overall health and strengthen relationships with the people we love.
Reconsider lofty resolutions in 2021 for steps that can help you become the best you can be.
CLEAR THE CLUTTER & FREE YOUR MIND 
When you look around, does your house feel like a home? If excess items and furniture are hiding natural light or preventing a feeling of open space, take the time to clear the clutter. According to Good Housekeeping, dwelling in a cleaner environment can relieve stress and promote better sleep, which is vital to the human body.
MAKE YOUR BLOOD PRESSURE A PRIORITY
Much like ridding your dwelling of stress-inducing clutter, making the decision to reduce unnecessary stress can do wonders for your blood pressure. According to a study by Harvard University, blood vessels get stiffer with age, and it takes a regimen of diet, exercise and sleep to ensure they remain healthy. The National Institute on Aging notes that there are lifestyle changes all older adults can make but recommends that you consult a physician before you do anything significantly different.
TELL PEOPLE YOU CARE
It's easy to forget to tell people how much you care about them. Making a special vow to do that frequently can have great effects on your mood. Not a people person? That's OK! Something as simple as getting a plant can create a nurturing feeling. Keeping healthy plants also creates better air quality in your dwelling, so it's a win-win.
TAKE A FRESH LOOK AT YOUR FINANCES
Are you OK financially? It's a question we all need to ask ourselves, especially given the economic effects of the COVID-19 pandemic. For information about resources that may be available to older adults, Philadelphia Corporation for Aging's PCA Helpline (215-765-9040 or pcaCares.org) can point you in the right direction.
---
Sources: Good Housekeeping; National Institute on Aging; U.S. News and World Report