Women's health starts with good nutrition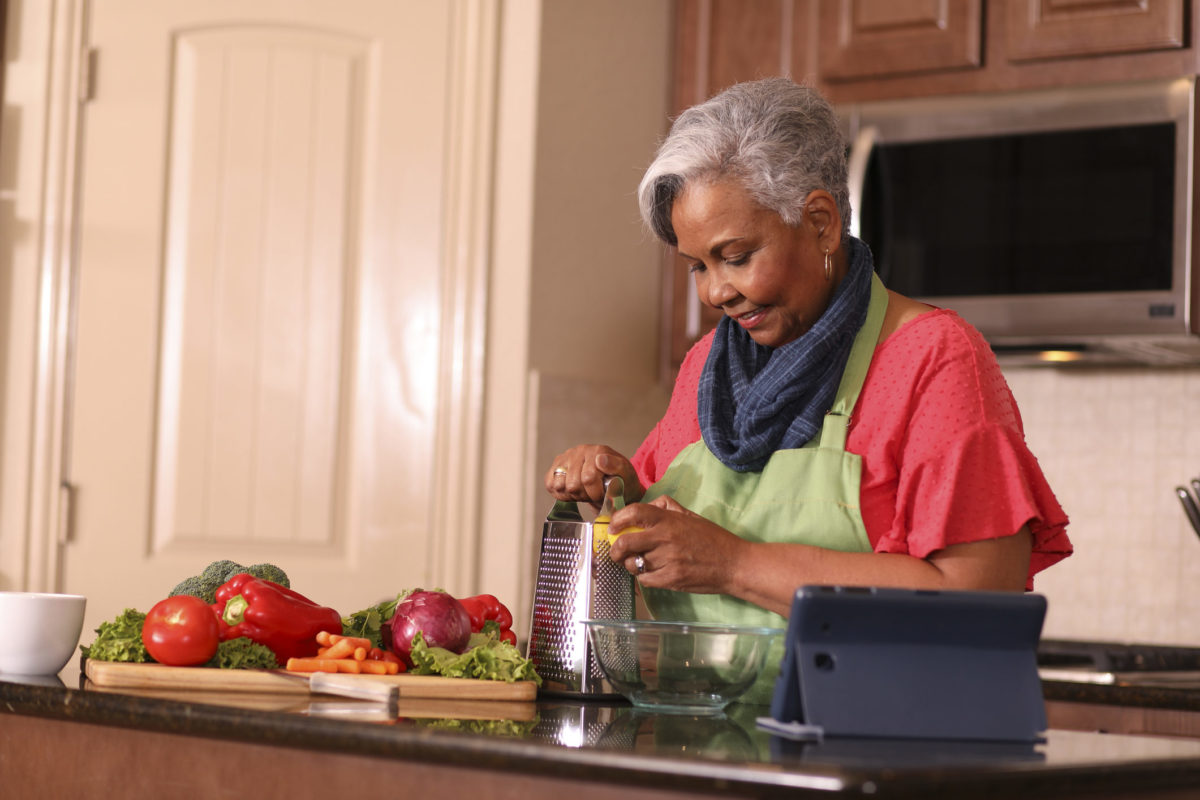 By Jay Nachman
---
When it comes to nutrition, there is no moral compass on food. There are no good or bad foods. That's the advice of most nutrition experts, including Philadelphia-based registered dietitian and licensed nutritionist Alexis Newman.

"We're made to enjoy food," Newman said. "I highly believe that what ever you eat, you should be enjoying. Balanced nutrition is really just trying to figure out how to fit in food depending on the individual."

Newman's rule of thumb is to try to have well-balanced meals throughout the day and to make sure there is protein at every meal. "As you get older, it's really important to make sure you're getting enough protein," she said. "As we age, our muscle strength diminish es, and protein can really help build more muscle and to help maintain the muscle you have."

In addition, women's bone mass lessens as they age, so they should also have a diet rich in calcium, she said. Good nutrition comes down to eating well-balanced meals. Newman recommends filling half your plate with vegetables, a serving of protein about the size of your palm and a fistful of carbohydrates.

According to the U.S. Department of Health and Human Services' healthy eating guidelines, "older adults are at greater risk of chronic diseases, such as heart disease and cancer, as well as health conditions related to changes in muscle and bone mass, such as osteoporosis. The good news is that this population can mitigate some of these risks by eating nutrient-dense foods and maintaining an active lifestyle. Eating more fruits, vegetables, whole grains, and dairy improves diet quality — as does cutting down on added sugars, saturated fat, and sodium."

In addition to the loss of muscle mass and bone density that occurs as people age, a person's sense of thirst diminishes, according to Philadelphia registered dietitian Claudia Hleap, who is also a licensed nutritionist in the state.

"Many people are dehydrated, and this is something that may affect your appetite, energy level and mood," Hleap said. "One of the main reasons for hospitalization of older adults is dehydration. This is another thing that I encourage women and men of all ages to pay attention to, especially as they grow older. As you age it becomes more important because it's easier to forget about drinking water when you don't feel thirsty."

A major challenge for women when it comes to eating healthfully and losing weight is menopause. After a woman's hormone levels change in mid-life, many women experience weight gain or an inability to lose weight. "What is important is for women to have a healthy relationship with food and their bodies," Hleap said.

Additionally, there are a lot of harmful expectations about women's bodies that don't align with reality. There's a pressure to look a way that, for most women, is not healthy because of genetics, muscle mass or body type. This thinking "just instills a chronic sense of guilt and shame … that women need to be working on their weight, and they need to look differently, Hleap said. "From a health perspective that is not the case at all."

Newman also noted that thinness is not a marker for women's health. "It's important to look at your lab work and your fitness ability," she said. "Are you able to go up and down the stairs without getting out of breath? Is your diet varied? Are you eating enough fiber? Women are often afraid of eating certain foods. So, I really work on demystifying what is in a bowl of ice cream and what are in some of the other 'forbidden' foods."

Most nutritionists say the key to long-term health is to make sustainable eating and lifestyle changes, as opposed to doing anything extreme, like dieting. Calorie restriction may produce quick results that don't last very long because women feel deprived, so they revert to old eating habits. Instead, women should make small changes, like drinking water instead of soda or eating more produce and experimenting with different foods to keep feeling full and excited about eating.
---
Jay Nachman is a freelance writer in Philadelphia who tells stories for a variety of clients.