Tips for exercise motivation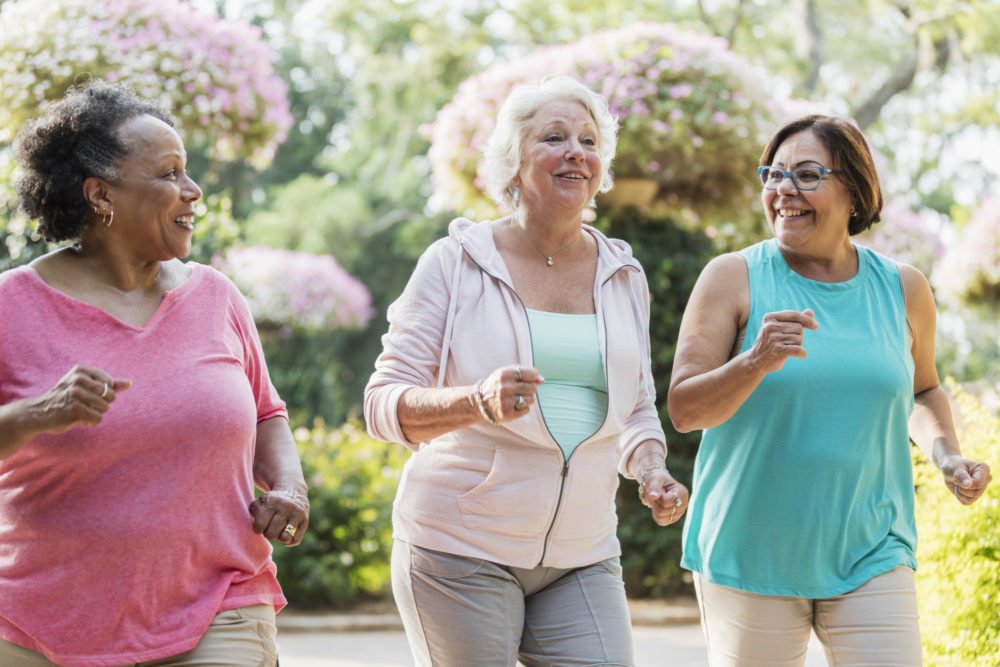 After more than a year of taking precautions against COVID-19 and staying safer at home, many older adults may have fallen out of their pre-pandemic exercise routines. Though we all know the many health benefits that come with regular exercise, it can be difficult to find the motivation to get back into a routine. Below are a few tips to help you get motivated and moving again.
Make exercise fun
Exercise is not one-size-fits-all. Some people can walk on a treadmill for hours, while others need more exciting activities, like dancing or swimming, to keep their attention. Find physical activities that you enjoy, so that exercise is enjoyable, instead of a chore. Be sure to include all four types of exercise in your routine: endurance, strength, balance and flexibility. Varying your workouts will help to keep things interesting.
Get creative
Start with a goal of being active for at least 30 minutes a day, then slowly increase your level of activity. If you can't set aside a half-hour to work out, split your activities into 10-minute sessions and spread them throughout the day. If you find it difficult or boring to get started, combine physical activity with a task that's already a part of your day, such as running errands or doing chores around the house.
Be social
Many people find that having an "exercise buddy" helps them to stay on track with their fitness goals. If you're feeling low on motivation, call a friend to join you on a walk or sign up for group exercise classes at your local gym or senior center. If you're meeting up with friends or family for a social gathering, set aside some time to be active with a group sport.

NOTE: Be safe and protect yourself against COVID-19. Be sure to follow all CDC guidelines and local advisories on masking and social distancing when exercising with others.
Stay on track
Keep track of your progress with a journal or tracking device, such as a pedometer or a fitness app on your smartphone. Celebrate your successes and note your improvements. When you hit a milestone, set a new goal and increase your level of activity to make sure your routine stays interesting.
---
Source: National Institute on Aging