Breaking bad habits takes persistence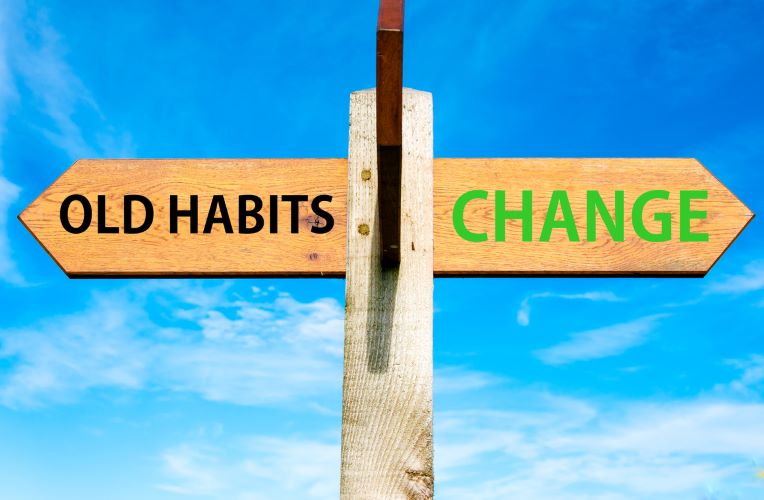 By Jay Nachman
Sixty-three days … That's how long it takes to break a bad habit and establish a good one, according to Dr. Barry Jacobs, a practicing psychologist for more than 30 years and a consultant for Health Management Associates, a national health care research and consulting firm.
"What that means is, you've got to give yourself a couple of months to decrease the bad habit and establish a good habit and have that good habit really take hold so that you're not likely to revert back to what you were doing before," he said.
Jacobs breaks down the process of changing bad habits into three components: awareness and motivation; developing a plan; and implementing that plan with a set of new behaviors.
A doctor may bring awareness of a bad habit to a patient. Or an individual may recognize that he or she is doing unhealthy things, such as drinking too much alcohol, smoking or eating in the middle of the night.
But actually breaking that bad habit takes determination.
"In general, unless people are very motivated, then they're not going to be able to break a bad habit," Jacobs said. "For instance, just following a doctor's advice doesn't mean that they're likely to break a bad habit. They have to own the problem, decide that this is something that they want to do."
Bad habits may offer some benefit, which is one of the reasons they get established in the first place. For example, smoking or eating cookies might help some people relax. Ask yourself: What is an alternative behavior?
When developing a plan to break a bad habit and substitute new behaviors, Jacobs' advice is to use resources that may be available, such as support groups and medications.
"Most people underestimate how long it will really take," he said. "It's not just a matter of willpower. It's a matter of making a plan, putting it in place and practicing it every day. Most people will be tempted to go back to what they did before. They'll feel themselves gravitating toward doing what they always did. But with increased awareness and this plan in place, over time, they'll be able to establish something else which may be healthier," Jacobs said.
It takes a lot of effort to break habits because, by definition, these actions occur without even thinking about it, said Lily Brown, director of the Center for the Treatment and Study of Anxiety at the University of Pennsylvania.
"Often, when we're tired … or stressed, it is harder to inhibit urges that are well-practiced for us. It requires a tremendous amount of effort to practice new behaviors and to inhibit urges to act in ways that used to be habits for us," said Brown, who has a doctorate in clinical psychology and in learning and behavior psychology.
Brown believes that based on what is known about how habits are formed, it could certainly be the case when a certain
behavior is practiced over more years, it becomes even harder to change.
Taking a cue from the animal kingdom might help people reduce their self-judgement about having hard-to-break bad habits.
"When we find that we have bad habits, think about how all mammals probably have the capacity for developing habits," Brown said. These habits develop over a lifetime as the result of experience and environmental influence. "I think that's really helpful for reducing judgment that we have about ourselves."
###
Jay Nachman is a freelance writer in Philadelphia who tells stories for a variety of clients.