Yoga improves mental, physical balance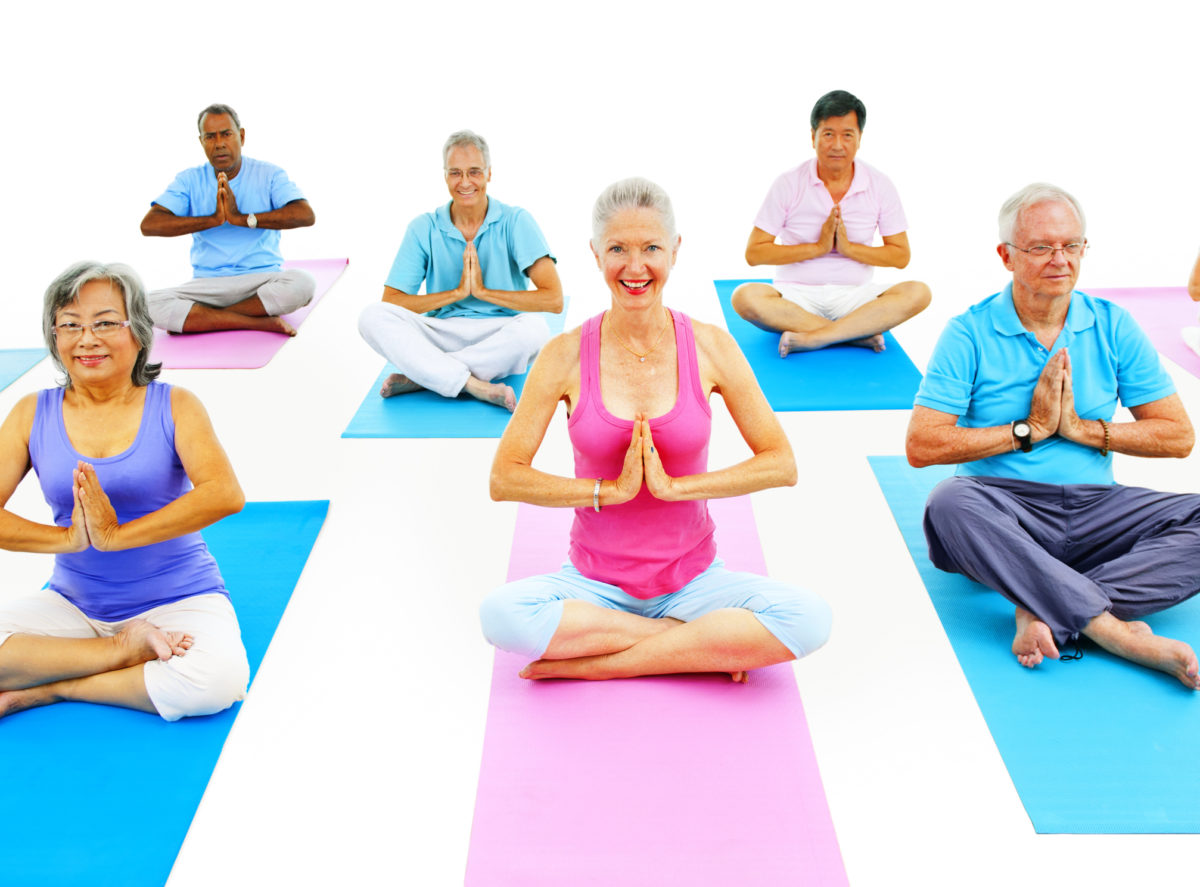 By Mary Anna Rodabaugh
---
When it comes to total body health, incorporating the practice of yoga into your life can help improve strength, balance, and flexibility.

"Yoga is for anybody," says Loren Thomas, a yoga teacher with Yoga4Philly. "Often, I talk to someone who says, 'I can barely touch my toes.' For those who are not athletic, they may have an image of 30-year-old women in tights who used to be dancers. We need to get that Instagram image out of our minds and think about using (yoga as a) tool for physical and mental well-being."

In addition to his work with Yoga4Philly, Thomas, 70, of Queen Village, is an avid runner and yoga practitioner. He also holds three master's degrees and a doctorate in education. "There is a whole meditative internal peacefulness aspect to yoga; and if you look at that aspect in aging, this is an age where we're supposed to be reflective," he says. "Yoga can help with feelings of anxiety, fear and loneliness, which are things older adults may experience."

Thomas started practicing yoga in 1997. During that same year, he also rode his bicycle across the country. When he returned home, a friend suggested he do yoga to ease the tightening of his muscles. Since he retired from academia five years ago, Thomas has been practicing yoga every day and teaching regularly.

Making yoga accessible Yoga4Philly is a nonprofit organization that is dedicated to making peace, love and healing accessible to all Philadelphians through yoga and meditation. This means meeting people where they are, whenever they show up, and offering a helping hand on and off the yoga mat.

"At Yoga4Philly, we are trying to make yoga as available and accessible as possible for as many people as possible in the city," says yoga instructor Kathleen Thayne, 73, of Queen Village. "We don't ever want money or someone's perception of their level of health and fitness to be a barrier for anybody."

Thayne took her first yoga class over 50 years ago at a YWCA and started teaching yoga 25 years ago. She notes there is no barrier to practicing yoga. No one is too old, too stiff, too skinny, too fat, or too any thing to do yoga. It is all about the way you use your breath and move your body. Yoga can be adapted for any individual's ability. Thayne has
taught yoga classes for participants who cannot get out of a chair.

"There is something in each yoga practice for everyone," Thayne says. For those who want more of a challenge, there are plenty of yoga practice offerings that will build core strength, balance, and flexibility. If you are looking for something in between, consider trying restorative yoga, which can be adapted for any type of body. There is no muscle engagement since every pose is supported. This practice encourages pain relief and circulation, and it's very meditative.

"You always feel better after a session of yoga," says Thayne. Beyond the physical benefits there are also mental and emotional benefits older adults can experience from yoga.

"You have to keep it fun," Thomas says. "If something is fun, you'll stay at it. The advantages of being in yoga class are building friendships and meeting new people."
---
Yoga classes for older adults
There are many yoga resources for older adults in Philadelphia. Below are just a few examples.
Yoga at Senior Community Centers – Nearly all the senior centers throughout the city that are supported by PCA offer free or extremely low-cost yoga classes that are designed especially for older adults. For the location of a senior center near you, call the PCA Helpline at 215-765-9040 or go to pcaCares.org/senior-centers.
Free Chair Yoga for Seniors – Mondays, 12:15-1 p.m. at Lutheran Settlement House, 1340 Frankford Ave.
Free Chair Yoga for Seniors – Wednesdays, 11 a.m. to 12 p.m. at Brith Sholom House, 3939 Conshohocken Ave.
Yoga4Philly Chair Yoga for Seniors – Wednesdays, 10:30 a.m. at Episcopal Church of the Annunciation, 324 Carpenter Lane. $10 suggested donation.
Free Yoga for Parkinson's Disease – Wednesdays, 10 a.m. at Enon Tabernacle Baptist Church, 2800 W. Cheltenham Ave.
Yoga in the Park – Jefferson Square Park, 300 Washington Ave. To register, visit JeffersonSquarePark.org. Donation requested.
Restorative Yoga – Sundays, 7:30-8:30 p.m. at Practice Yoga Studio, 804 S. 4th St. Donation requested.
Virtual Chair Yoga – Mondays, 1 p.m. and Thursdays, 4 p.m. Register for a virtual link to classes at https://bit.ly/3Uaw58X. Sponsored by Pennsylvania Hospital.
To learn more about upcoming yoga events for older adults, visit yoga4philly.org/events.
---
Mary Anna Rodabaugh is a writer, editor and writing coach.