Use fresh, seasonal produce to create healthy, colorful meals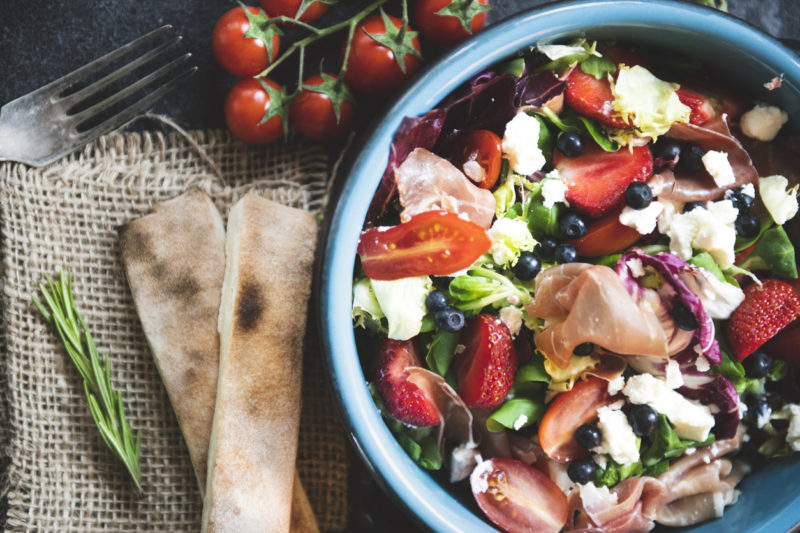 With the start of PCA's free produce voucher distribution this month, it's a great time to take advantage of the bounty of seasonal Pennsylvania produce that's available in the summer. Vouchers can be redeemed for many of the fruits and vegetables needed to make these meals!
Red, White & Blue Summer Salad
This salad combines traditional Caprese flavors – basil, tomato and mozzarella – with summer blueberries and peaches. White balsamic vinegar keeps the colors bright in this sweet-salty salad.


Ingredients:
2/3 cup extra virgin olive oil
½ cup fresh basil, sliced thin
1/3 cup white balsamic vinegar
1/4 cup mint leaves, sliced thin, plus more for garnish
2 garlic cloves, minced
2 tsp. Dijon mustard
1 tsp. sea salt
1 tsp. sugar
1 tsp. pepper
2 cups cherry tomatoes
8 cups fresh arugula
1 carton (8 ozs.) fresh mozzarella cheese pearls, drained
2 medium peaches, sliced
2 cups fresh blueberries
6 ozs. thinly sliced prosciutto, cut into thin strips

Directions:
In a small bowl, whisk the first 9 ingredients. Add tomatoes to the bowl, then let sit while preparing salad.

In a large bowl, combine arugula, mozzarella, peach slices, blueberries and prosciutto. Pour tomato mixture over top. Toss to coat. Garnish with additional mint leaves.
---
Sour Cherry Sorbet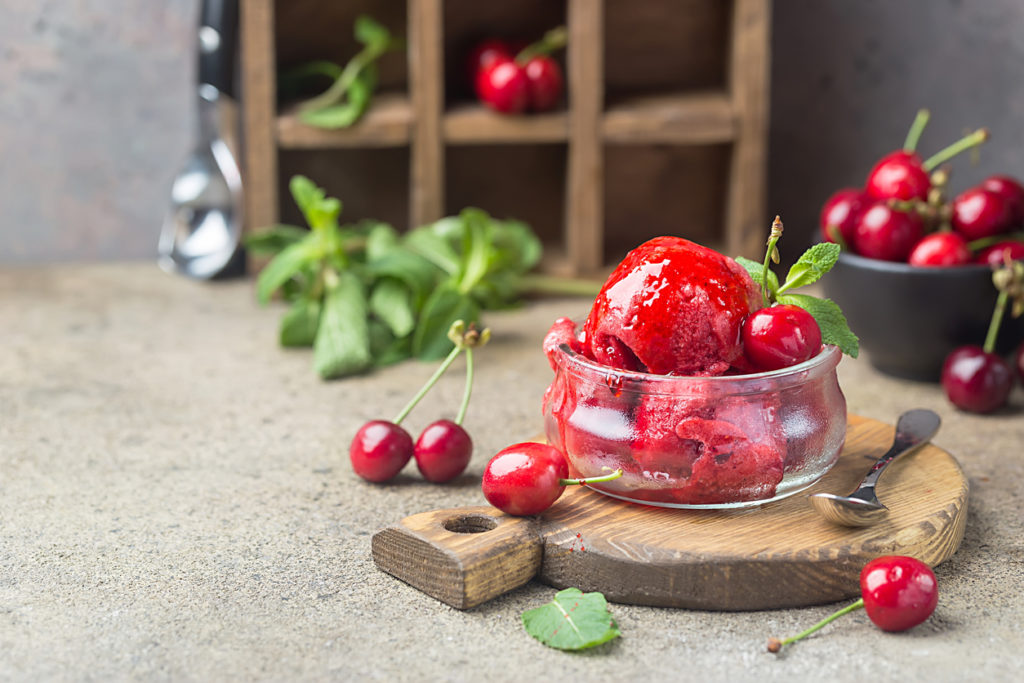 Tart cherries are only in season for one month – July – in Pennsylvania. So, take advantage of the bounty while it lasts! This frosty sweet-sour sorbet is a healthy, refreshing treat on a hot summer day.

Ingredients:
3 cups tart cherries, pitted and frozen
1 cup sugar
1/3 cup white wine or grape juice
½ tsp. almond extract
½ tsp. salt

Directions:
Place frozen cherries in a food processor or blender, then cover and blend until smooth. Add remaining ingredients, then cover and pulse until blended. Pour mixture into a freezer container. Cover and freeze until firm.
---
Source: Taste of Home