Tips to reduce, manage arthritis pain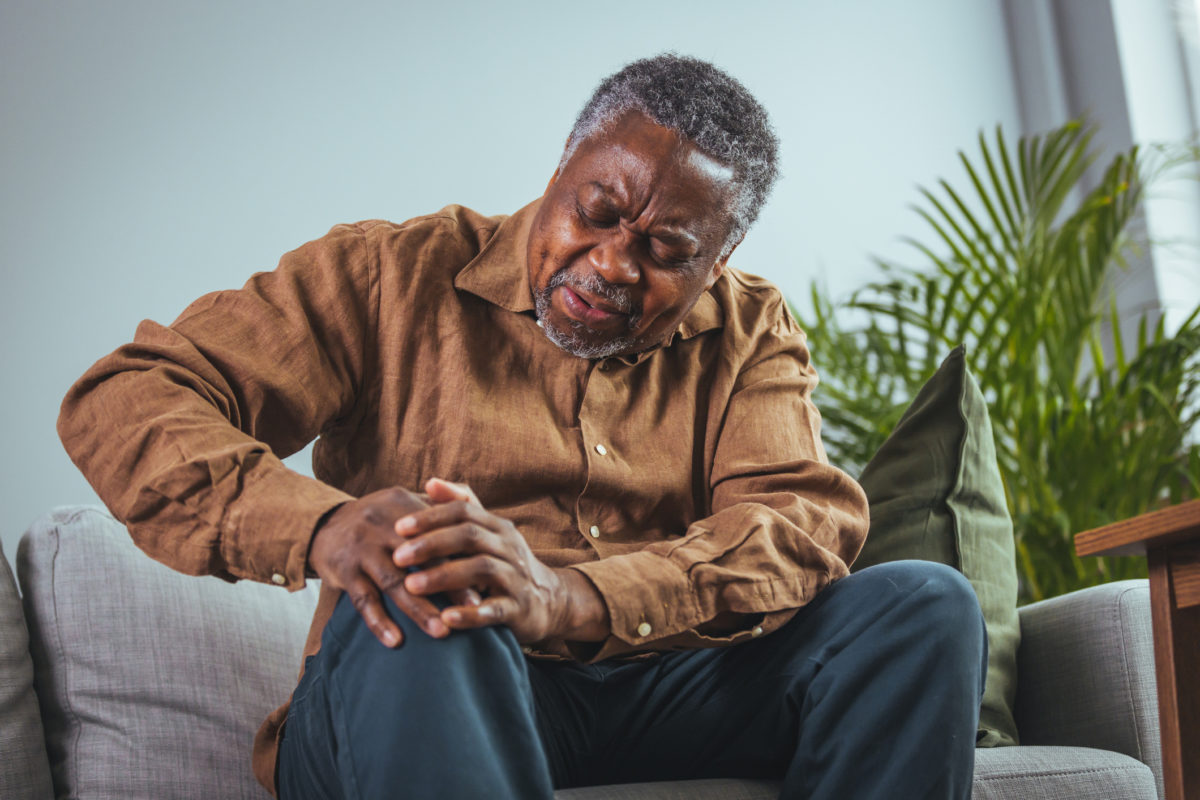 ---
Arthritis affects about 25% of U.S. adults. To recognize the toll on Americans' health, the Centers for Disease Control and Prevention (CDC), the Arthritis Foundation, and others observe Arthritis Awareness Month in May.

Symptoms of arthritis can include pain, aching, stiffness, and swelling in or around the joints. The most common form of is osteoarthritis, a type of arthritis that occurs when flexible tissue at the ends of bones wears down.

Reduce symptoms
The CDC recognizes the following approaches to reduce arthritis pain:
Take charge – People with arthritis who participate in self-management education programs, such as the Chronic Disease Self-Management Program (CDSMP), gain skills and confidence to live well with arthritis. Philadelphia Corporation for Aging (PCA) partners with community organizations to develop and present health programs that provide information, skill-building, screenings and support for older adults. To learn more about these programs, call PCA's Helpline at 215-765-9040 or visit pcaCares.org.
Be active – Physical activity, such as walking, biking or swimming, decreases arthritis pain and improves function, mood and quality of life. Adults with arthritis should move more and sit less throughout the day. Getting at least 150 minutes of moderate-intensity physical activity each week is recommended. However, any physical activity is better than none. Browse the CDC-recommended physical activity programs that can improve health for participants with arthritis at cdc.gov/arthritis/basics.
Protect your joints – To help prevent osteoarthritis, avoid activities that are more likely to cause joint injuries or overuse, such as knee bending. Repetitive stress on a joint can damage it and increase the risk of developing osteoarthritis in that joint.
Talk to a doctor – People with inflammatory arthritis, such as rheumatoid arthritis, have a better quality of life if they are diagnosed early, receive treatment and learn how to manage the condition. Recommendations from health care providers can motivate people to be physically active and join a self-management education program.
Pain management
The Arthritis Foundation also suggests the following strategies to manage chronic arthritis pain:
Take medications – Prescription and over-the-counter medications, such as nonsteroidal anti-inflammatory drugs (NSAIDs), recommended by your doctor can help control inflammation and pain.
Manage weight – Excess weight can cause more pressure on the weight-bearing joints, particularly the hips and knees, and increase pain. If overweight or obese, taking steps to reduce excess body weight will alleviate arthritis symptoms.
Stay positive – Many people with chronic arthritis pain find that a positive attitude can significantly boost their ability to cope with pain. Sometimes, combining positive thoughts with exercise, like a refreshing walk, can help lift spirits and refocus thoughts from the pain to something more encouraging.