Tips for fostering new friendships as an older adult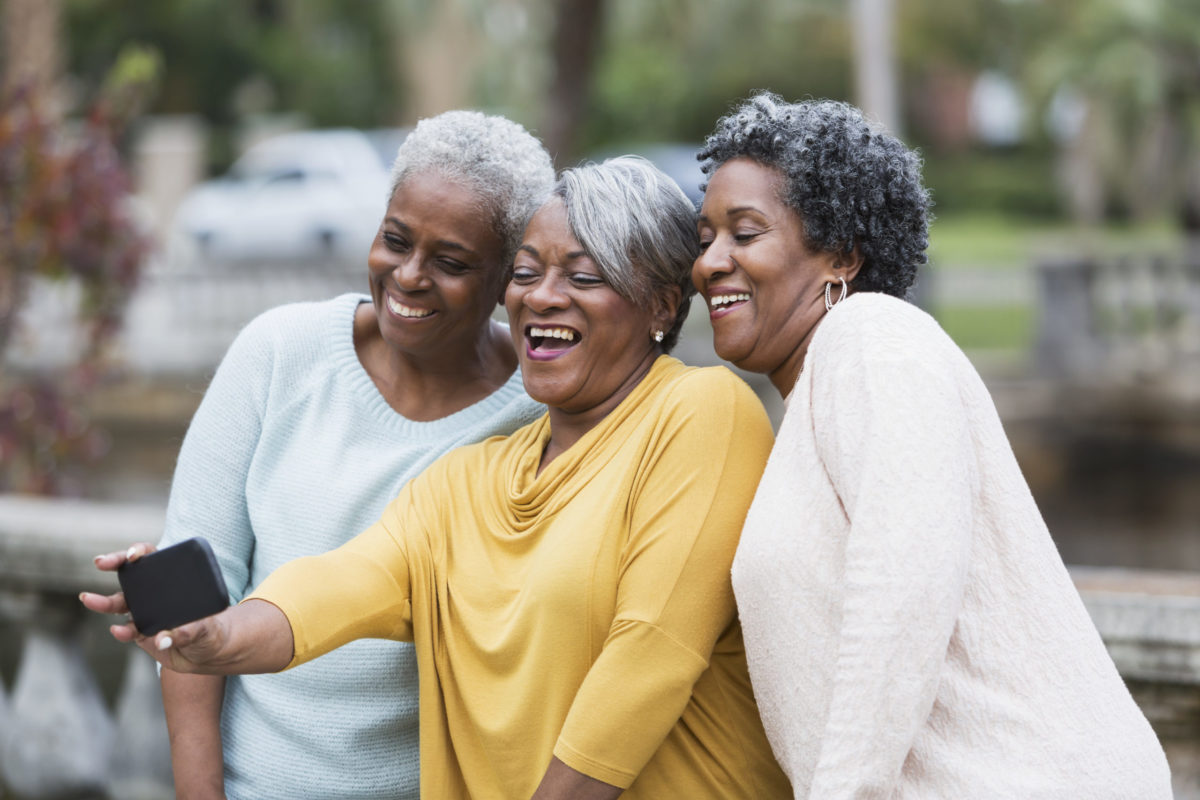 By Mary Anna Rodabaugh
---
Good friends are an important addition to a happy and healthy life. But as we age, our social circle may get smaller. For some older adults, making new friends can be a challenge. However, the benefits of regular socialization make the effort worthwhile.

A significant lack of social outlets may increase feelings of loneliness in older adults. According to a report from the National Academies of Sciences, Engineering and Medicine (NASEM), nearly one-fourth of adults 65 and older are socially isolated. The same study determined that social isolation was associated with a 50% increased risk of dementia and other serious medical conditions.

Such research indicates that having good friends may be just as important as routine medical appointments, good nutrition and exercise.

While engaging in social activities may seem daunting, especially during the COVID-19 pandemic, Philadelphia has many different outlets and opportunities for older adults to meet new peers and develop lasting friendships.
Socialize at centers
PCA funds 28 senior community centers throughout Philadelphia. In addition, there are faith-based community centers that offer programming for older adults. Senior community centers are full of recreational opportunities, including exercise classes, art instruction, current events discussions, trivia and dance classes. There are also educational programs that encourage learning new skills at any age. Many older adults attend centers on their own and make new friends while doing so.

Tip: If you're new to the center, ask the front desk if there is a long-time member who can show you around the facility and introduce you to others. A peer-to-peer orientation is a great way to start a new friendship. To find a senior center near you, Click Here>>
Volunteer in the community
Philadelphia offers many different volunteer opportunities from urban greening to administrative work to helping other older adults. PCA's Senior Companion Program is a person-to-person service program for older adults. Through the program, companions 55-plus are paired with homebound, isolated older adults who need some assistance to remain in their homes. Companions provide socialization and assist with daily tasks, which can include preparing light meals, running errands and accompanying the older adult to medical appointments.

Interested in a lower-physical impact opportunity to meet new people and donate your time? Volunteers are often needed to help at the polls during elections, staff soup kitchens, stuff backpacks for school supply drives, read to children at the library, assist with local food pantries, and support thrift store operations.

Tip: To search for volunteer opportunities close to home, visit VolunteerMatch.org, idealist.org, or 211SEPA.org. Residents in Southeastern Pennsylvania can also dial 2-1-1 to reach the United Way's hotline for health and human services resources, which includes hundreds of volunteer opportunities in the region.
Get crafty
Whether you're just learning how to knit or crochet, or you've been doing it your entire life, the Philly Knits Meetup is for you. This city-wide, community group of knitters hosts events in libraries and cafés for crafters of different ages to unite and create beautiful works with yarn. Philly Knits also posts requests for volunteers and in-kind knitting projects so you can create, make new friends and give back to your community at the same time.

Tip: To see the upcoming Meetup schedule, visit meetup.com/Philadelphia-Knitting-Meetup.
Explore your existing social network
Sometimes, the chance to make a new friend is right under your nose. Consider getting to know your immediate neighbors. Introduce yourself and learn a little bit about them and their families.

Tip: Don't be afraid to ask your neighbors if they know anyone in the area who is around your age and might want to go for a walk or just chat sometime.

If you are internet-savvy, try searching for old colleagues, classmates or friends on social media or reunion websites, such as Classmates.com. These technology tools can help you reconnect and restart long-lost friendships. Milestones editor Alicia Colombo credits Facebook with bringing a high school friend back into her life after losing touch more than 10 years prior. The two are now the very best of friends, who take vacations together and participate in each other's family events.

For those who prefer to meet and interact with people in person, check out Philadelphia's greatest social network for older adults: senior community centers.
---
Mary Anna Rodabaugh is a writer, editor and writing coach.