The hope of a new year springs eternal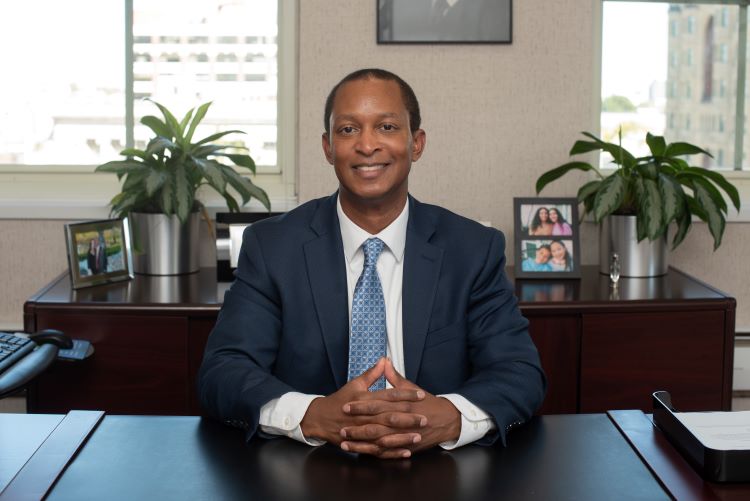 By Najja R. Orr, MBA, PCA President & CEO
Happy New Year to all Milestones readers! As we enter 2022 with a clean slate, let's do so with hope and positivity. This issue of Milestones contains articles that will motivate you to make improvements in your life, including how to break habits, how to pursue lifelong learning opportunities, and how to prepare recipes using fresh produce.
Also included are several useful resources for employment assistance and a variety of other programs to assist older adults.
The new year also creates a great opportunity to check on your health. Are you up to date on your eye and dental care? Have you had the necessary health and cancer screenings that are recommended for your age? If you are unsure, make an appointment with your health care provider to discuss a schedule of recommended tests or check-ups for the year.
Remember, both physical health and emotional wellness are vital to becoming or maintaining your best self.
The City of Philadelphia provides free behavioral health services to residents. Resources for dealing with trauma and loss are available. Mental health services and supports, including counseling and resources for dealing with trauma or loss, can be accessed at HealthyMindsPhilly.org, DBHIDS.org/boost and 1-888-545-2600.
Older adults can help reboot in the new year by taking part in free or low-cost health and wellness programs provided at the 27 PCA-funded senior community centers throughout Philadelphia. To locate your nearest senior center, call the PCA Helpline at 215-765-9040 or go to https://pcaCares.org/SeniorCenters. The calendar of events center spread also lists January's PCA health programs.
While making plans to better yourself, also think about what you can do to help others. In the words of the great Martin Luther King Jr., "Our lives begin to end the day we become silent about things that matter."
Take some time to reflect upon Dr. King's legacy and his tremendous impact on our society. With that presence of mind, look to 2022 to make a difference in your neighborhood and community.