Telehealth has become the 'norm' for health care from home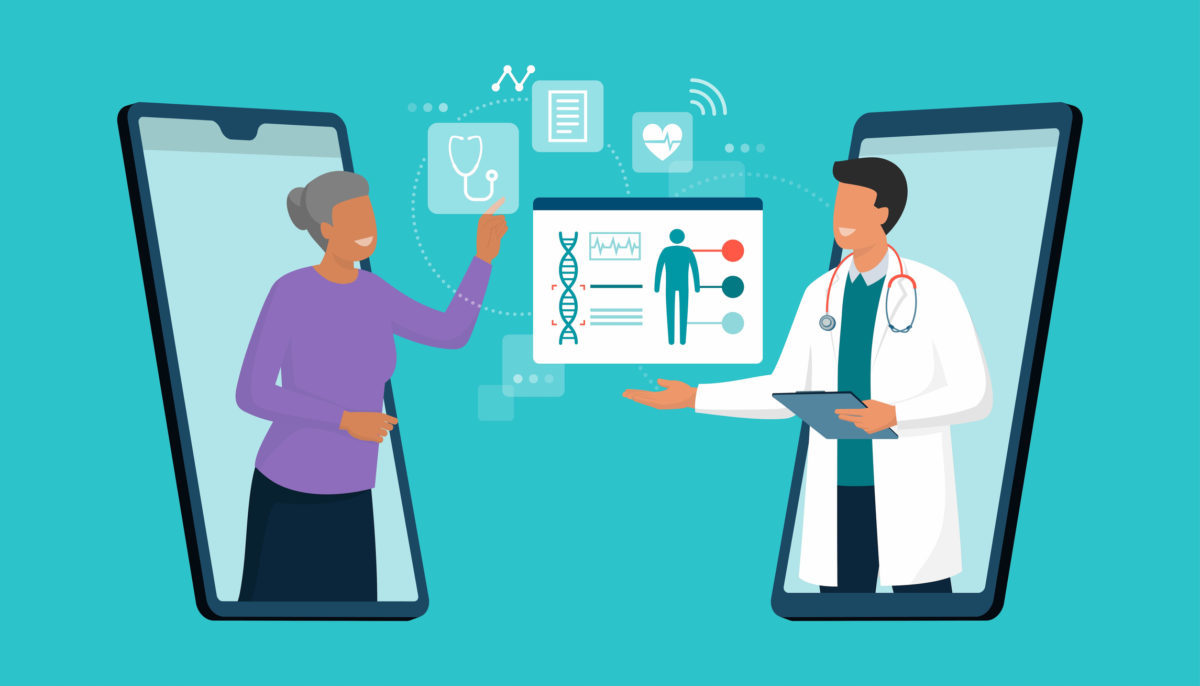 Prior to the COVID-19 pandemic in March 2020, the use of telehealth (also known as telemedicine) was not a common practice. Few people felt comfortable enough with technology to rely upon it for their health care. At that time, doctors and other health providers rarely offered appointments virtually, and insurance companies did not widely cover telehealth services.

But the pandemic has changed all that – for the better. The regular use of virtual health services began as a method to stop the spread of COVID-19. Telehealth, the distribution of health-related information and provision of services via electronic or telecommunication technologies, is now a widely recognized and commonly available option for convenient, cost-effective physical and mental health services. It allows
patients and health care professionals to connect for care, advice, education, intervention and monitoring without having to be in the same physical location.

Imagine this: You meet with your doctor from the convenience of your smartphone or personal computer, pay no additional costs, and, as always, leave the claim filing to the health care provider. That's the benefit of telehealth – and it's here to stay.

What medical services are available through telehealth?
Insurance coverage and health provider services vary. Typically, telehealth can be used for medically reasonable services, including virtual appointments with doctors, nurse practitioners, clinical psychologists, physical and occupational therapists, and licensed clinical social workers. Preventive services are also covered through telemedicine, including depression screenings, diabetes self-management training, medical nutrition therapy, and intensive behavioral therapy for cardiovascular disease or obesity. Telehealth coverage often extends to providers you've never seen before, both in and out of your home state.

Although telehealth services usually require both audio and video technology, you can use only the audio on your phone for certain evaluation and management services, such as periodic assessments and counseling sessions.

These days, it's easier than ever to see your primary doctor or a specialist with the added benefit of telemedicine. The bonus of no additional cost or paperwork for you makes being well even brighter.

Telehealth drawbacks
Telehealth is convenient and can be very effective for follow-up appointments and consultations, but it comes with various drawbacks. There are still tests and diagnoses that require an in-person visit with your health care provider.

Another drawback is a loss of personal connection. You can't receive a gentle pat on the shoulder through a computer screen.

The method for the telehealth appointment needs to be clearly explained to patients in advance. Some patients may not feel comfortable using video conferencing for an appointment. Others may prefer a phone call, but their physician is expecting a video chat.

Tips for virtual appointments
The best way to have a successful telehealth appointment is to make sure you're prepared.

Prior to the appointment, write down anything your physician should know, including current prescriptions and dosages and any new symptoms you have been experiencing.

Make a list of additional questions you want to ask your health care provider.

If you have a scheduled video telehealth appointment, make sure you are in a well-lit room and have a stable internet connection.

At the start of the appointment, ask your physician what to do in case you get disconnected from the telehealth call or video.

For privacy in the household, consider using headphones.