Summer safety as Philadelphia emerges from the pandemic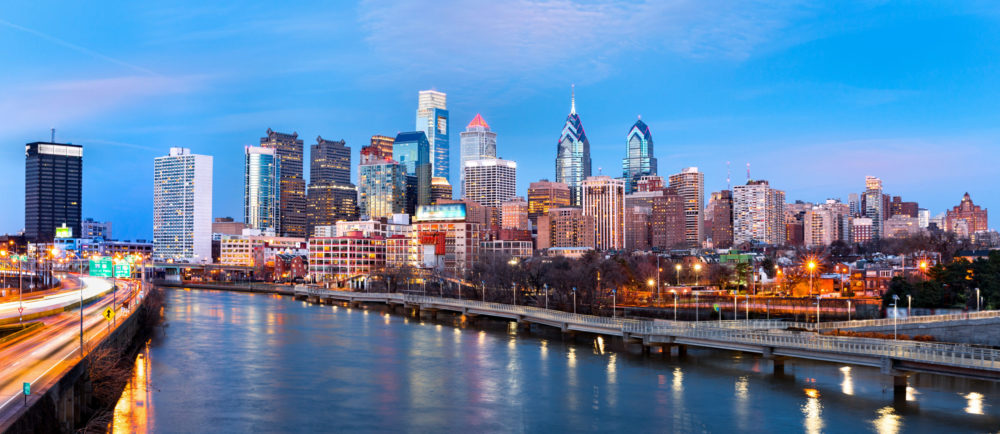 By Mary Anna Rodabaugh
---
After over a year of closures, quarantine and in-person event cancellations, life in Philadelphia is finally starting to resemble pre-pandemic times. Last month, Citizens Bank Park resumed full-capacity seating for Phillies games. Philadelphia museums are open with a few COVID-19 safety protocols still in place, and senior community centers across the city have begun to slowly welcome members back for in-person activities, including art demonstrations and exercise classes.

With less-rigid restrictions in place, this summer is already shaping up to be a perfect season for revelry and relaxation. However, as the "new normal" begins to take shape, there are still a few precautions older adults should take to remain safe and healthy this summer.
Get your COVID-19 vaccine
The best defense against COVID-19 is to get the vaccine. Your risk for COVID-19 complications increases with age. Currently, local clinics and pharmacies are offering the COVID-19 vaccine free of charge. To find a location near you or to learn about homebound vaccination options, call the PACE COVID-19 Vaccine Hotline at 1-800-424-4351, weekdays from 8:30 a.m. to 5 p.m.
Don't trash your mask, yet
Fully vaccinated individuals can gather in most places – both outdoors and indoors – without wearing a mask, unless required by local business guidelines. Masks are still required by everyone in Philadelphia when in the following settings: health care institutions and community events, such as vaccine clinics and blood drives; congregate living facilities, such as prisons, shelters and adult day programs; public transportation, including taxis and ride share vehicles; indoor schools, camps and early childhood education centers; and court facilities and procedures. When a location's
mask guidelines are unknown, it's a good idea bring a mask along just in case. If you are not fully vaccinated or feel safer wearing a mask, continue to wear it.
Practice good hygiene
COVID-19 taught us all to wash or sanitize our hands frequently to prevent the spread of illness. It is a good idea to continue this practice, pandemic or not. After you come in contact with high-touch surfaces or objects, such as money, credit card pin pads and door handles, wash your hands thoroughly with soap and water for 20 seconds. If you can't access soap and water, use a hand sanitizer that contains at least 60% alcohol. Cover all surfaces of your hands and rub them together until they feel dry. Make sure you clean your hands before eating and avoid touching your face whenever possible.
Visiting loved ones
Hugs are back in season, but you may want to have an open conversation with your loved ones about everyone's vaccination status. If you or your loved ones are feeling ill or experience any cold or flu-like symptoms, it is best to postpone in-person visits until everyone is feeling better. For events, such as parties, weddings and baby showers, don't hesitate to ask the host about the COVID-19 precautions that will be in place.
Enjoy the outdoors
When it comes to COVID-19, outdoor activities are considered safer than indoor. Don't forget to practice summer safety, too! Remember to hydrate properly, stay in shady areas when possible, and wear sunscreen. After all, the summer months present their own set of health hazards for older adults.
Know before you go
Heading down the shore? Planning to visit a museum? COVID-19 guidelines vary by state, region and business location. Before you head out to enjoy your adventure, call ahead to check online to determine the safety protocols in place. Some indoor venues have timed ticketing procedures to prevent visitors from crowding together.

Enjoy everything Philadelphia has to offer this summer. A season of fun and activity is long overdue, but always remember to take precautions to protect your health and safety.
---
Mary Anna Rodabaugh is a writer, editor and writing coach.