Recipe Box: Meatless options for Thanksgiving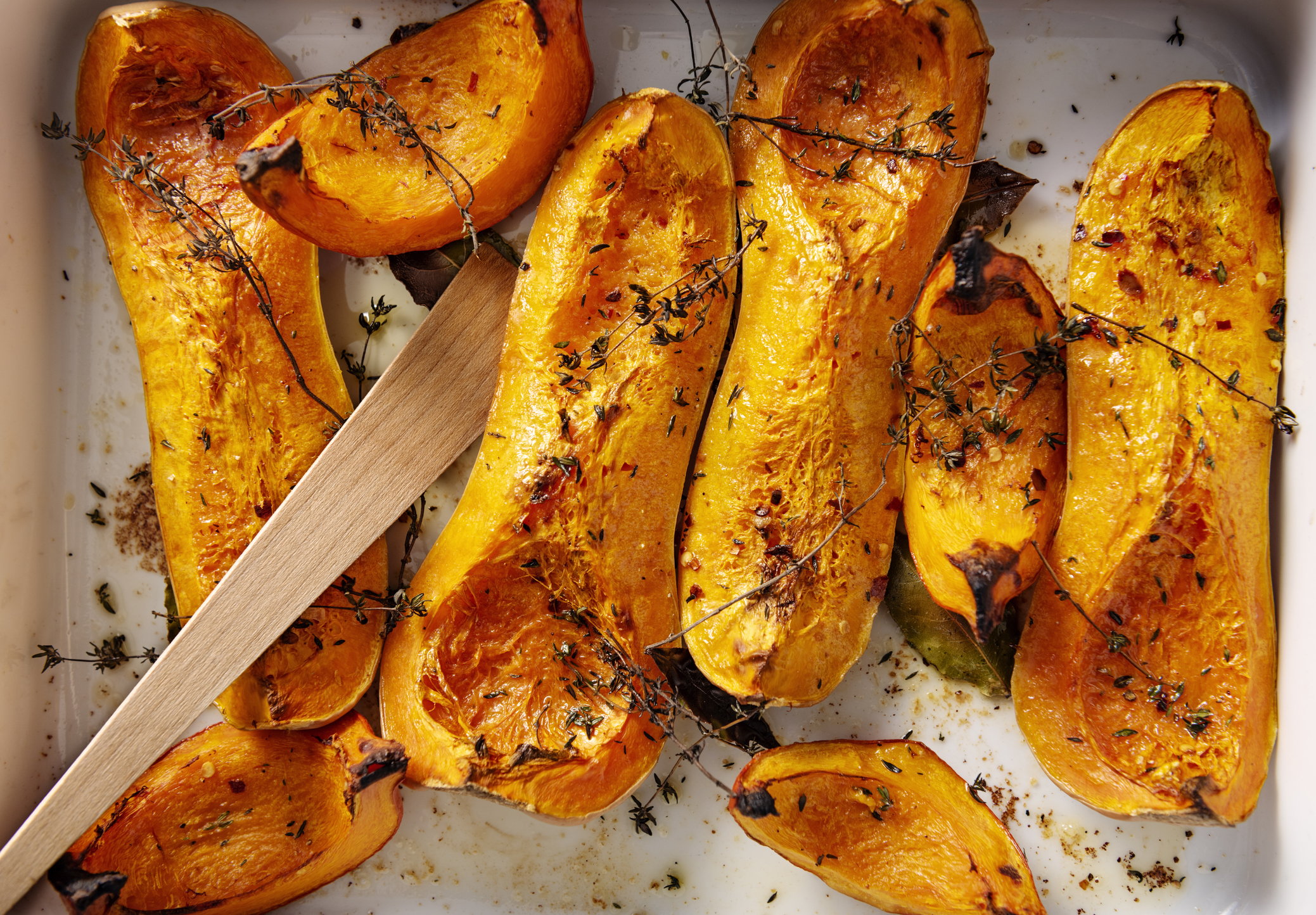 Butternut Squash Steaks with Brown Butter-Sage Sauce
Applying the classic steakhouse butter-basting technique to slabs of butternut squash turns it into a hearty vegetarian main dish.
Ingredients:
1 large butternut squash (about 3 lb.), preferably with a long, thick neck
1 tbsp. extra-virgin olive oil
2 tbsp. unsalted butter, cut into pieces
6 sage leaves
2 garlic cloves, crushed
1 tbsp. fresh lemon juice
Kosher salt
Freshly ground pepper
Directions:
Cut the neck off squash; reserve base for another use. Trim the stem off the neck then peel. Resting neck on cut base, cut in half lengthwise, creating two lobes. Trim off outer rounded side of each piece to create two ¾-inch-thick steaks (about 6 oz. per steak). Reserve trimmed sides for another use.

Heat oil in a large heavy skillet over medium heat. Cook squash steaks, turning every 3 minutes, until deeply browned on both sides and fork-tender, about 15 minutes total. Add butter, sage and garlic to skillet. Tilt pan toward you so that butter pools on one side and use a large spoon to continually baste steaks with butter. Cook, basting, until butter is no longer bubbling, smells nutty and begins to brown, about 1 minute. Remove from heat and stir in lemon juice. Season with salt and pepper.

Transfer squash steaks to plates and spoon sauce over.
---
Sautéed Collard Greens with Caramelized Miso Butter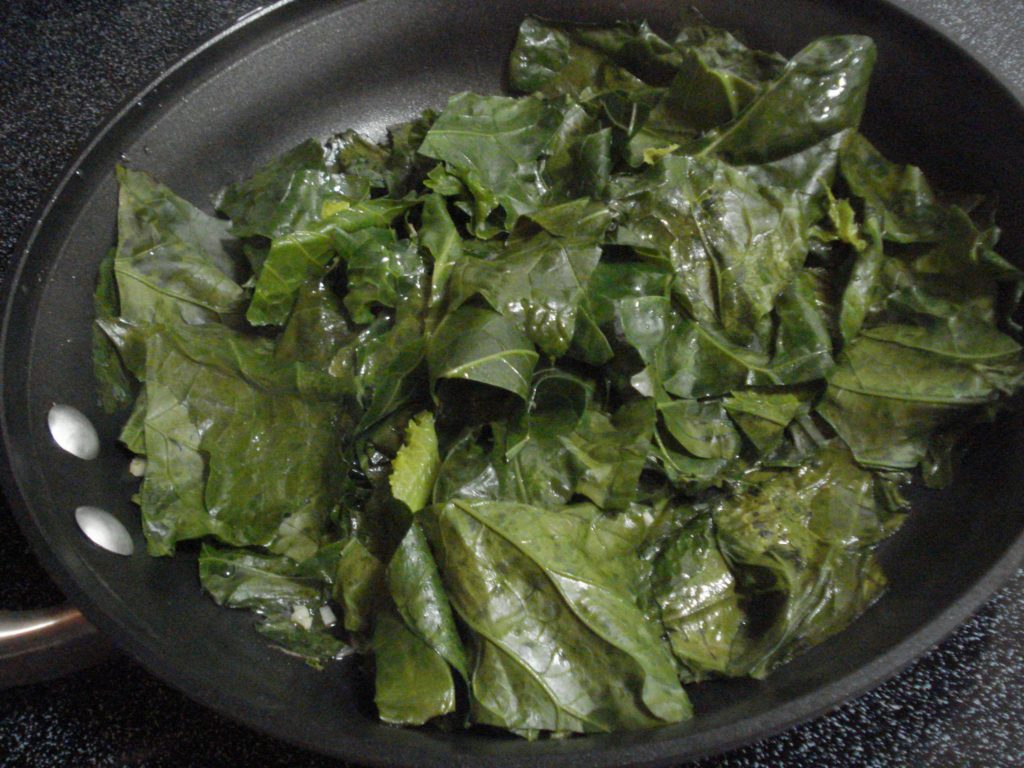 Ingredients:
2 tbsp. white miso
2 tbsp. mirin (sweet Japanese rice wine)
2 tbsp. unseasoned rice vinegar
¼-cup (½ stick) unsalted butter, cut into pieces
3 tbsp. vegetable oil
4 cloves garlic, crushed
Kosher salt
2 large bunches collard greens, ribs and stems removed, leaves torn into large pieces (about 8 cups)
Freshly ground black pepper
1 lemon, quartered
Directions:
Heat miso in a large skillet over medium, stirring constantly, until it starts to caramelize and brown (it will be very dark), about 3 minutes. Add mirin and vinegar, scraping up any browned bits. Reduce heat to low and, stirring constantly, add butter one piece at a time; stir until emulsified. Transfer miso butter to a small bowl and set aside.

Wipe out skillet. Heat oil over medium and cook garlic, smashing with a spoon, until golden brown and broken into bits, about 4 minutes. Using a slotted spoon, transfer garlic to a small bowl; season with salt.

Working in batches, add collard greens to same skillet, tossing and letting them wilt slightly before adding more. Season with salt and pepper. Cook, tossing occasionally, until all greens are wilted, bright green and crisp-tender, about 5 minutes. Add half of reserved miso butter and toss to coat.

Transfer collard greens to a large serving bowl and drizzle with remaining miso butter. Top with reserved garlic and freshly squeezed lemon juice.
---
Source: Bon Appetit