Nutritious recipes that are high in flavor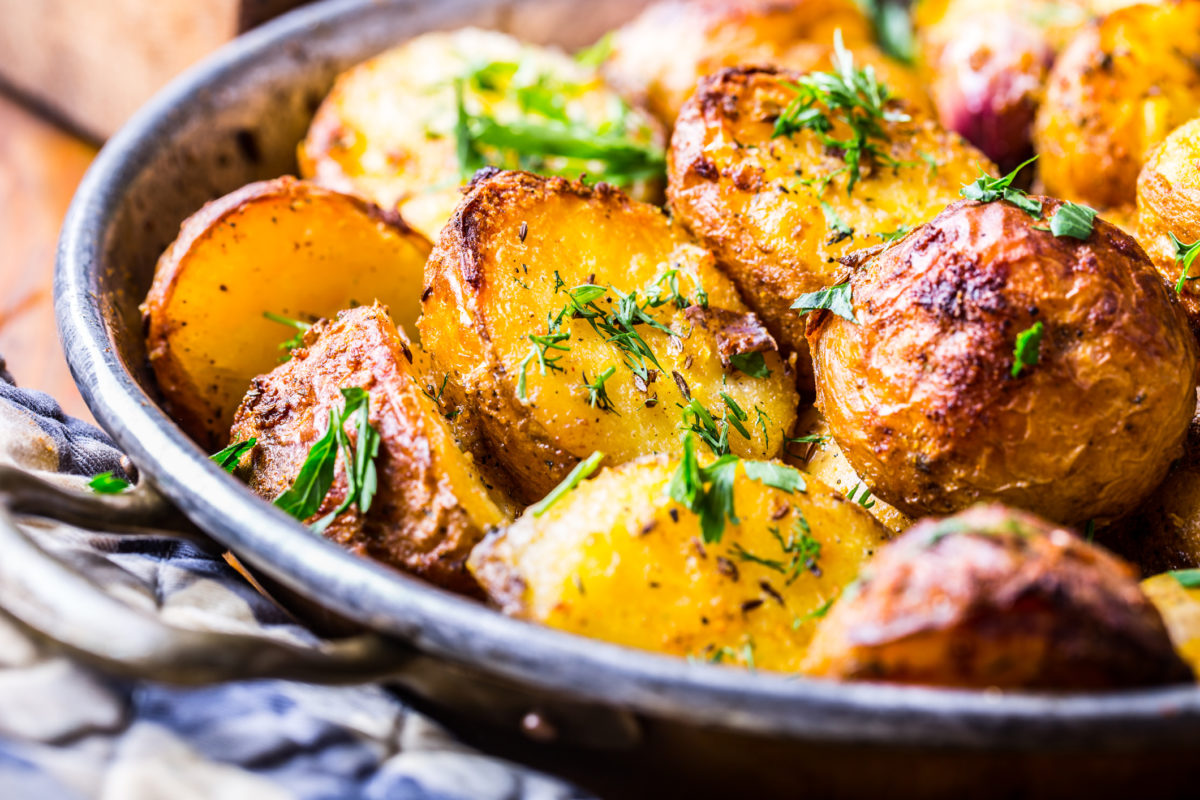 March is National Nutrition Month. Here are some delicious and nutritious recipes for you and your family to enjoy.
---
Melting Potatoes
Beneath a crispy, flavorful crust, these potatoes have a creamy texture that melts in your mouth.

Ingredients:
2 lbs. Yukon Gold potatoes, peeled and cut into 1-inch slices
2 tbsp. butter, melted
2 tbsp. extra-virgin olive oil
2 tsp. chopped fresh thyme
1 tsp. chopped fresh rosemary
¾ tsp. salt
½ tsp. ground pepper
1 cup low-sodium vegetable or chicken broth
5 cloves garlic, peeled and minced

Directions:
Position rack in upper third of oven. Preheat to 500°F.

Toss potatoes, butter, oil, thyme, rosemary, salt and pepper in a large bowl. Arrange in a single layer in a 9-by-13-inch metal baking pan. Roast potatoes, flipping once, until browned, about 30 minutes.

Carefully add broth and garlic to the pan. Continue roasting until most of the broth is absorbed and the potatoes are very tender, about 15 minutes more. Serve hot.
---
Peanut Butter-Chocolate Chip Oatmeal Cakes
Peanut butter is the star ingredient in these oatmeal cakes, providing not only flavor, but a boost of plant-based protein too.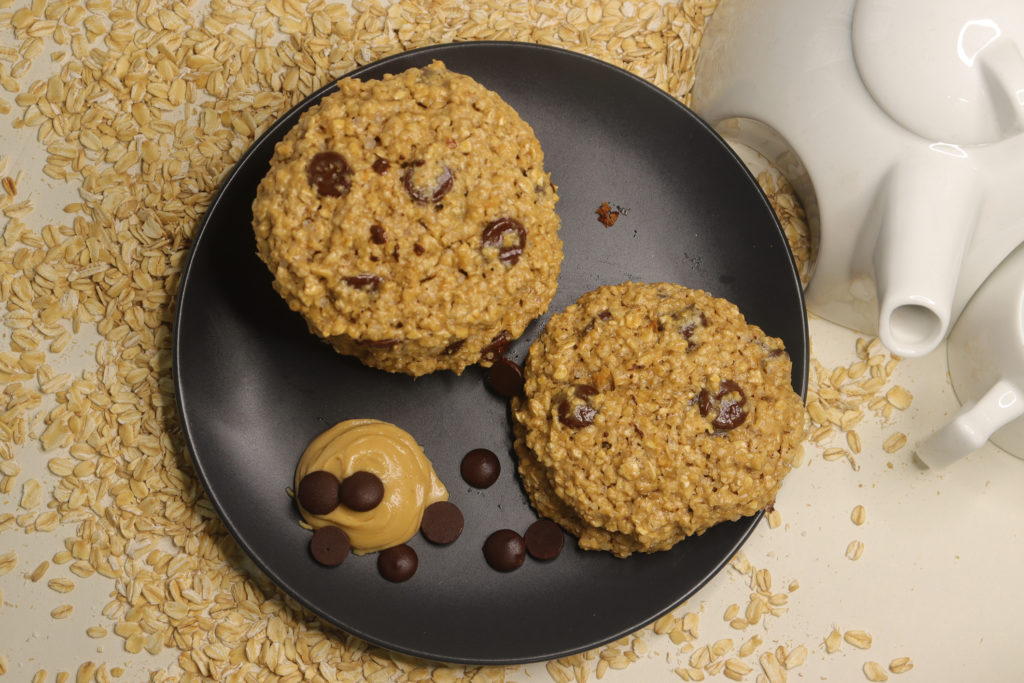 Ingredients:
3 cups old-fashioned rolled oats
1 ½ cups low-fat milk
½ cup creamy natural peanut butter, divided
¼ cup unsweetened applesauce
2 large eggs, lightly beaten
3 tbsp. packed light brown sugar
1 tsp. baking powder
1 tsp. vanilla extract
½ tsp. salt
¼ cup mini semisweet chocolate chips

Directions:
Preheat oven to 375°F. Coat a 12-cup muffin tin with cooking spray.

Combine oats, milk, 1/4 cup peanut butter, applesauce, eggs, brown sugar, baking powder, vanilla and salt in a large bowl.

Fill each muffin cup with 2 heaping tablespoons of batter, then divide the remaining 1/4 cup peanut butter and chocolate chips among the muffin cups, about 1 teaspoon each. Cover with the remaining batter, about 2 tablespoons each.

Bake until a toothpick inserted in the center comes out clean, about 25 minutes. Cool in the pan for 10 minutes, then turn out onto a wire rack. Serve warm or at room temperature.
---
Source: Academy of Nutrition and Dietetics