Medicare basics: What you need to know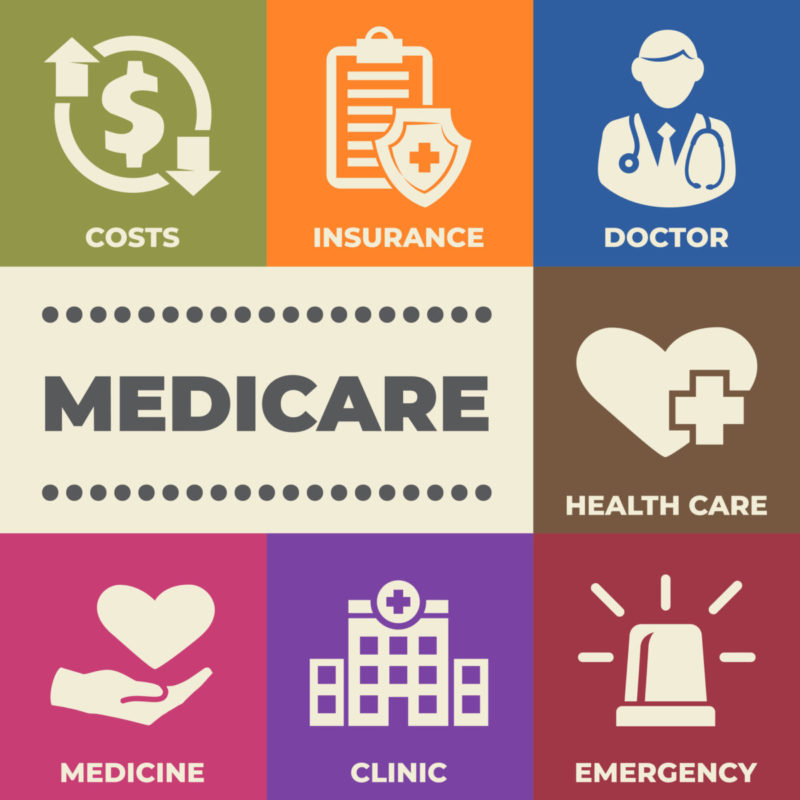 By Mary Anna Rodabaugh
---
Medicare is the national health insurance for people 65 and older. Open enrollment for 2023 Medicare coverage begins October 15 and continues through December 7.

With four different parts, two different coverage options and a few eligibility requirements, Medicare can seem overwhelming. Read on to learn about the basics of Medicare, so you can get the coverage you need to maintain your health and well-being.

Coverage options
Original Medicare includes coverage for hospital and medical care. With this coverage option, you can see any doctor or hospital that accepts Medicare, and, in most cases, you do not need a referral to see a specialist. Original Medicare will cover most medically necessary services and supplies. However, it will not cover some services, including most dental care or routine eye exams. You will pay a monthly premium for your medical insurance. If you require prescription coverage, you may need to purchase separate drug coverage plan.

Medicare Advantage is an alternative to original Medicare that offers the added choice of bundled plans that include coverage for hospital and medical care, prescriptions, and additional benefits. With a Medicare Advantage plan, you can only see doctors and providers who are in the network of the plan, and you may need a referral to see a specialist. Depending on your choice, routine eye exams and dental visits may also be covered. You will pay a premium for this plan each month.

The four parts
Medicare Part A (hospital insurance) will help cover the cost of inpatient care in hospitals and skilled nursing facilities, hospice care, and home health care.

Medicare Part B (medical insurance) helps cover the cost of routine tests and screenings; vaccinations; primary health care; specialists; outpatient care; home health care; and medically necessary equipment, including wheelchairs, walkers or in-home hospital beds.

Medicare Part C (Medicare Advantage) offers additional coverage and more options than original Medicare, for an added cost. These plans are approved by Medicare but are provided by a private health insurance company, instead of the government.

Medicare Part D helps cover the cost of prescriptions and vaccines. Like Medicare Advantage, plans offering prescription drug coverage are provided by private health insurance companies.

Enrollment
You are eligible to enroll in Medicare if you are 65 or older. In fact, you will be automatically enrolled in original Medicare if you receive benefit from Social Security. Your coverage begins on the first day of the
month you turn 65. You should receive your Medicare card in the mail three months prior to your 65th birthday.

You may be eligible to receive Medicare before 65 if you have a disability, end-stage renal disease (ESRD) or ALS (Lou Gehrig's disease).

Reduced costs
You may want to enroll in a separate prescription drug plan (Medicare Part D) to offset the cost of medications and/or purchase supplemental insurance (Medicare Advantage/Part C) to lower your out-of-pocket costs. Medigap is Medicare Supplement Insurance that helps fill "gaps" in original Medicare and is sold by private companies.

There are numerous programs available that can assist income-eligible older adults with their health care costs. For example, Extra Help is for individuals with limited income and resources. If you meet the minimum yearly income requirement, you may be able to access additional funds to subsidize your prescription drug costs. The income requirements are currently under review for 2023 coverage.

For more information about Medicare programs and options, call 1-800-MEDICARE (633-4227) or go to medicare.gov.
---
Medicare resources
There are resources available to help you navigate the complexities of Medicare. These include:
PA MEDI: Trained health insurance counselors provide free, unbiased and confidential information to help Medicare beneficiaries explore their options. To schedule an appointment with a PA MEDI counselor in Philadelphia, call the PCA Helpline at 215-765-9040. Outside of Philadelphia, call the state-wide, toll-free PA MEDI Helpline at 1-800-783-7067.
Search and apply online for additional savings programs: BenefitsCheckup.org
For more information about Medicare programs and options: 1-800-MEDICARE (633-4227) | TTY: 1-877-486-2048 | medicare.gov
Conduct a search of providers through the Medicare Coverage Database: cms.gov/medicare-coverage-database
---
Mary Anna Rodabaugh is a writer, editor and writing coach.