Medicare basics: Learn the ABCs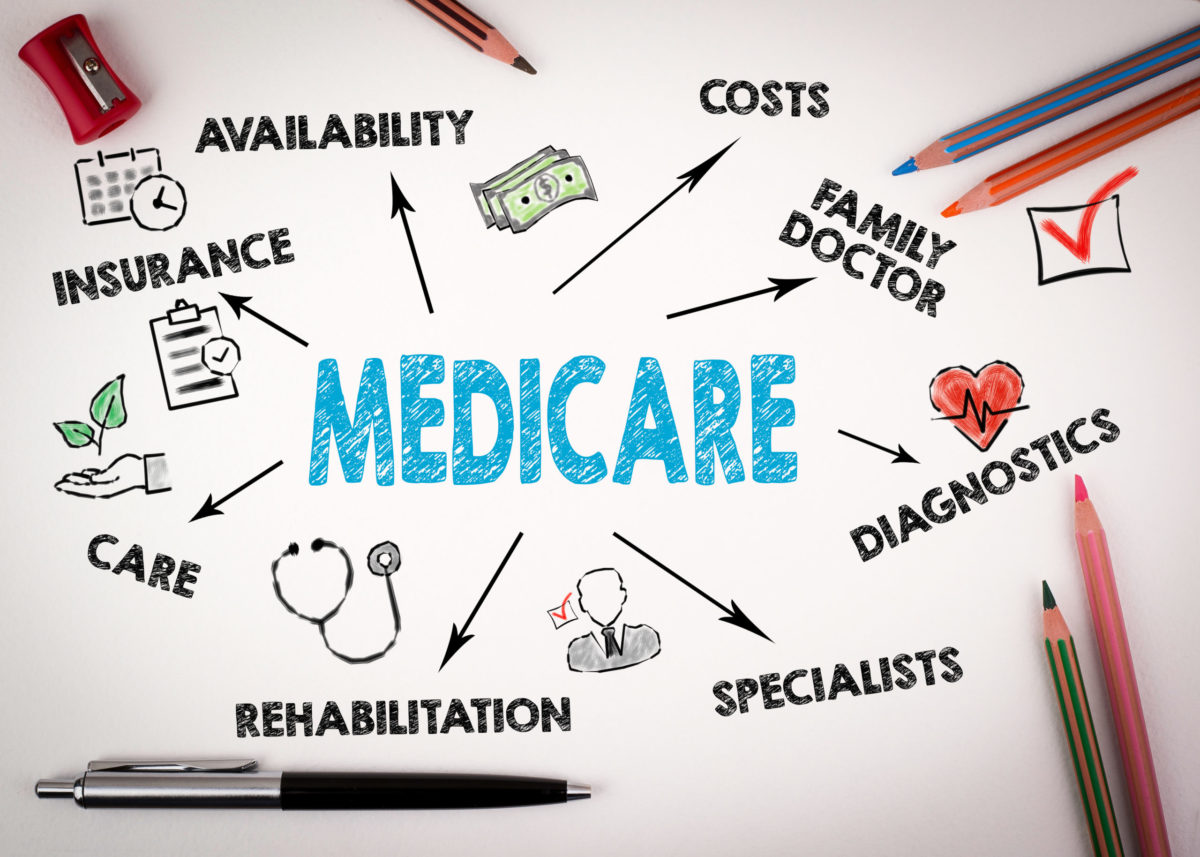 The annual Medicare open enrollment period runs from Oct. 15 through Dec. 7. During open enrollment, those eligible for Medicare can join, drop or switch Medicare plans. Coverage for new plans will begin on Jan. 1, 2022, if the request is received by the Dec. 7 deadline. Confused about Medicare? Here are the basics to get you started.
What is Medicare?
Medicare is the federal health insurance program for people who are 65 or older and younger people with certain disabilities. Generally, Medicare recipients pay a set amount for their health care (known as a deductible) before Medicare pays its share. Then, costs are split between Medicare and the recipient for covered services and supplies (also known as coinsurance or copayment).

In general, Medicare recipients don't need to file claims for covered services and supplies. The law requires providers to do so on their behalf. Providers include doctors, hospitals, skilled nursing facilities and home health agencies. There are three main parts of Medicare, which help to cover specific medical services:
Medicare Part A: Hospital insurance – Inpatient hospital stays, care in skilled nursing facilities, hospice care and some home health care services.
Medicare Part B: Medical insurance – Certain doctors' services, outpatient care, medical supplies and preventive services.
Medicare Part D: Drug coverage – Prescription drugs and preventive medications, including many recommended vaccines.
Medicare Part C
Medicare Advantage plans (also known as Medicare Part C) are Medicare-approved plans from private companies that offer an alternative to original Medicare for health and drug coverage. These bundled plans include Part A, Part B and usually Part D. Medicare Advantage plans may offer some extra benefits that original Medicare does not cover, including vision, hearing and dental services. Medicare Advantage open enrollment is separate from Medicare open enrollment and runs from Jan. 1 through March 31 each year.
Benefits counseling
It's understandable that many people have questions about their Medicare coverage options, especially during the open enrollment period. PCA administers the Pennsylvania Medicare Education and Decision Insight program (PA MEDI, formerly known as APPRISE) in Philadelphia. PA MEDI is a federally funded health insurance counseling program for Pennsylvanians who are eligible for Medicare. Trained PA MEDI counselors can answer questions about all aspects of Medicare eligibility and enrollment and offer objective, easy-to-understand information. For more information, visit pcaCares.org/PAMEDI or call the PCA Helpline at 215-765-9040.
---
Source: Medicare.gov