It's never too late to quit: Smoking cessation tips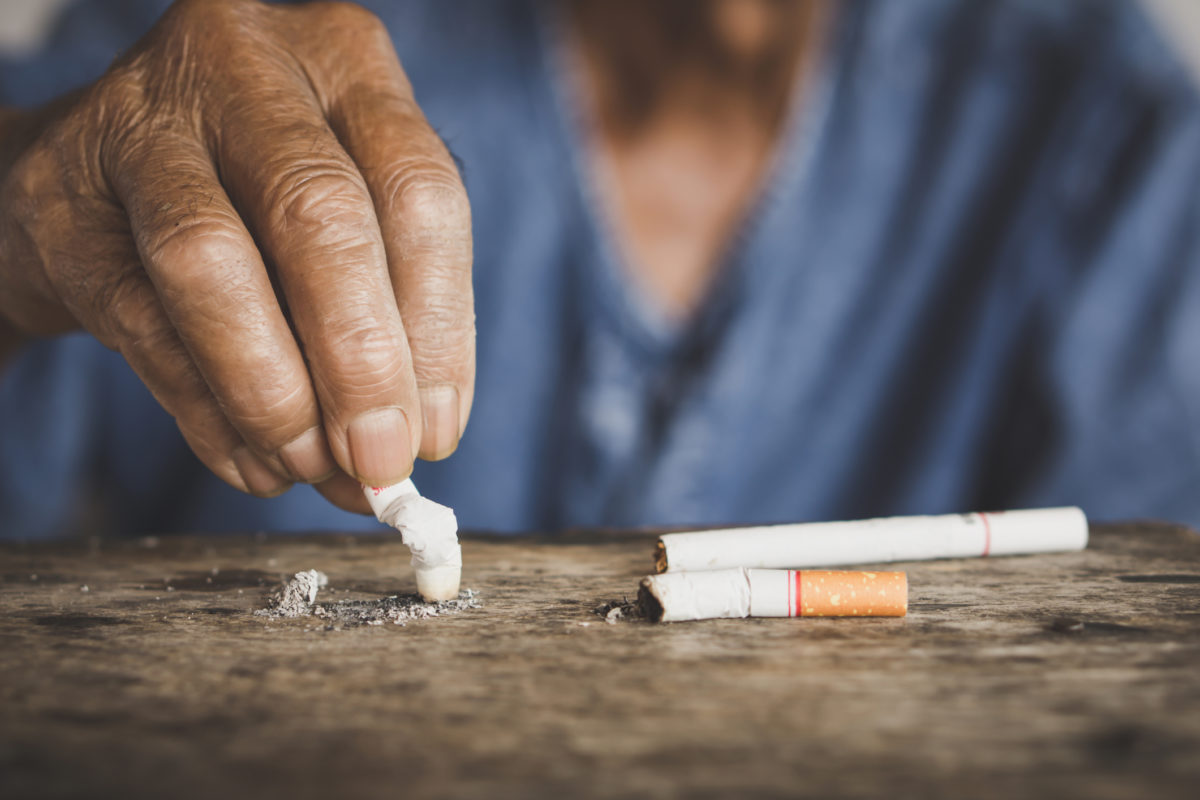 Quitting smoking at any time improves your health – it doesn't matter your age or how long you've been smoking. When you quit, you are likely to add years to your life, breathe more easily, have more energy
and save money.

Research supported by the National Institutes of Health (NIH) confirms that even older adults who have been smoking for decades can improve their health by quitting. The benefits include better blood circulation, taste and smell, and a lower risk for cancer, heart attack, stroke and lung disease.

The first step to quitting smoking successfully is to make a firm decision to quit. The American Cancer Society's Great American Smokeout on Nov. 17 would be a great day to start your smoke-free life. Make a plan to deal with the situations that trigger your urge to smoke, and be prepared to cope with cravings. You may need to try many approaches to find what works best for you. For example, you might:
Read self-help information.
Go to individual or group counseling.
Download the mobile apps or sign up for the text messaging service at SmokeFree60+.
Ask a friend for support.
Make a plan for the money you spend on cigarettes and set up a rewards system.
Take a walk or try a new physical activity you enjoy.
When you quit smoking, you may need more help to cope with your body's desire for nicotine. Nicotine replacement products help some smokers quit. You can buy gum, patches or lozenges over the counter.

There are also prescription medications that may help you quit. A nicotine nasal spray or inhaler can reduce withdrawal symptoms and make it easier for you to quit smoking.

Other drugs may also help with withdrawal symptoms. Talk with your doctor about which medicines might be best for you.

Quit, don't switch
Electronic cigarettes, often called e-cigarettes or vape pens, deliver nicotine, flavor and other chemicals that are inhaled by the user. They may contain harmful substances, such as lead and cancer-causing chemicals, in addition to nicotine, which is addictive. Some flavorings in e-cigarettes have been linked to lung disease. Scientists are still studying the long-term health effects of e-cigarettes. The U.S. Food and Drug Administration has not approved e-cigarettes as a quit-smoking aid, since there is limited evidence that they help smokers quit.

Get support
Trained counselors can help you stop smoking or stay on track.
The National Cancer Institute's Smoking Quitline: 1-877-44U-QUIT (448-7848) | cancer.gov
State Quitline: 1-800-QUIT-NOW (784-8669) | SmokeFree.gov
Veterans Smoking Quitline: 1-855-855-QUIT-VET (784-8838) | Veterans.SmokeFree.gov
Source: National Institutes of Health (NIH)