Health Brief: Show your heart some love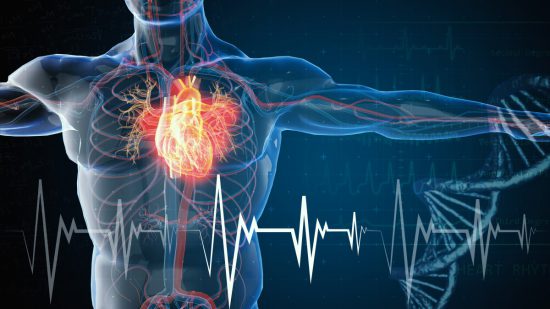 February is nationally recognized as American Heart Month – a time to turn our attention to keeping free from heart disease, the No. 1 killer of Americans.
According to the American Heart Association (AHA), cardiovascular disease (heart disease and stroke combined) kills about 2,300 people each day. American Heart Month is vital for awareness, but the AHA urges people to care for their heart health year-round.
During February, show your heart some love by keeping a log of your blood pressure and cholesterol, healthy weight goals, and physical activity. Team up with your family and friends to reach your heart health goals together. Follow these tips to combat the risk of heart disease:
Understand your risk. Some risk factors like age, genes, gender, and race or ethnicity cannot be changed, but others are acquired from your lifestyle. Learning and understanding the difference can help you prevent heart disease.
If you smoke, quit! This can be the hardest step, but with a proper plan, identifying triggers and distraction techniques, quitting is possible. Look for online support or talk to your health care provider.
Get the blood pumping. Regular exercise has many benefits beyond just physical health. Exercise reduces stress, releases endorphins, improves sleep and much more. Customize your workouts by doing activities you enjoy like walking, cycling or swimming.
Eat a balanced diet. Maintaining a healthy diet can benefit your overall health. Aim to eat more vegetables (frozen or fresh) and lean protein (grilled chicken, salmon, turkey breast, etc.) with each meal. Snacks count too, so grab an apple or some veggie sticks and hummus before opening a bag of potato chips.
Take control of your health. Establishing a relationship with your physician is an important step to better manage your health. Discuss your family history of heart disease, your blood pressure and cholesterol numbers, plus any questions you have about new products or data you have researched. Once you've established a strong relationship with your doctor, follow the doctor's orders – whether that is to lose weight, eat better or take medication. If you have concerns or experience side effects, it's important to address these with your doctor.
Your risk of heart disease can be reduced with healthy choices. Small adjustments that you work on every day can have a big payoff.
---
Source: Chestnut Hill Hospital – virtual wellness programs at CHWellnessEvents.com