Health Brief: Get your health care back on track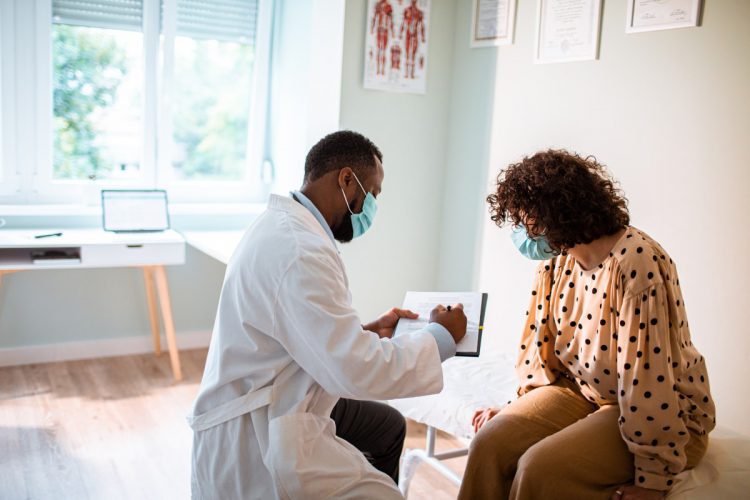 Many older adults may have put doctor visits and health screenings on the backburner during the COVID-19 pandemic. As the pandemic stretches into its second year and as more older adults are vaccinated against COVID-19, it's important to get preventive health care back on track.
A lot can change in a year's time. Even if you are feeling healthy, talk to your doctors about scheduling checkups and wellness visits. If you are concerned about the risk of contracting COVID-19, ask about the office's safety precautions or options for scheduling a telehealth visit.
Below are a few important screenings that can give you peace of mind and keep you feeling your best.
WELLNESS VISIT
An annual wellness visit with your primary care physician offers an opportunity to discuss any changes in your body. During your visit, your doctor will ask you a series of questions; review your medical history; and measure you height, weight and blood pressure. A cognitive impairment assessment to look for signs of Alzheimer's disease or another form of dementia might also be conducted. Depending on your general health and medical history, additional tests might be ordered. Your doctor may also use this time to offer important information about immunizations, including the COVID-19 vaccine and annual flu shot.
EYE EXAM
Besides evaluating your vision for eyeglasses or reading glasses, regular eye exams help to preserve your vision and offer early warning signs of chronic health conditions, including high blood pressure and diabetes. The Centers for Disease Control and Prevention (CDC) recommends an eye exam every two years for healthy adults 60 and older. People with diabetes should have a dilated eye exam every year. According to the CDC, an estimated 93 million adults in the United States are at high risk for vision loss. Among those who were at risk before the pandemic, only half had visited an eye doctor in the past 12 months.
DENTAL CHECK-UP
Oral health is often overlooked as a part of our overall health, but it's not just a superficial concern. According to the American Dental Association, severe gum disease is associated with several chronic health conditions, including diabetes, heart disease, stroke and respiratory disease. Studies have also shown a correlation between poor oral health and malnutrition in older adults.
According to the U.S. Department of Health and Human Services, there's no single rule for how often people need to see the dentist. Older adults should schedule regular dental checkups to prevent problems like toothaches, cavities and tooth loss. If it's been a while since your last dental exam, talk to your dentist about scheduling an oral checkup and cleaning. Follow your dentist's advice about how often to schedule subsequent checkups.