Health Brief: Eat smart this holiday season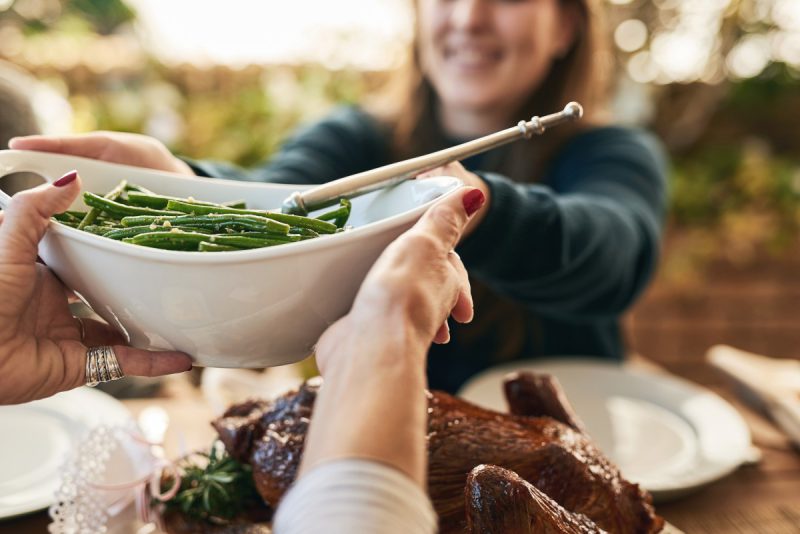 One of the undeniable factors of the holiday season is the overabundance of savory foods. While you may not be able to control the type of food being served by family and friends this year, there is a way older adults – especially those living with diabetes – can stick to a meal plan that ensures they'll keep both their weight and blood sugar in check.
Don't change your eating times
With it being so easy to snack, dabble in delicious leftovers or otherwise gorge on foods one wouldn't normally eat, it's important that you take the initiative to ensure that you don't overeat. While it may be easier said than done, doctors suggest sticking to your normal meal times if at all possible. If meals are served or delivered later than normal, eat a small snack to stay satiated. For those who are handy in the kitchen, preparing yourself a healthy option is suggested.
Slow and steady wins the sugars-pike race
Did you know it takes 20 minutes for your brain to realize you're full? While the options on your plate will assuredly look amazing, eating them slowly will allow your body to tell you when it's had enough. Doctors also suggest starting with vegetables. While veggies are an obvious healthy option, they can actually take the edge off your appetite, too. Make a plan to stay on top of your blood sugar. If you're on diabetes medication, it's a smart move to connect with your physician to see if your dosage should be modified.
Preparation is the key to staying stable
If you know that holiday favorites are being prepared that you don't normally get any other time of year, then baking them into your holiday meal plan is a smart idea. That favorite sugary or savory dish is OK in moderation, according to the Centers for Disease Control and Prevention (CDC) but only if it's consumed in moderation and if it's planned into your diet.
If you're going to eat more, move more
We all know the importance of even moderate exercise but it's even more important to make sure you find time in a busy holiday calendar of events to take a second for you to get up and move. Exercise will help you keep levels normal and avoid weight gain. Even moderate exercise has been scientifically proven to reduce stress and help with mood, both of which are put to the test during the holiday season, especially this season with the coronavirus pandemic putting a damper on plans with family.
Have a 'Silent Night' every night
After Daylight Saving Time, the days feel shorter and nights longer. With evening turning to night faster, it's the perfect time to ensure you get the recommended eight hours of sleep nightly. Sleep loss can make it harder to manage your blood sugar and according to the CDC, less sleep can actually push you to want to eat foods loaded with sugar and fat. If you can plan a full night's sleep every night, it'll be easier to stay away from eating junk and having to fight to keep levels in check.
***
For additional insight and tips from the CDC on managing diabetes around the holidays, Click Here>>