COVID-19 vaccine update: Booster shots recommended for all adults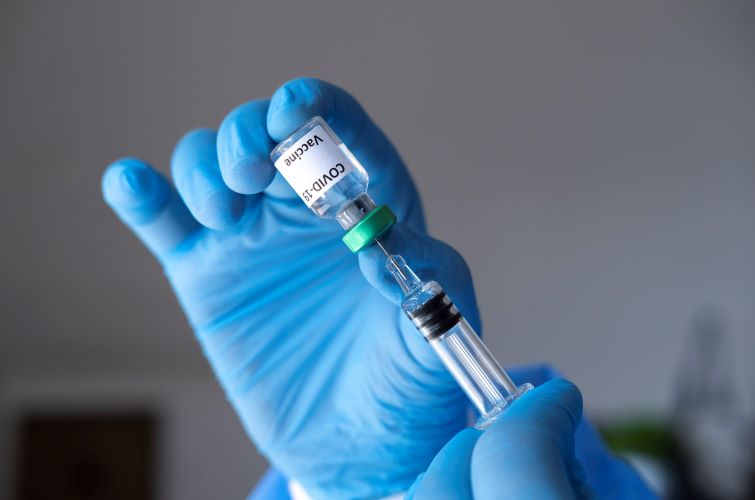 In early December 2021, Philadelphia reached a new milestone in its efforts to reduce the spread and severity of COVID-19 among its residents: 75% of the city's adults are now fully vaccinated.
"I am grateful that so many residents are protecting themselves and others," said Philadelphia mayor Jim Kenney.
"Philadelphia continues to be one of the first big cities in our country to reach these important milestones, thanks to our health and outreach workers and volunteers. If you aren't fully vaccinated, now is a great time to get vaccinated before gathering with loved ones. And if you have already [been fully vaccinated], make sure to follow up and get your booster once you're eligible. Finally, don't forget to get your annual flu shot this winter. These vaccines are safe and incredibly effective. Vax up, Philly!"
For Philadelphia residents who had trouble getting their shot because of disability, health issues, transportation access or other barriers, the Philadelphia Department of Public Health (PDPH) offers free in-home COVID-19 vaccines and booster shots. The In-Home Vaccination Program has recently expanded to serve anyone over 12, as well as other caregivers and family members in the home. No insurance is required to receive the vaccine.
For more information or to make an in-home vaccination appointment, call 311 or 215-685-5488 (press 5 for interpretation services). TRS/TTY users can call 711. Appointments can also be made online at bit.ly/HomeboundVaccinePhl
While a 75% adult vaccination rate is certainly good news for the city, the Philadelphia Department of Public Health (PDPH) recommends that residents, especially those who are older and/or have chronic conditions, remain cautious. COVID-19 is still a pandemic world-wide and the emergence of new variants, including Omicron, remains a cause for concern. Philadelphia was among the first U.S. cities to report a case of Omicron among its residents. At the time of publication, all known U.S. cases of the COVID-19 Omicron variant have reported mild symptoms.
Even so, the PDPH issued a warning to all Philadelphians to take precautions, given the possibility that this new strain may be more transmissible. This includes seriously reconsidering plans for indoor gatherings and activities.
"Since the discovery of this new variant, we have been preparing for the likelihood of an Omicron case in Philadelphia," said Kenney. "A new variant, especially one that may be more transmissible, means that we have to stay vigilant about taking steps to protect ourselves and everyone around us. I know that this news is especially discouraging … but we can get through this together."
Taking precautions can help reduce the chances of getting – and spreading – all forms of COVID-19, including the Omicron variant.
"First and foremost, get vaccinated," said Philadelphia's Health Commissioner Dr. Cheryl Bettigole. "If you have not gotten your COVID vaccine yet, get it today. If you need a second dose, get it today. If it's been two months since your Johnson & Johnson shot or six months since your Pfizer or Moderna shot, get your booster today.
There are clinics with plenty of vaccine right in your neighborhood. Visit vaccines.gov or phila.gov/vaccine for locations and times.
In addition, wearing face masks and social distancing will help protect you from COVID-19 and all its variants. "We need to remember to always wear masks when around others indoors. If possible, avoid crowded indoor spaces and if you do need to go, consider wearing two masks or wearing an N95 mask," said Bettigole.
"If you get together indoors with others, limit your socializing to only vaccinated people from one or two other households. If you are going to see [an older adult] or someone with chronic health conditions and can't do your visiting outside, take a rapid test before you go and reschedule if you have any symptoms of illness. Don't assume that staying six feet from others indoors or wearing a cloth mask alone will be enough to protect you against Omicron."
To comply with new vaccination requirements in the City of Philadelphia for restaurants and locations that serve food, including sporting events, it is recommended that you carry your COVID-19 vaccination card with you in your wallet or purse. If you have a smartphone with a camera, take a picture of your vaccination card/record and save it on your phone so you will have proof of vaccination if your card gets lost or damaged.