Containing COVID in the community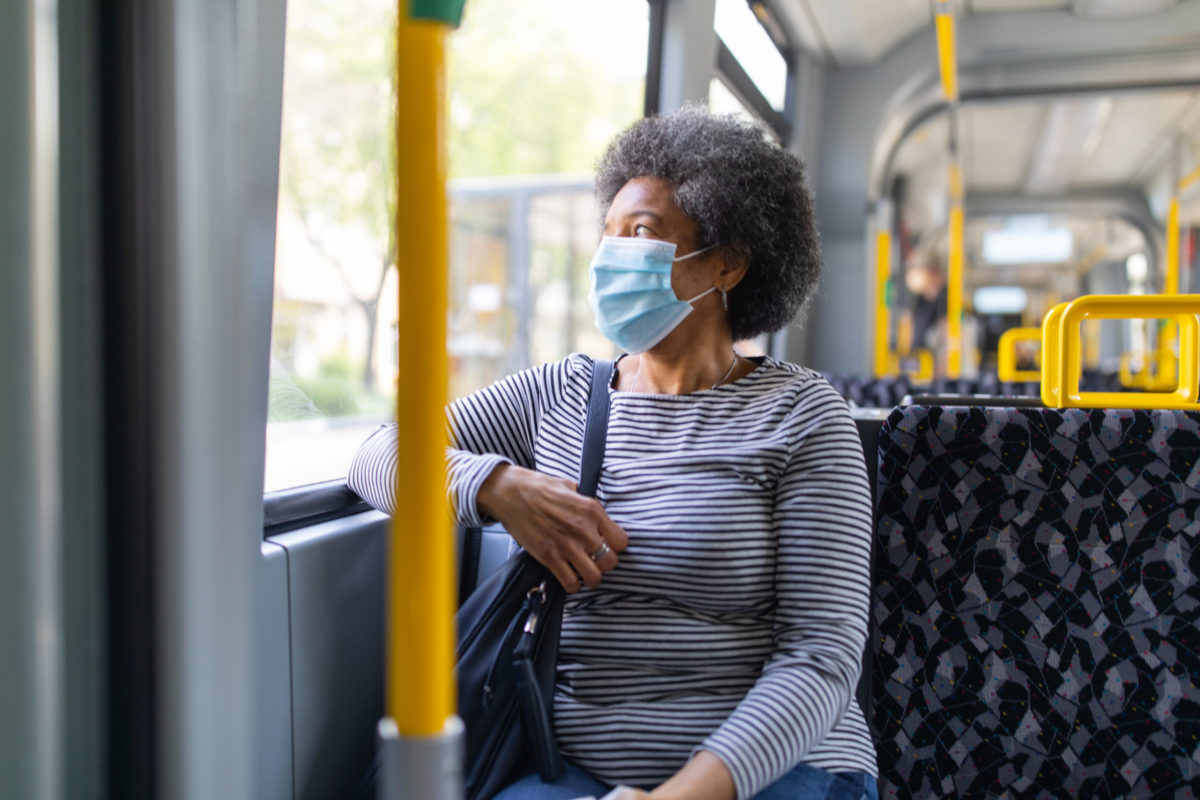 The BA.5 subvariant of omicron is the latest summer wave of COVID-19 in the U.S., making up nearly 80% of new cases, according to the Centers for Disease Control and Prevention (CDC). BA.5 symptoms are similar to previous variants, including congestion, headaches, cough and fever, but may also include sore throat and hoarse voice.

People who are up to date on vaccines have much lower risk of severe illness and death from COVID-19, compared with unvaccinated people. When making decisions about prevention strategies and behaviors
in addition to vaccination, individuals should consider the COVID-19 Community Level in their county. Go to cdc.gov/COVID and scroll to the bottom of the page for the COVID-19 County Check to find community levels and prevention steps by county.

Layered prevention strategies — like staying up to date on vaccines, testing, good ventilation and wearing masks — can help to limit a person's chances of severe disease and reduce the potential for strain on the health care system. The CDC recommends using the county COVID-19 Community Levels – low, moderate or high – to help determine which COVID-19 prevention measures to use.

The CDC recommends the following prevention behaviors:
Stay up to date with COVID-19 vaccines and boosters, as per your health provider's guidance.
Maintain improved ventilation throughout indoor spaces when possible.
If you are exposed to or have symptoms of COVID-19, follow CDC recommendations for isolation and quarantine. At all levels, people may choose to wear a mask based on personal preference and/or personal level of risk. People with symptoms, a positive test or exposure to someone with COVID-19 should wear a mask when around others or in public.
If you are immunocompromised or at high risk for severe disease: Have a supply of home tests or a plan for rapid testing, if needed. (Click Here>> for resources)
Talk to your health care provider about whether you are a candidate for treatments, like oral antivirals, pre-exposure prophylaxis (PrEP) and monoclonal antibodies (mAb).
If you have household or social contact with someone at high risk for severe disease: Consider self-testing to detect infection before contact and/or consider wearing a mask when with them.
At "medium" community level, people who are immunocompromised or at high risk for severe disease should consider wearing a mask or taking other precautions.
At "high" community level: Everyone should wear a well-fitting mask indoors in public, regardless of vaccinations status.
People who are immunocompromised or at high risk for severe disease should consider avoiding non-essential, indoor activities in public, and talk to their health care provider about wearing a mask and taking other precautions.
Some community settings, such as schools and high-risk residential settings, might include additional layers of prevention based on information and data about the characteristics of the setting. High-risk congregate settings, such as prison facilities and homeless shelters, and health care settings, such as hospitals and long-term care facilities, may implement added prevention strategies as needed in the event of a facility outbreak.