Age-in-place safely at home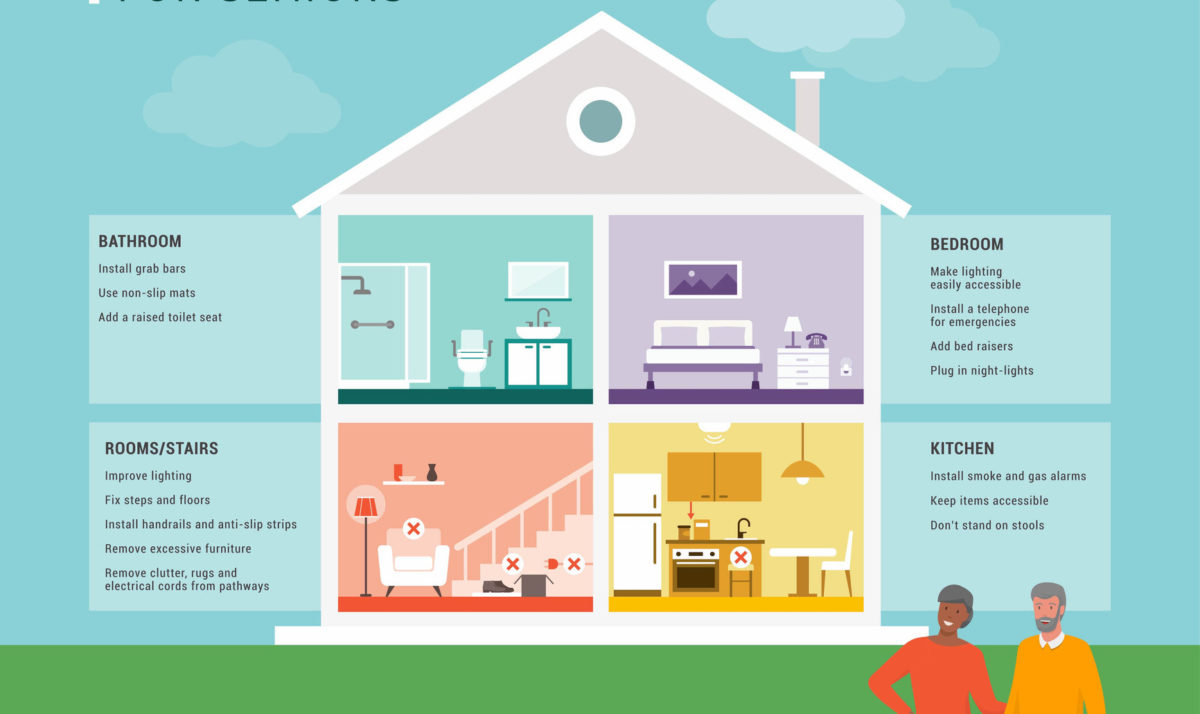 Preventing falls and other accidents that might cause injury is vitally important to aging in place as you grow older. Home Instead, which provides in-home care services for older adults, offers this room-by-room Home Safety Checklist to assure that you or your loved one is safe at home.

Bedroom
Beds should be at a safe height for older adults to avoid fall risks. The bed is too low if the knees are above the hips when sitting on the bed. Consider placing bed risers under the bed legs to add height. On the other hand, the bed is too high if a person's legs are not touching the floor when sitting on the edge of the bed. You can remove the bed frame or use a lower-profile mattress to lower the bed's height.

Bathroom
Adding grab bars near showers, bathtubs and toilets is a simple way to prevent falls and other accidents. You can browse online or at a medical supply store for various options to reduce any accessibility risks. Installing a toilet seat riser can also make getting on and off the commode easier.

Living Area
Regulating body temperature can be more difficult for aging adults. Make sure the home is properly heated during the winter months and check the home's thermostat(s). Wear multiple layers, especially those made from wool, down, and fleece in the winter and t-shirts in summer. Have a caregiver or professional install lock-in switches on thermostats to control the temperature and help prevent furnace fires. Additional solutions include heat-controlled window film, thermal curtains or solar shades.

Kitchen
It's important that older adults have proper lighting when cooking or baking. The lightbulb wattage should be increased to the highest allowable levels for each kitchen light fixture. There are many available options for under-counter lighting, such as battery-operated circle lights. An electrician can help with questions about under-counter or overhead lighting. Creating easy access to frequently used items is also vital to avoid heavy lifting or the use of step stools. Consider storing heavy items on the counter or hanging pots and pans on the wall.

Dining room
Every few years, it's important to check that furniture is still sturdy and safe. Chairs should not have wobbly arms or legs. Chairs should also be the proper height for older loved ones at the table. If repairs are needed, locate a furniture repair service, or consider replacing your furniture.