Editor's column: Celebrating a century of wisdom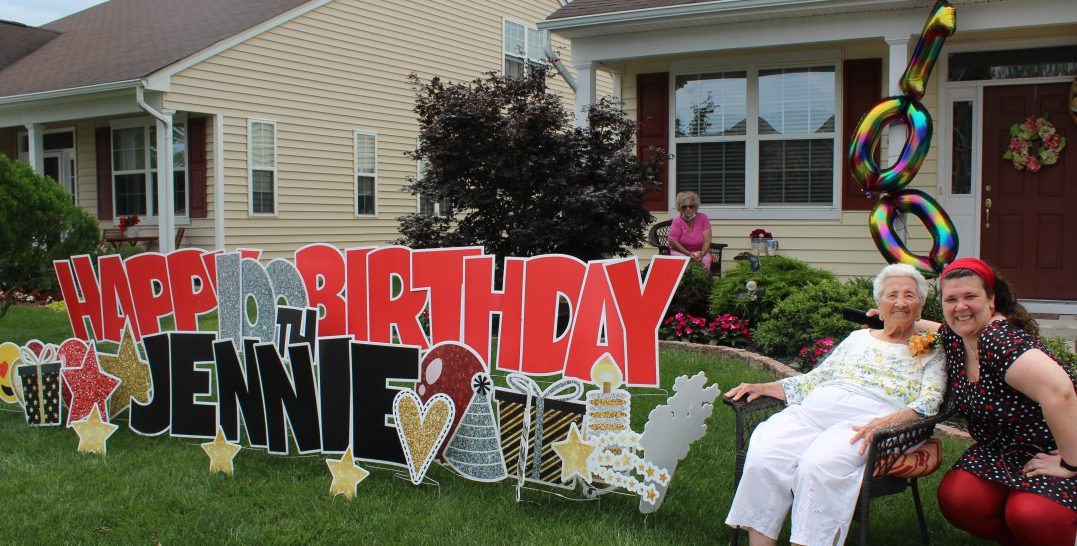 By Alicia M. Colombo
On a hot and humid summer afternoon in late June, dozens of cars – some adorned with streamers and balloons – pulled up in front of my parents' South Jersey home. The smiling occupants waved and shouted well wishes from afar.
Not even the COVID-19 pandemic was going to keep my large Italian family from celebrating my Grandmom Jennie's 100th birthday. The party we'd planned months earlier would have to wait until it's safe to gather closely in large groups again. But we found another way to honor the woman who has supported and loved all of us over the last century.
When asked how it feels to be 100, Grandmom Jennie replied with a smile, "I don't feel a day over 89!" That statement isn't far from the truth. My grandmother is the epitome of healthy aging. I've had many family members live into their 80s and 90s, but none with as high a quality of life as Grandmom Jennie still has at 100.
After immigrating to the United States from her native Italy as a young child, grandmom lived in South Philadelphia for more than 90 years. She was a homemaker and carried on by herself for more than 37 years after her husband, my grandfather, died. In March 2019, after being hospitalized, grandmom moved to Washington Township, N.J. to live with my parents. She quickly made new friends and enjoys sitting outside every day, something she couldn't do in her South Philly rowhome.
When I look at my grandmother, I see the woman who sewed clothes for my Cabbage Patch dolls, made hand-painted ceramics, and still cooks Italian specialties and baked goods for her family – from scratch, of course! She enjoys reading, prays the rosary daily and loves dogs.
My grandmother has the most amazing support system – and THAT has made all the difference in her life now. Her many caring neighbors, friends, family and church community provide continued physical, emotional and spiritual support.
I have always said that I would never want to live to be 100, unless I am still healthy and independent. My grandmother has provided a formula for aging gracefully:
stay engaged with stimulating hobbies and activities; maintain positive, mutually beneficial relationships; and enjoy life – with few regrets or complaints.
***
CAPTION: Milestones Editor Alicia M. Colombo with her 100-year-old grandmother Jennie Crudele.