Meeting spousal caregiving challenges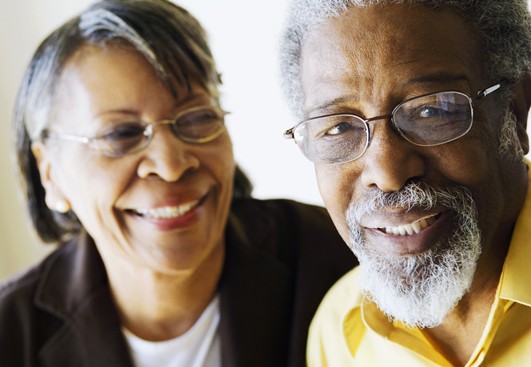 By Marcia Z. Siegal
"In sickness and in health, to love and to cher­ish, till death us do part" is a promise often made in wedding vows. However, many blithe bridal couples don't anticipate what really lies ahead in the event of sickness and disability and the anguish that can ac­company spousal caregiving as they grow old.
According to the report "Caregiving in the U.S. 2015" by the National Alliance for Caregiving and the AARP Public Policy Institute, 85 percent of care recipients are cared for by relatives. While most care­givers are adult children, 12 percent are spouses. Of those spousal caregivers, nearly half are 75 or older. Many face health issues themselves. Thirty-seven per­cent of spousal caregivers report that caregiving has made their own health worse. Forty-five percent de­scribe themselves as highly stressed.
New responsibilities
Psychologists Barry J. Jacobs, Psy.D., and his wife, Julia L. Mayer, Psy.D., co-authored "AARP Medita­tions for Caregivers: Practical, Emotional, and Spiri­tual Support for You and Your Family," published in 2016. They say that spousal caregivers often assume a myriad of new responsibilities, such as personal care of their spouse, driving and household financial administration, on top of their usual non-caregiving tasks.
In their presentation on spousal caregiving at Phila­delphia Corporation for Aging's (PCA's) Re­gional Conference on Aging earlier this year, the authors said that spousal caregiving typi­cally brings added pressures. Caregivers often become care recipients' advocates and inter­mediaries with medical and social service professionals. As spouses become immersed in caregiving, they can face isolation and loneliness.
Jacobs notes that spousal caregivers can face dramatic changes in their relationships. In his article, "When Caregivers Fall Out of Love," published by AARP.org, he says, "These spouses often lose not only physical intimacy with their ill loved ones, but also deep friend­ship if those partners are no longer emotion­ally or cognitively capable of serving as their confidants. They frequently have to mourn their past joys as a couple along with the dreams they had held for future happiness."
While long-held expectations can be lost, new ones often arise, Jacobs and Mayer said during their PCA presentation. "The care recipient expects love, care and company," Jacobs said. "The caregiver expects love, ap­preciation and cooperation. When expecta­tions are violated, it can lead to resentment."
Feeling helpless
One of the greatest satisfactions of spou­sal caregiving comes from helping to relieve a loved one's suffering. However, there can be times when caregivers can't do so, despite their best efforts, the psychologists said at PCA. When caregivers feel helpless to control the situation and relieve their spouses' suffer­ing, it compounds their stress and can impact their psychological and physical well-being, they said.
Healthy relationships are usually bal­anced; there's a give-and-take between part­ners. But caregiving relationships are nec­essarily "skewed," or imbalanced, because the well spouse has to do most of the work, according to Northwestern University psy­chiatrist and family caregiving expert John S. Rolland, M.D.
Jacobs concurs, noting in his AARP article, "To whatever degree possible, well and ill spouses should try to minimize these skews and maintain a two-way give-and-take. Ill spouses should continue to try to do what­ever they are capable of – simple chores, lis­tening well, giving thanks – for well spouses. Well spouses should refrain from hogging the glory by taking over all responsibilities and disempowering the ill spouse."
"If a care recipient can't do helpful tasks, giving heartfelt gratitude still matters," Jacobs said at PCA.
Couples also can try to schedule time to­gether for daily positive interaction to broad­en their focus from care activities.
Replenishing
According to Rolland, couples can adapt best when they can develop a new sense of separateness that acknowledges their differ­ent needs and realities.
For ill spouses, that can include a willing­ness to accept care from people besides their spouse, such as other family members and professional caregivers. Well spouses can look for outside support, such as caregiver support groups or individual counseling. They also need to find ways to replenish their energy and find gratification by pursuing personal interests and time with friends and other family members.
Many spousal caregivers approach their role with a sense of mission – often a com­bination of love and duty. However, spousal caregiving inevitably changes marriage dy­namics as once-balanced relationships be­come skewed. The love spouses may feel for each other can be tested; relationships that were problematic can face added tension. An­ger, frustration and resentment can flare up for both spouses. It's important to find ways to sustain caregivers and for care recipients to find ways to give back. By maintaining a give-and-take relationship and acknowledging their separate realities, couples may create a new equilibrium and even strengthen bonds of love at a highly challenging time.
CAPTION: Caregiving for one's spouse can bring a variety of challenges, from loneliness to relationship changes. (ThinkStock)