How to navigate the annual Medicare open enrollment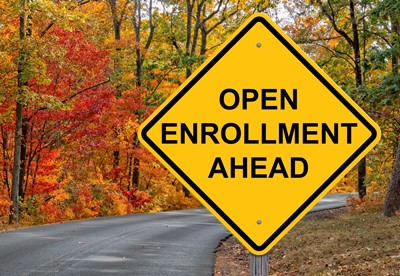 By Marcia Z. Siegal
The annual open enrollment period for Medicare starts October 15 and extends through December 7. If you are already enrolled in Medicare, the country's health insurance program for those 65-plus (and also for people younger than 65 who have certain disabilities and health conditions), you have the opportunity to change your Medicare health plan and prescription drug coverage for the following year. It is recommended that you review your plan every year to evaluate whether the same or another plan would best meet your upcoming needs.
During open enrollment, you can also add Part D prescription drug coverage if you do not have it already. Any changes to your Medicare plans made during open enrollment will take effect Jan. 1, 2019.
When it comes to Medicare, there are numerous choices available and navigating open enrollment can seem overwhelming, according to Lorraine Ryan, public affairs officer for the Philadelphia Regional Office of the Centers for Medicare & Medicaid Services (CMS). "But don't be intimidated," Ryan said. "There is a lot of information and support available to assist you in making the best decisions for your personal situation."
Ryan offers these tips to help navigate open enrollment.
Review your Medicare materials       
Before the annual open enrollment period begins, Medicare health and prescription plans will send you documents, often titled "Evidence of Coverage" and "Annual Notice of Change." Read them thoroughly. Medicare plans can change each year with regard to cost, coverage, providers and pharmacies in the network, and other factors. If your plans are changing, make sure they will still meet your needs for the coming year.
"One of the biggest mistakes people can make is not to read the information about how their plans are changing," Ryan said. "Failing to review those changes, and how those changes will impact their coverage and costs for the following year, can have serious consequences for them if they stay in that plan."
Decide what matters most to you
Is it most important to keep your doctors and have them considered "in-network?" Are there medications you need to have covered? The answers will be different for each person, and knowing what matters to you most will help guide your health plan decision.
"Have all your important health information at your fingertips when you are making your enrollment decision," Ryan said. This includes a list of the medications you take, including doses; the names of your health care providers; and your preferred hospital and pharmacy. "Consider what your medical needs will be for the coming year," she said. "Have you developed any new medical conditions? Take note of changes to your health, which can mean new specialists, treatments and medications."
Also, consider whether you need to enroll in a prescription plan if you do not have one or are losing coverage. You may want to change prescription plans because one or more of your medications may not be covered in the coming year under your current plan.
Choose a plan that fits your budget         
Your financial circumstances may have changed – for instance, you may have more medical expenses than you used to, or a drop in income due to retirement. Even if your finances are stable and you are happy with your plan, it is wise to "shop around" and compare pricing on the various plans.
There is a wealth of information on the Medicare site, Medicare.gov, including a link to the Medicare plan finder. "You may find a plan that offers the same level of coverage but at a lower cost," Ryan said. "Every year, more people are taking an active role in reviewing their options and switching plans that cost less for the same coverage." However, it is important to note that if you are happy with your current plan and it meets all of your health and medication needs at a price you can afford, you can stay with your current plan. If you are doing so, you do not need to do anything.
Compare plans' quality ratings
In addition to cost comparisons, the Medicare.gov Medicare plan finder provides a one- to five-star rating system to grade plans. Ratings are available for several factors, including complaint resolution, customer service, customer experience, overall plan performance, and helping members to manage chronic conditions or stay healthy with screening tests and vaccines.
"A lot goes into those ratings," Ryan said. "You want to consider the quality of your Medicare and prescription drug plan to ensure you are getting the most for the services you are paying for."
Get help with Medicare         
How one navigates Medicare choices and decisions is up to the individual. "You may be comfortable 'shopping' and enrolling online yourself," Ryan said. "Or you may want to consult with a broker or your financial advisor or take advantage of the free Medicare counseling programs available."
Take a deep breath and avail yourself of the resources that are there for you. These resources include the following: