What to do in an emergency – if you are alone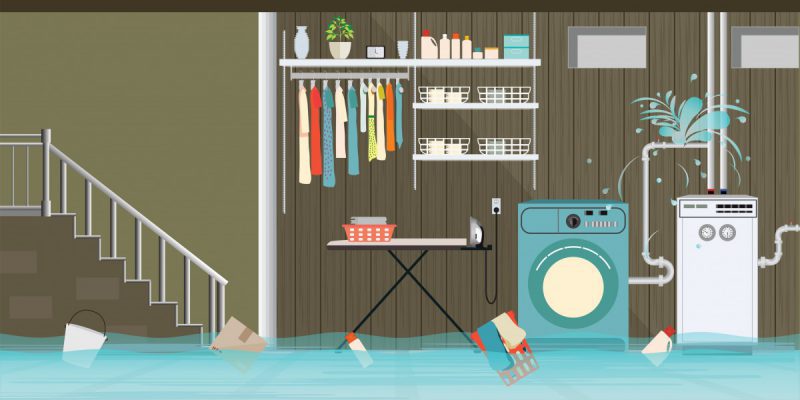 Unpredictable events can strike at any moment. So, you should always be prepared to handle an emergent situation – on your own. Here are a few common situations and suggestions for how to handle them.
Choking
You're enjoying a meal, when suddenly you feel food stuck in your throat. If you can, dial 911 and leave the phone off the hook. The dispatchers can trace your location and send paramedics to your home.
The National Institutes of Health recommends the self-Heimlich maneuver. Make a fist with one hand and place it below your ribcage, above your belly button. Your thumb should be pressed against your abdomen. Grasp your fist with your other hand and quickly thrust your fists into your abdomen and upward several times in quick succession. If this does not dislodge the object, you can also lean over the back of a chair, against the edge of a counter or alongside a sturdy table. Thrust your upper abdomen (between your belly button and rib cage) against the edge of the surface. Repeat this maneuver until the blockage dislodges. The self-Heimlich maneuver can sometimes cause internal damage, so you must seek medical attention even if you were able to clear the food/object from your throat and restore breathing.
Water leak
A crack in your plumbing or a broken pipe can cause serious water damage in a matter of minutes. If you have a leaking pipe in your home, the Philadelphia Water Department advises you to turn off your main water shutoff valve. This valve is usually located in the basement by the water meter, near the water heater, or outside the property. If you don't know the location of your home's main water shutoff valve, now is the time to find it – before a leak occurs.
If the main shutoff valve is inaccessible or located near a large amount of flooding, do not attempt to shut off the valve as doing so could pose a safety risk. Instead, evacuate the area and call a plumber.
Once the water is turned off, do not enter any flooded area unless it is clear of electrical outlets, appliances and wires. You'll need to have a plumber to fix the source of the leak. If the leak was severe, you may also need to contact a water damage restoration and/or mold remediation service.
Scams and deception
According to the United States Senate Special Committee on Aging, the top three scams reported are the Internal Revenue Service (IRS) impersonation scams, unsolicited phone calls and sweepstakes/lottery scams. If you believe you have been the target or victim of a scam, contact the Philadelphia Police Victims Services Unit at 215-685-1158 for assistance. To prevent phone scams, do not answer your phone unless you recognize the caller or number. Never give out your bank account, credit card, Social Security or Medicare numbers unless you can verify the caller is legitimate.
Dog bite
If you are out for a walk alone and are bitten by a dog, stay as calm as possible. Take a photo of the animal with your smartphone, if it is safe to do so. As soon as you can safely navigate away from the animal, wash the wound with plenty of soap and water. Then go to your family doctor or the nearest emergency room.
If the dog owner is nearby, request the owner's name, address and phone number. Ask if the dog has a current rabies vaccination and write down the rabies tag number. According to Phila.gov, animal bites in Philadelphia must be reported to the Department of Public Health. Medical professionals are mandated to report these events, but you can also report the bite yourself by calling 215-685-6748. You will need to give a description of the animal, the owner's information, how the bite occurred and how the animal behaved.
During an emergency, the key is to remain calm, maintain awareness of your surroundings and act quickly.
---
Mary Anna Rodabaugh is a writer, editor and writing coach.