The PCA Helpline's top resources for older adults in Philadelphia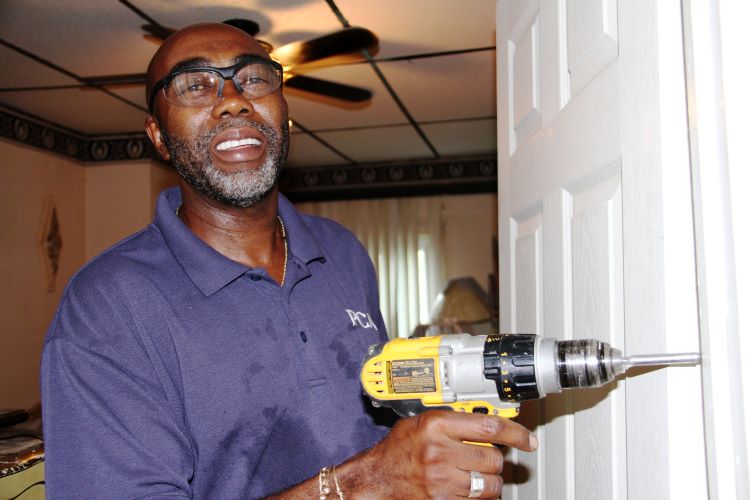 By Shannon Reyes
Each year, Philadelphia Corporation for Aging (PCA) connects more than 100,000 Philadelphians with the resources they need. PCA Helpline staff help older adults, caregivers and people living with disabilities benefit from many PCA programs by scheduling transportation services, taking reports of suspected elder abuse, making referrals for care management and home repairs, and administering crisis grants from the Emergency Fund for Older Philadelphians.
In addition, the PCA Helpline (215-765-9040) provides callers with information about resources that are available outside of PCA. Whether referring callers to resources through the City of Philadelphia or other community-based organizations, the PCA Helpline is always ready to provide the best information to meet the caller's needs, which can include housing repairs, legal services and financial benefits.
Here are some of the most commonly requested resources from the PCA Helpline that every older adult and caregiver should know.
Affordable Housing
Legal Services
Community Legal Services provides free legal advice and representation to low-income residents of Philadelphia. – 1424 Chestnut St., Philadelphia, PA 19102 | 215-981-3700 | clsphila.org
Philadelphia Commission on Human Relations is the City of Philadelphia's official civil rights agency. – 601 Walnut St., Suite 300 South, Philadelphia, PA 19106 | 215-686-4670 | phila.gov/departments/philadelphia-commission-on-human-relations
SeniorLAW Center provides legal services to older Pennsylvanians. – 1500 JFK Blvd., Suite 1501, Philadelphia, PA 19102 | 215-988-1244 | SeniorLawCenter.org
Temple University – Elderly Law Project provides free general legal assistance and referral to adults 60 and older. – 1719 N. Broad St., Philadelphia, PA 19122 | 215-204-6887
Financial Benefits
The PCA Helpline can be reached at 215-765-9040. For general inquiries, call weekdays from 8:30 a.m. to 5 p.m. Confidential reports of suspected elder abuse can be made 24/7 by calling the PCA Helpline and pressing "1."
Interpreter services are available for all callers. Individuals who are hard of hearing or deaf can reach the Helpline through its teletype (TTY) line at 215-765-9041. Information about a variety of resources, as well as a referral form for PCA services, is available at pcaCares.org.