Resources support the unique needs of African, Caribbean older adults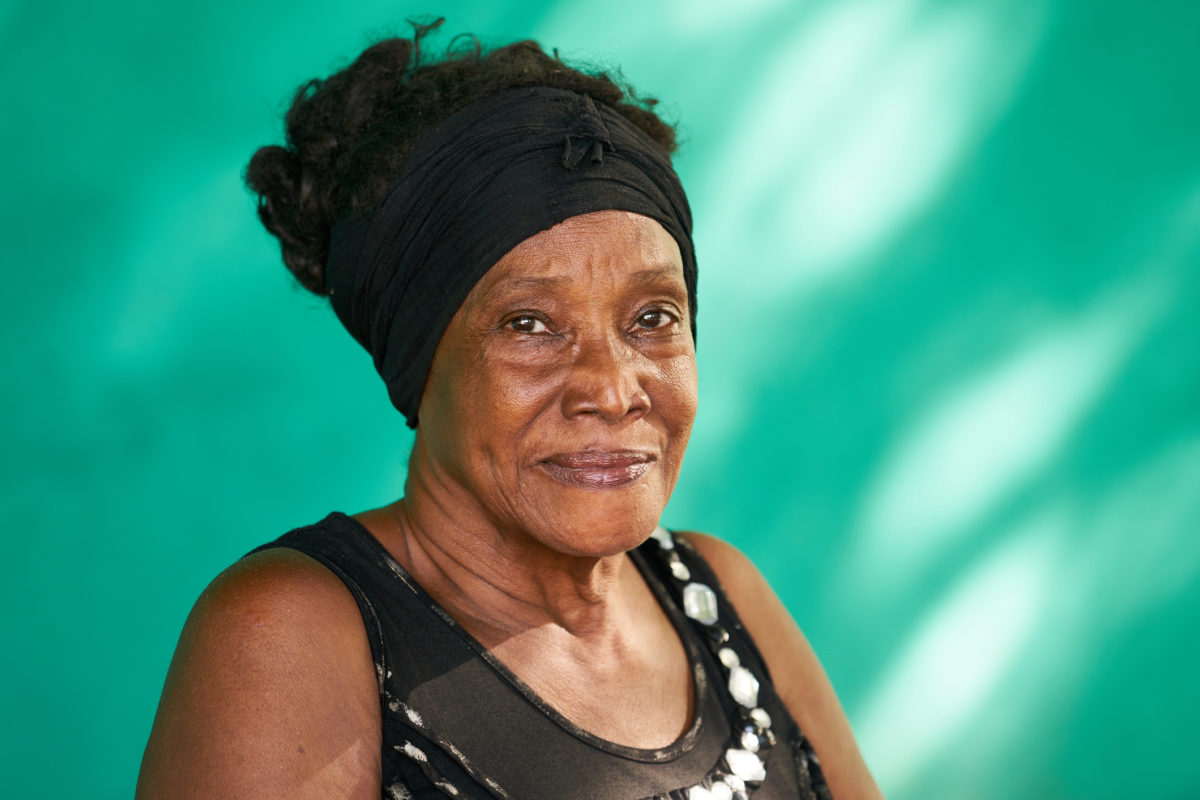 By Mary Anna Rodabaugh
---
Immigrants from Africa, Latin America, and the Caribbean were the fastest-growing group in Philadelphia from 2000 to 2016, according to research conducted by The PEW Charitable Trusts. Today, people who have immigrated from Africa and the Caribbean live in all parts of Philadelphia, from South Philly to the Greater Northeast. As the population grows, the needs of African and Caribbean older adults have also increased.

Pressing community needs
"Many people who migrate from the Caribbean are natural-born caretakers looking for opportunities for work," says Miranda Alexander, founding president and strategic project director at Caribbean Community in Philadelphia. "Many of our older adults need to be taken care of and a lot of Caribbean families do not want to put their family members into a care center. Like most older adult populations, African and Caribbean older adults prefer to age at home and maintain independence as long as possible."

Several challenges can hamper these ambitions. Accessing culturally appropriate food, transportation, banking or federal benefits is often more difficult for immigrant elders. While there are many different food pantry resources throughout Philadelphia, not every offering comes with culturally appropriate food. Therefore, older adults with dietary restrictions or those who only eat specific foods, may have difficulties meeting nutritional needs.

"Sustainable long-term food security is always important," says Alexander. "But when it comes to culturally appropriate food, it can be a challenge to purchase and access it."

Transportation barriers also exist and include a lack of resources to get older adults to appointments or cultural events. Additionally, Caribbean and African older adult immigrants may face legal challenges. For example, many banks require a social security card to open an account. Immigrants with working visas and additional permits may not be able to access their wages right away due to not having a Social Security card. For older adults seeking benefits, this is a serious challenge. Nonprofit organizations in Philadelphia, such as the African Cultural Alliance of North America (ACANA), offer legal services to assist immigrants with needs such as Social Security benefits and utility assistance. For more information, contact ACANA at 215-729-8225 or acanaus.org.

Resources available
Caribbean Community in Philadelphia (CCP) inspires and supports Caribbean community members by bridging the gap of cultural understanding with education and advocacy on immigrant/human rights and providing opportunities for civic engagement. Recently, Alexander and her team have re-imagined what wellness looks like for all members of Philadelphia's African and Caribbean population.

"When people come to the U.S., they come with their loss, grief and added immigration trauma," Alexander says. "Some have not unpacked their pain from wars or additional traumas (from their homelands)."

To offer a safe and supportive outlet to boost mental and emotional health, CCP started Courageous Healing Conversations and Wellness Support. The program is open to individuals and groups. For more information, call 215-626-4343 or visit CaribbeanCommunityInPhiladelphia.com.

The African Family Health Organization (AFAHO) is an ethnic, community-based organization that provides health, human and educational services to African and Caribbean immigrants and refugees (ACIR) in the greater Philadelphia area. AFAHO'S health programs are built on a unique peer support model that uses shared language, cultural expertise, advocacy, lived experiences and system navigation knowledge to help individuals overcome barriers to improve their health outcomes.

The organization's chronic disease health management programs are especially relevant to older adults. Topics include heart disease, high blood pressure, diabetes, high cholesterol, cancer and nutrition education. AFAHO is located at 2420 S. 54th St., 2nd Floor in Southwest Philadelphia in an area dubbed "Little Africa." For more information, call 215-546-1232 or visit afaho.org/health-services.

The Nationalities Service Center provides legal, social and educational services to immigrants, refugees and non-English speakers. These services include refugee resettlement, economic self-sufficiency programs, English classes, legal assistance, interpretation, employment preparation and programs for older adults. For more information, call 215-893-8400 or visit nscphila.org.

To enhance and coordinate resources for Caribbean and African older adults throughout the city, Philadelphia Corporation for Aging (PCA) created its African and Caribbean Elders (ACE) Initiative. ACE works with community resources and agencies, such as the Emergency Fund Coalition, to connect older adults to the culturally appropriate services they need.

With a new program manager, PCA's African and Caribbean Elders Initiative is excited to welcome new member organizations for 2023, while bridging the gap between health and human services resources and the community organizations who serve African and Caribbean older adults.

"We need to re-engage and find out what the community needs are and how we can best assist and support them," says Wanda Mitchell, MSW, PCA's director of community engagement.

For more information or to join the African and Caribbean Elders Initiative, call 215-765-9000, ext. 5342 or go to pcaCares.org/how-we-work/outreach. Additional resources to assist African and Caribbean older adults can be accessed by calling the PCA Helpline at 215-765-9040.
---
Mary Anna Rodabaugh is a writer, editor and writing coach.