Release for America's oldest juvenile offender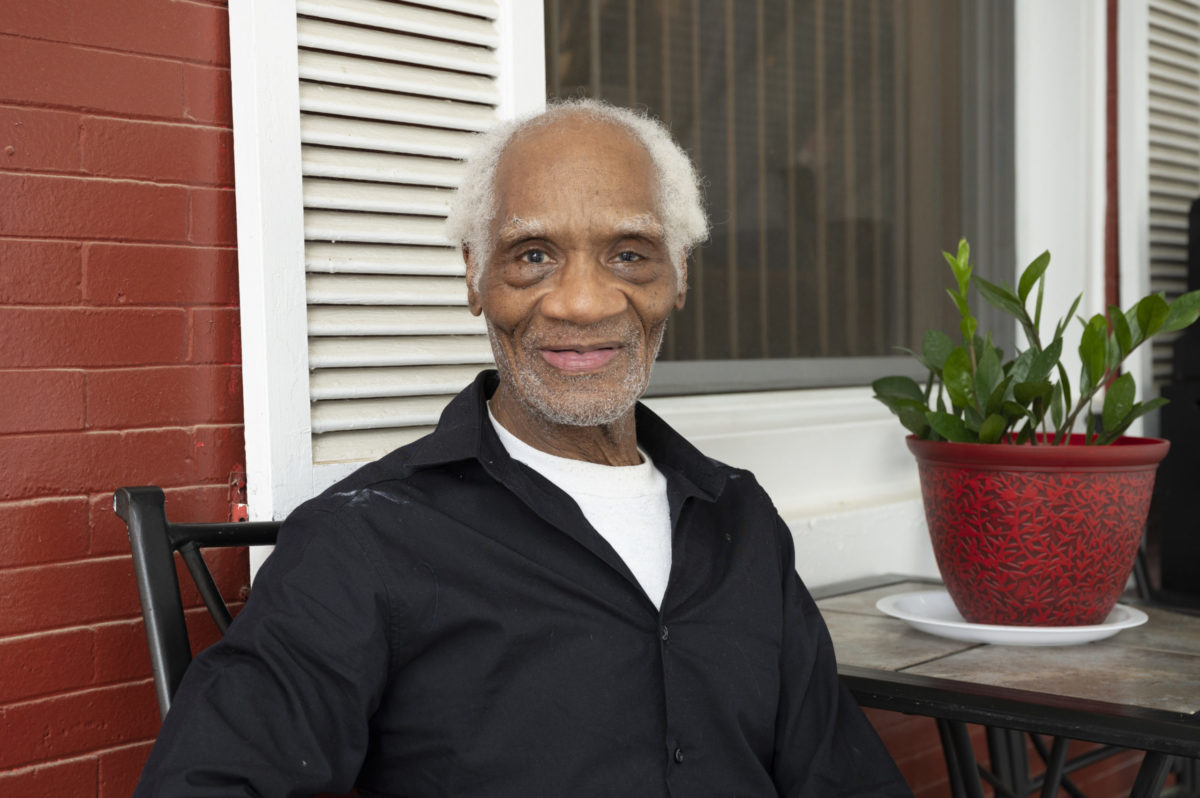 Joe Ligon has been out of prison for 161 days. It's a number he proudly exclaims as he descends the steps of the home where he has been living since his release. As the nation's oldest juvenile offender serving a life sentence, Ligon spent 68 years in prison after being convicted at age 15.

Ligon had made peace with the fact that he would most likely die in prison. Then, in 2016, a Supreme Court ruling mandated new sentences for all juveniles serving life without parole. Ligon was eligible to be released immediately with parole, but he opted to remain in prison for four more years so he could be released "free and clear." Ligon wanted to be truly free when he left prison, without the oversight or special conditions of parole.

Upon his release at the age of 83, Ligon stepped into a world very different than the one he left as a 15-year-old in 1953, and the one in which he spent the last 68 years. Never having had the opportunity to to rent or own a home of his own, Ligon moved in with a family participating in the Domiciliary Care (Dom Care) program administered by Philadelphia Corporation for Aging (PCA). Created by the Commonwealth of Pennsylvania in 1978, the Dom Care Program provides a home and family environment for adults who have barriers to living alone.

"After learning of his situation, the Dom Care team believed Mr. Ligon would benefit from living in a family home where he'd feel a sense of caring and safety as he transitioned from prison," says Jean Janik, PCA's Director of Community Living Options. "Not only would he have support provided by his re-entry team, but he would have
the support of his PCA care manager and Dom Care family. He would receive the personalized attention he deserved after his incarceration."

Ligon was thrilled when he learned he would finally have a room of his own. He describes the day he was released from prison and brought to his new Dom Care home as "overwhelming." In the last six months, he and his Dom Care home provider have shared many experiences together, many of which Ligon experienced for the first time.

Now 84, Ligon voted for the first time during Philadelphia's primary election in May. Crediting Philadelphia District Attorney Larry Krasner with assisting in his release, Ligon felt it was important to cast his vote for the incumbent. As someone who has lived through the criminal and prison systems for the last seven decades, he feels that reform is needed.

"There is a story to be told," Ligon says. "There are people in prison right now who should not be in prison."

And Ligon is not shy when it comes to telling his story:

Although he describes himself as a "model prisoner" while incarcerated, good behavior held no promise of a reduced sentence for Ligon.

When he was just 15, Ligon got mixed up with the "wrong crowd" and was convicted of robbery, assault and murder, then sentenced to life in prison without parole. He moved with his parents from Alabama to Pennsylvania when he was 13.

One fateful night two years later, Ligon explains that he had decided to hang out with some kids whom he had barely known. He and four others were arrested after a series of robberies and stabbings that left two people dead. When Ligon was questioned by police after the incident, he could not identify the others involved because he did not even know their names.

Ligon can still remember being separated from his parents on the day he was incarcerated and speaks very candidly about the trauma it caused. Although he describes himself as a "model prisoner" while incarcerated, good behavior had no promise of a reduced sentence for Ligon.

Many of his immediate family members died while Ligon was incarcerated, including his parents. His "baby sister" and only surviving sibling lives in New Jersey and keeps in close contact with him, as does her two daughters. Ligon is looking forward to eventually traveling to the South to see his extended family.

"Since I have been out of prison, it has been pleasant," he says.

Ligon enjoys regular walks around the neighborhood. He admits to getting turned around when he first tried to navigate the streets of his West Philadelphia neighborhood, but has since learned the area well. He also enjoys taking trips to go shopping, sometimes with his Dom Car provider. He still can't believe how expensive everything
has become, referring to seeing an $8 pie sold at Reading Terminal Market.

Looking forward to a new and bright future, Ligon wants to use his story to inspire reform in the criminal justice system and would like to work with other freed individuals who have also been imprisoned at a young age, since he understands the challenges of reintegrating into society after growing up behind bars.

People who were previously incarcerated are sometimes looked upon as outsiders. "When you're in prison, you become wise, jail wise," Ligon says. "We have a mentality that [other] people don't understand."

For now, Ligon continues to navigate the world around him with the help of his Dom Care family. He looks forward to the prospect of supporting himself with a job one day and having a residence he can call his own.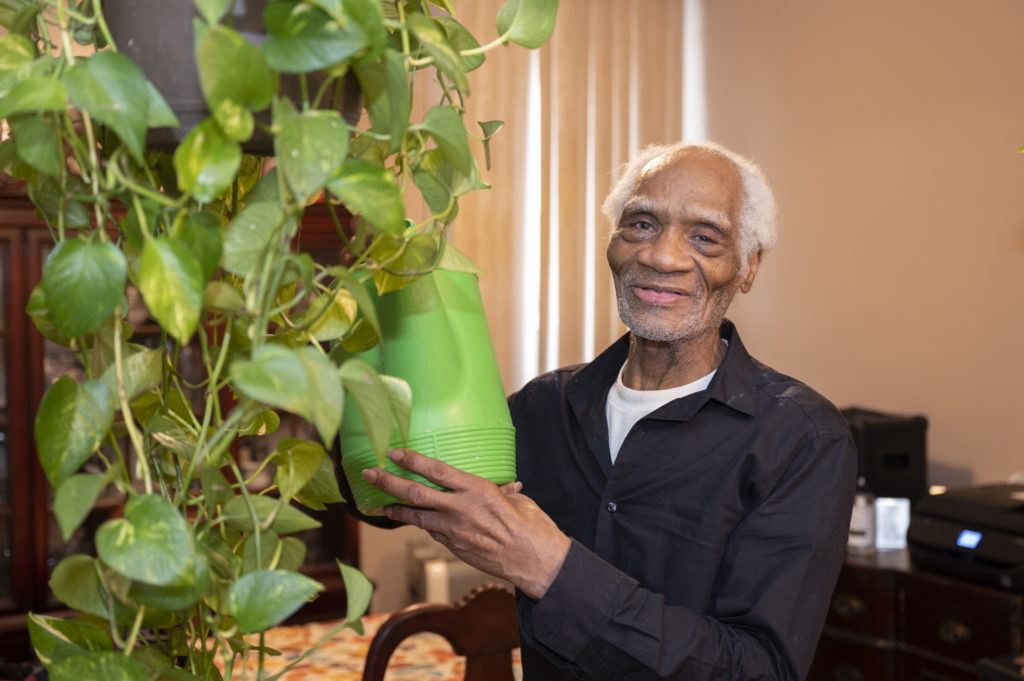 ---
Dom Care is another name for 'home'
Philadelphia Corporation for Aging's (PCA's) Domiciliary Care (Dom Care) program matches certified home providers with those in need of a caring, supportive home. Dom Care residents are unable to live independently due to physical, emotional or mental impairments, but do not need special around-the-clock attention.

Dom Care home providers are people in the community who want to open up their homes to provide care for up to two consumers. PCA's care managers match consumers and home providers according to their preferences, and continue to work closely with them to ensure that the match remains mutually beneficial. Providers offer room and board; housekeeping; laundry; assistance with medical appointments, personal hygiene and budgeting; assistance with
medication; and more.

Eligibility for participation in the Dom Care program is determined by a thorough assessment completed by PCA's Long Term Care Access department. Eligible consumers must receive social security or disability benefits or have the ability to pay privately. To begin the enrollment process, call the PCA Helpline at 215-765-9040. Interested home providers must complete a certification process that includes criminal history clearances; reference checks; and a home inspection of fire, health and safety regulations. Interested applicants should call the Dom Care program at 215-765-9000, ext. 5365.
---