Philly's urban horseman teaches kids horsemanship, responsibility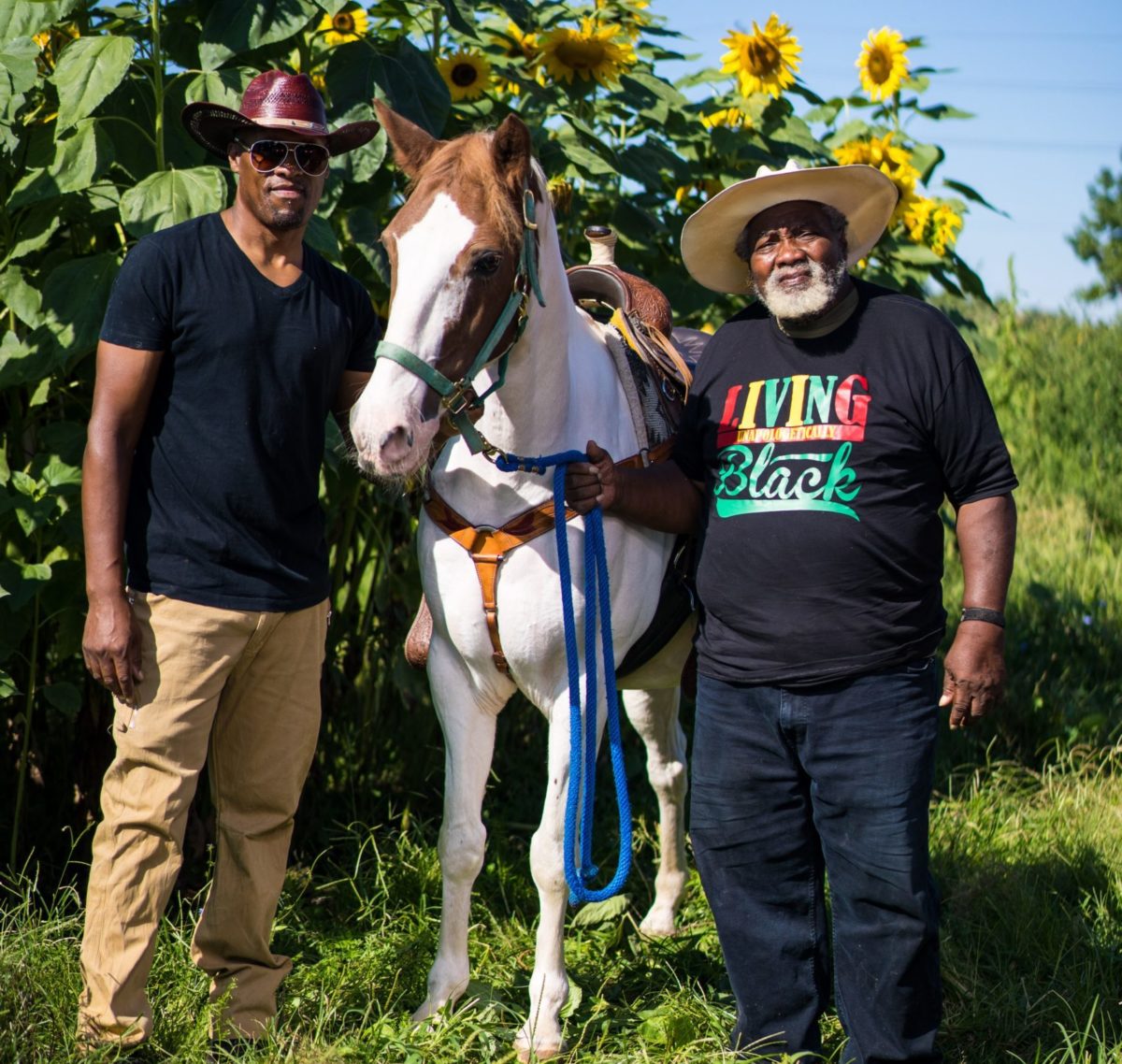 By Jay Nachman
---
Growing up in Tallahassee, Florida, 83-year-old Ellis "El-Dog" Ferrell fondly remembers watching cowboys fight the bad guys in his local movie theater.

He easily reels off the names of those early heroes: Roy Rogers, Gene Autry, Buffalo Bill, Wild Bill Elliot, The Cisco Kid.

"They was on horses," Ferrell said. "I was just fascinated with it, and it was something I always wanted to do – ride a horse."

Ferrell's childhood dream came true and then some.

At one point, Ferrell owned 23 horses. Horses are athletic, humble and gorgeous, he said.

Now, he is around horses all day long, weekdays and weekends, at the Fletcher Street Urban Riding Club, which he founded in Strawberry Mansion in 2004. After being bucked from a horse and subsequently involved in a couple of car accidents, Ferrell hasn't been able to saddle up lately, but hopes that will end soon. "I want to ride," he said. "I'm going to start riding again."

The Fletcher Street Urban Riding Club (FSURC) evolved from a century-long tradition of urban black cowboys in Philadelphia and Ferrell's commitment to provide horsemanship experience in the inner-city. The club was the inspiration for the recent Netflix movie, "Concrete Cowboy." However, FSURC and Ferrell were not included in the movie's production.

After leaving the Army, Ferrell returned to Philadelphia where he graduated high school.

He bought his first horse, a pony, in 1970, and named her Kelly. Ferrell was off to the races, so to speak. The next year, he bought another horse, Lady, for his birthday. Then came another, Rowdy.

After forming various riding clubs throughout the city, Ferrell organized the Fletcher Street club in 2004 with other riders in the neighborhood. In addition to riding horses after work and on the weekends, club members would ride in local parades, as well as events in Newark, New Jersey and New York City. Twice a year they would host rodeo competitions at Cobbs Creek Park.

Ferrell was like a Pied Piper on horseback. Whether he stabled his horses at Pennypack Park, in North Philadelphia, or Fletcher Street, neighborhood children would tag along when he rode.

"Everywhere I went, kids followed the horses. We'd go out riding and have kids follow back to the stable. And they stayed," said Ferrell, who worked as a truck driver before retiring.

Ferrell saw an opportunity to use horses as a teaching tool and a way to keep kids off the street and out of trouble.

"A lot of them, if they weren't here dealing with horses, they'd probably be in jail or something," Ferrell said. "They don't know what they might have been doing. But horses kept them out of a whole lot of problems. Kept them out of trouble."

Taking care of horses is a hard job and it teaches kids responsibility, Ferrell said. They learn to clean the stalls, hay and water the horses, bathe them, and clean their hooves.

His charges, and there have been hundreds of them, have gone on to become teachers, police officers, and men and women who are part of the community fabric.

These days, his Fletcher Street students, who gave him the El-Dog nickname a few years back, will record Ferrell's instructions on their phones about how to saddle and take care of horses, then study his lessons at home.

"It makes me feel good, especially when they see one of the other kids do something wrong, they'll tell them, 'That's not the way you do it. El-Dog said to do it this way,'" he said. "That just gives me satisfaction, knowing they were paying attention."

The club currently has nine horses and a group of volunteers, including Ferrell's son, Darrin, and grandson, Milan, who help teach and run the club.

"Where we are, it's like a safe haven," Ferrell said. Neighborhood children "can come here and don't have to worry about getting in trouble because the horse will keep them out of trouble."

For the generations of Philadelphia kids Ferrell has helped, he has been just as heroic as the cowboys he watched on the screen when he was growing up.
---
For more information about Fletcher Street Urban Riding Club, including how to volunteer or donate, go to fsurc.com or call 1-800-484-1930.

---
Jay Nachman is a freelance writer in Philadelphia who tells stories for a variety of clients.

PHOTO CAPTION: Ellis "El Dog" Ferrell (right) with his son Darrin at Philadelphia's Fletcher Street Urban Riding Club. (Photo by Ken McFarlane)