PCA Regional Conference on Aging spotlights the future of healthcare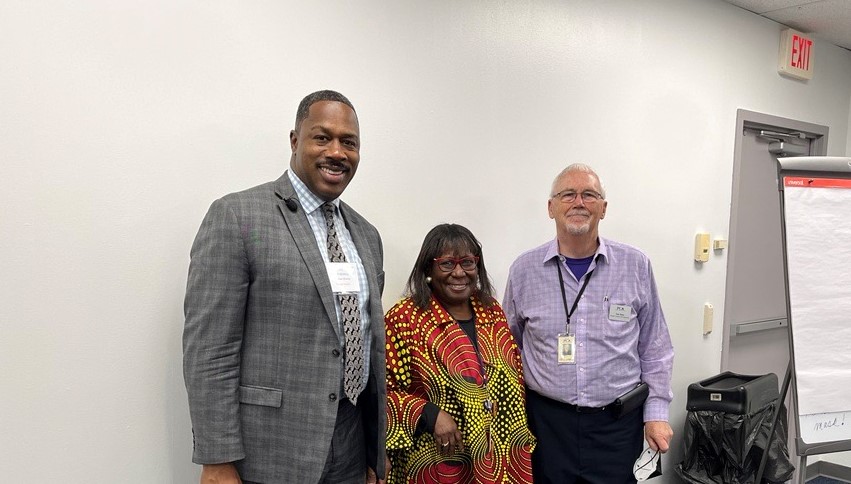 The final day of the PCA Regional Conference on Aging featured "The Future of Healthcare: Meeting Population Health Needs for Philadelphia and Beyond" presented by Jermaine Bromell. Bromell, pictured top right, shared a focused approach on how healthcare solutions can address the multitude of disparities impacting the United States healthcare system from an economic and sociological perspective that concentrated on costs, demographic changes, and lifestyle choices.
Friday marked the conclusion of four days in which PCA played host to leading voices concerned with aging challenges throughout the nation.
"As the demographics of our nation continue to shift to encompass a higher proportion of older adults, it is of vital importance that stakeholders within the aging network consider strategies that will strengthen the support to consumers," said Dr. Najja R. Orr, MBA, DBA, President & CEO of the Philadelphia Corporation for Aging. "Throughout the past week it has been our agency's honor to come together and address some of the most crucial issues impacting older adults through solutions-based conversations that emphasize practical results."
Jermaine Bromell, MBA Health Equity – Project Leader & Strategic Network Solutions – Associate Director – Tandigm Health, has twenty years of experience in healthcare, including extensive experience in population health and health equity. He served as a partner with the Obama, Trump and Biden Administrations' Departments of Health and Human Services and Center for Medicare and Medicaid Services. Currently, Jermaine provides consultative support for twenty-five primary practices in Northeast Philadelphia, Lower Bucks and Montgomery County.
Media Inquiries: William Conallen, 267-322-0522 or William.Conallen@pcacares.org