PCA launches new mobile-friendly website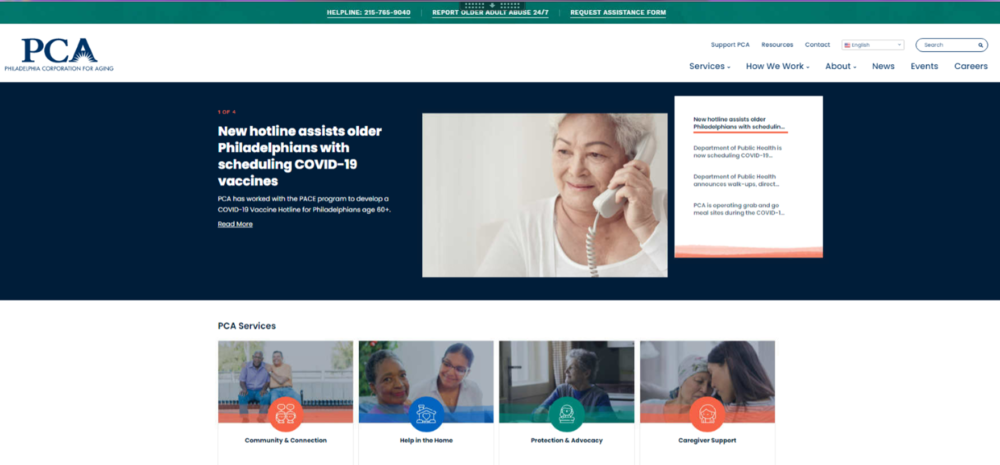 Philadelphia Corporation for Aging (PCA) is excited to launch a new website that is more responsive and easier-to-use for all screen sizes, including tablets and mobile devices. The new website offers information about all PCA programs and services available to older Philadelphians and people with disabilities. These services are condensed into four main areas: community and connection, help in the home, protection and advocacy, and caregiver support.

The site's simplified design is intended to make information about these programs more accessible to all Philadelphians, including those who use assistive devices to browse the internet. The website also features an emphasis on bright imagery that reflects our city's diverse makeup and celebrates the diversity among the older adults we serve. Information on the site can be translated into more than a dozen languages at the click of a button to better inform visitors, regardless of the language they speak.

We invite you to visit our new website at pcaCares.org and let us know what you think of the new design and features by emailing MilestonesNews@pcaCares.org.