PCA keeps older adults fed during pandemic with 2 million meals served since March 2020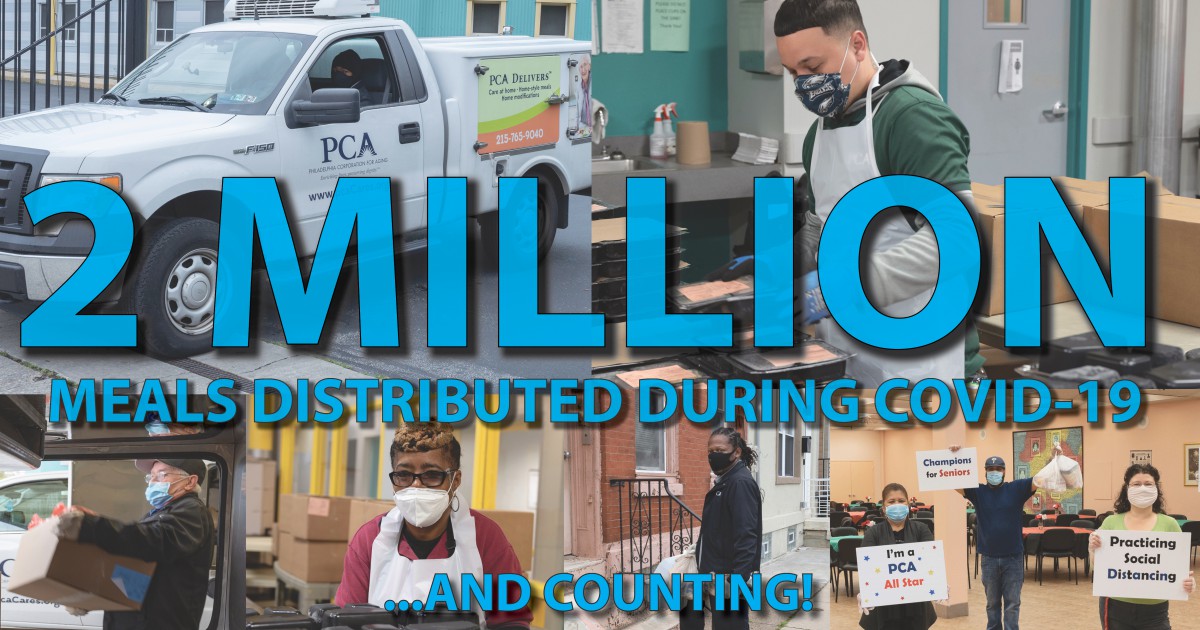 Passing the one-year mark since city stay-at-home measures were implemented due to COVID-19, Philadelphia Corporation for Aging (PCA) is proud to announce the delivery of more than 2 million meals through its home-delivered meals and Grab & Go meals programs. These programs are always vital to the individuals PCA serves, but became especially important as the pandemic limited food resources and impacted many economically.
Operating out of Philadelphia's senior centers, Grab & Go meals give older adults nutritious meals in place of the lunches that senior centers served in congregate settings prior to the pandemic. To keep senior center participants safe during COVID-19, the centers closed to minimize impact to older Philadelphians in March of 2020. Since that time, they have served over 543,000 meals to older adults. Grab & Go meals are typically frozen, cold or shelf-stable at room temperature. Cold alternative meals are also available for those who cannot store or heat frozen meals.
PCA's meal delivery center (MDC) has also delivered over 1.5 million meals to older adults enrolled in care-at-home programs. Over the course of any week, the MDC delivers meals to an average of 4,500 individuals.
Older adults in need of care-at-home must receive an assessment to help match their needs with available programs and resources. To qualify for Grab & Go meals, participants must be 60 or older or be married to someone 60 or older.
To learn more about Grab & Go meals, call your nearest senior center. Individuals can also learn more about PCA's programs by calling PCA's Helpline at 215-765-9040.