PCA is here to help older Philadelphians: 215-765-9040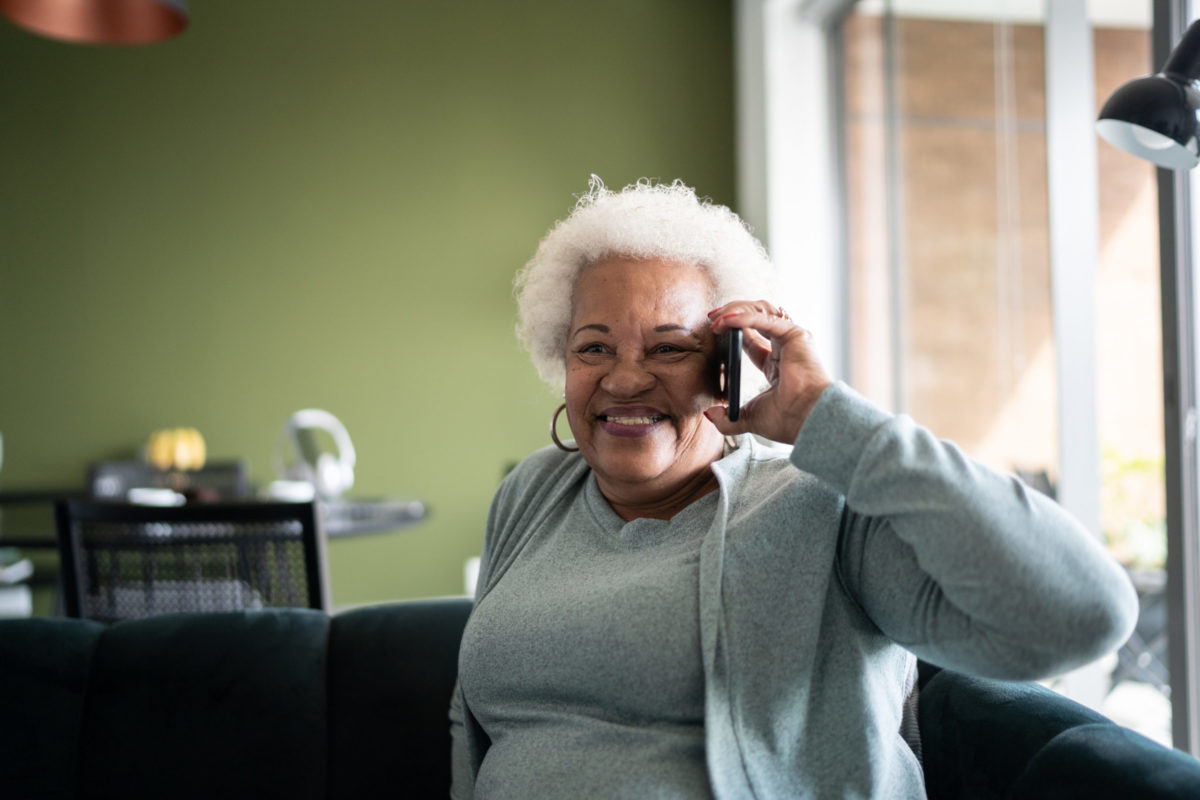 Did you know there is one number to call for information about resources, services and programs to assist older adults and people living with disabilities in Philadelphia? It's the PCA Helpline: 215-765-9040.

"People contact us [the PCA Helpline] wanting to learn more about the services Philadelphia Corporation for Aging has to offer," said PCA Helpline Director E. Nolan Lawrence. "We encourage older adults and their caregivers to go to the PCA website, pcaCares.org, for a full overview of programs. For those without access to a computer, the PCA Helpline staff are happy to discuss the different programs PCA offers and to mail materials to callers."
Here are answers to the PCA Helpline's most frequently asked questions.
Does PCA only help low-income individuals?
While there are income requirements for some PCA programs, help is available to older Philadelphians of all income levels. The PCA Helpline can assist with inquiries concerning services that may be available to you or a loved one.
How many different meal options does PCA provide?
PCA provides meals to older Philadelphians through its home-delivered meals program and congregate meals at senior community centers and satellite meal sites. During the COVID-19 pandemic, grab-and-go meals have been distributed to older Philadelphians at senior centers and other sites throughout the city.
Who do I contact about the well-being of an older neighbor?
If you suspect an emergency, please call 911. The PCA Helpline takes reports on suspected cases of elder abuse or self-neglect. Reports can be made anonymously 24/7, 365 days a year.
Can PCA help older adults who need home repairs?
Yes. PCA provides minor repairs and modifications to make homes safer and more accessible for older Philadelphians and people with disabilities. Many of these repairs are made free of charge through our Senior Housing Assistance Repair Program (SHARP).
---
The PCA Helpline operates from 8:30 a.m. to 5 p.m., Monday through Friday. Callers can obtain information about programs and services for older Philadelphians who are 60-plus or who have disabilities. These programs include housing repairs, care at home, senior community centers, employment and volunteer opportunities, health insurance counseling, protective services, and transportation.

The PCA Helpline (215-765-9040) offers English and Spanish options. For those with hearing impairments, call 215-765-9041 (TDD). PCA contracts with a telephone-based language interpreter service that allows communications in more than 140 languages. PCA also maintains the following foreign-language telephone lines: Chinese (215-399-4944), Hindi (215-399-4943), Khmer (215-399-4940), Korean (215-399-4941), and Vietnamese (215-399-4942).