PCA Helpline and Benefits Data Trust provide one-stop resources for older Philadelphians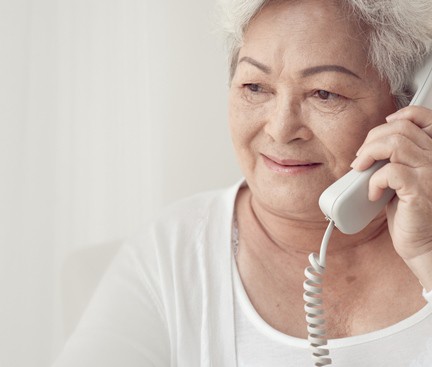 By Najja R. Orr, MBA, DBA, PCA President & CEO
---
More than $80 billion in food, financial aid, health care and other assistance goes unclaimed each year in America, according to Benefits Data Trust (BDT). Given the high rate of poverty among Philadelphia's older adult population, Philadelphia Corporation for Aging (PCA) sought a way to connect those in need with these massive, untapped resources.

In July, the PCA Helpline (215-765-9040) expanded its services beyond information and referrals to offer older Philadelphians and adults living with disabilities assistance with navigating the giant array of public benefits and financial assistance programs that are available. In the first two weeks of operation, this new benefit screening project assisted more than 615 people.

A new partnership with BDT, a Philadelphia organization that has helped people access essential benefits and services since 2005, and in collaboration with the Pennsylvania Department of Aging, PCA has become a one-stop-shop for older adult needs.

BDT began when its own founder had difficulty applying for housing benefits to assist his suddenly widowed mother. It was obvious then – and is still the case today – that many older adults simply do not know where to turn for assistance. Older adults can turn to PCA.

Benefits screening reduces barriers to financial assistance by educating older adults and simplifying the application process for them. This program connects applicants to a wide variety of services that are handled by other agencies.

Callers are screened for all available benefit for which they may be eligible, including the Supplemental Nutrition Assistance Program (SNAP) and Property Tax/Rent Rebate, which are the two programs that have piqued the most interest thus far. The most frequent questions we receive about benefits are program-related, including eligibility criteria, documentation requirements and the length of time before assistance begins.

Interested older adults and their caregivers can call the PCA Helpline at 215-765-9040, week days from 8:30 a.m. to 5 p.m., and press 4 to begin the benefits screening process. A quick 15-question interview, based on program eligibility criteria, will match callers with assistance programs. Most significantly, in many instances, older adults can receive assistance with applying for eligible benefits during the same phone call.

PCA has spent the last six months training staff, as well as developing and upgrading our technology, to prepare to offer these services to callers. PCA's benefits screening program is currently a pilot program available until at least the end of this year. I envision benefits screening as a core function of the PCA Helpline and look forward to continuing this vital service for older Philadelphians in the future.