New LGBTQ+ Advisory Council seeks to enhance lives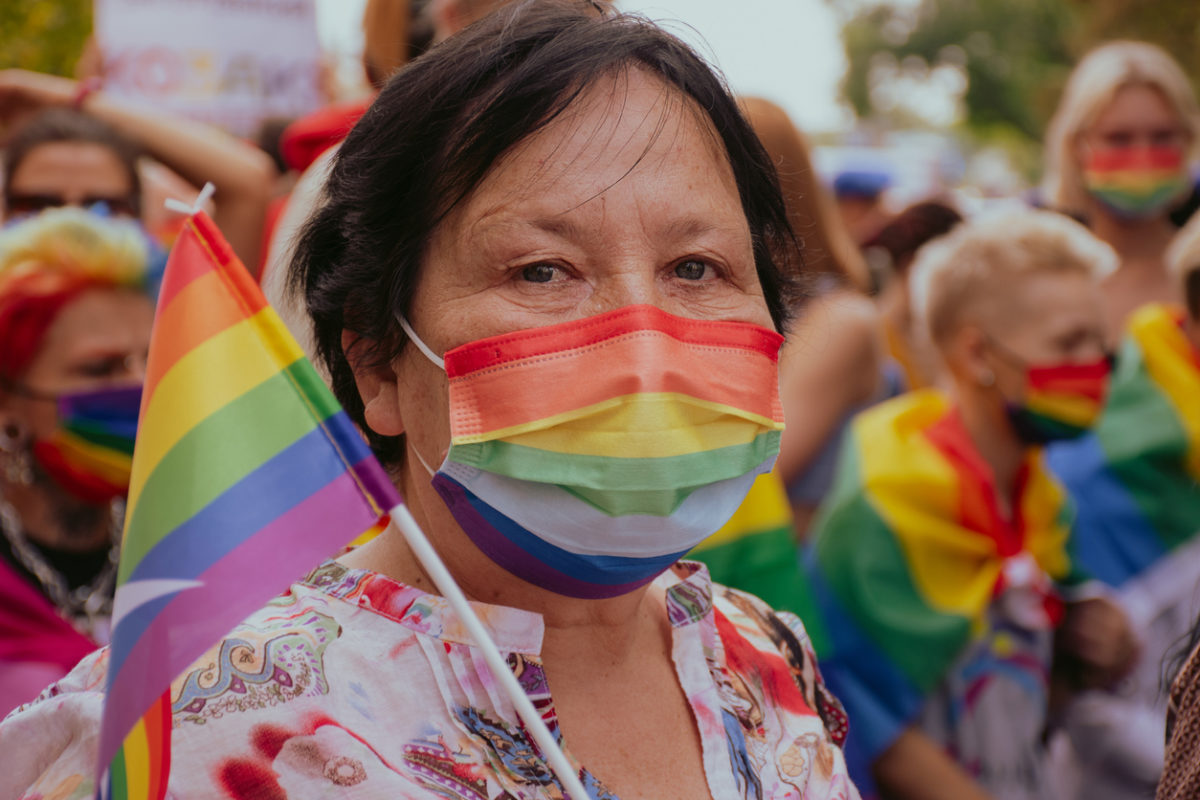 Many older LGBTQ+ Philadelphians have lived through decades of discrimination, social stigma and even violence because of their sexual orientation or gender identity. PCA is looking to address some of these systemic issues with the creation of its LGBTQ+ Advisory Council.

The council's mission is to enrich the lives of older LGBTQ+ Philadelphians by establishing a robust connection between PCA and this underserved community. The council will undertake a multifaceted approach to fulfill its mission, which includes serving as a resource for disseminating important information and resources provided by PCA. Through this initiative, PCA aims to create an avenue for open dialogue, resource sharing and advocacy, ensuring that the unique needs and concerns of LGBTQ+ older adults are effectively addressed.

A prevalent challenge for LGBTQ+ older adults is the heightened risk of social isolation and loneliness, often caused by concealing their authentic selves and/or facing hostility. Many grew up in a time when same-sex relationships were taboo, and support networks were often hidden or underground. As they age, LGBTQ+ older adults may find themselves estranged from biological family members or disconnected from a community that once provided them with support. This isolation can lead to adverse health outcomes and a diminished quality of life.

By collaborating with local LGBTQ+ organizations, such as the William Way LGBT Community Center and other groups within the aging network, the council will act as a voice for the community, effectively communicating their needs, challenges and aspirations to PCA. This communication partnership hopes to facilitate a deeper understanding of the unique circumstances faced by LGBTQ+ older adults, to pave the way for more targeted and impactful support, and to create an environment where it is empowered to set goals and initiatives that align with its mission.

Among the potential endeavors are workshops, conferences, expert presenters, and organizing community events that celebrate the diverse experiences of LGBTQ+ older adults.

"The launch of the LGBTQ+ Advisory Council marks a significant step forward in PCA's ongoing commitment to building a more inclusive and supportive environment for LGBTQ+ older adults," said Linda Marucci, a counselor at PCA's Southwest Senior Center and facilitator of the LGBTQ+ Advisory Council. "By strengthening connections with partners, sharing resources and amplifying the voices of this vibrant community, PCA aims to ensure that every individual can age with dignity, respect and a sense of belonging."

PCA's LGBTQ+ Advisory Council as one encompassing a cil will hold its inaugural meeting on multitude of voices, woven together Sept. 27 at 3 p.m. at PCA headquarters, located at 642 N. Broad St. To ensure ongoing engagement and collaboration, the council will convene quarterly meetings where members will discuss aging-related updates, community issues and strategies to enhance the well-being of older adults who identify as LGBTQ+.

Council members will include representatives, advocates and organizers from the LGBTQ+ community, each bringing a unique perspective and wealth of experience to the table. The members' collective dedication and passion for promoting inclusivity and equality will serve as a driving force behind the council's efforts.

"We envision the LGBTQ+ Advisory Council as one encompassing a multitude of voices, woven together by diversity and united in purpose, said Marucci. "Our hope is to create a council that reflects the richness of experiences, perspectives and identities within the LGBTQ+ community. By embracing this diversity, we not only strengthen our connection with the community but also ensure that every color, every shade contributes to the vibrant portrait of support and advocacy we are painting together."

If you would like to be a part of this important work or learn more about PCA's LGBTQ+ Advisory Council, please contact Linda Marucci at 215-937-1880 or linda.marucci@pcaCares.org.