Latino Golden Age Committee honors older adults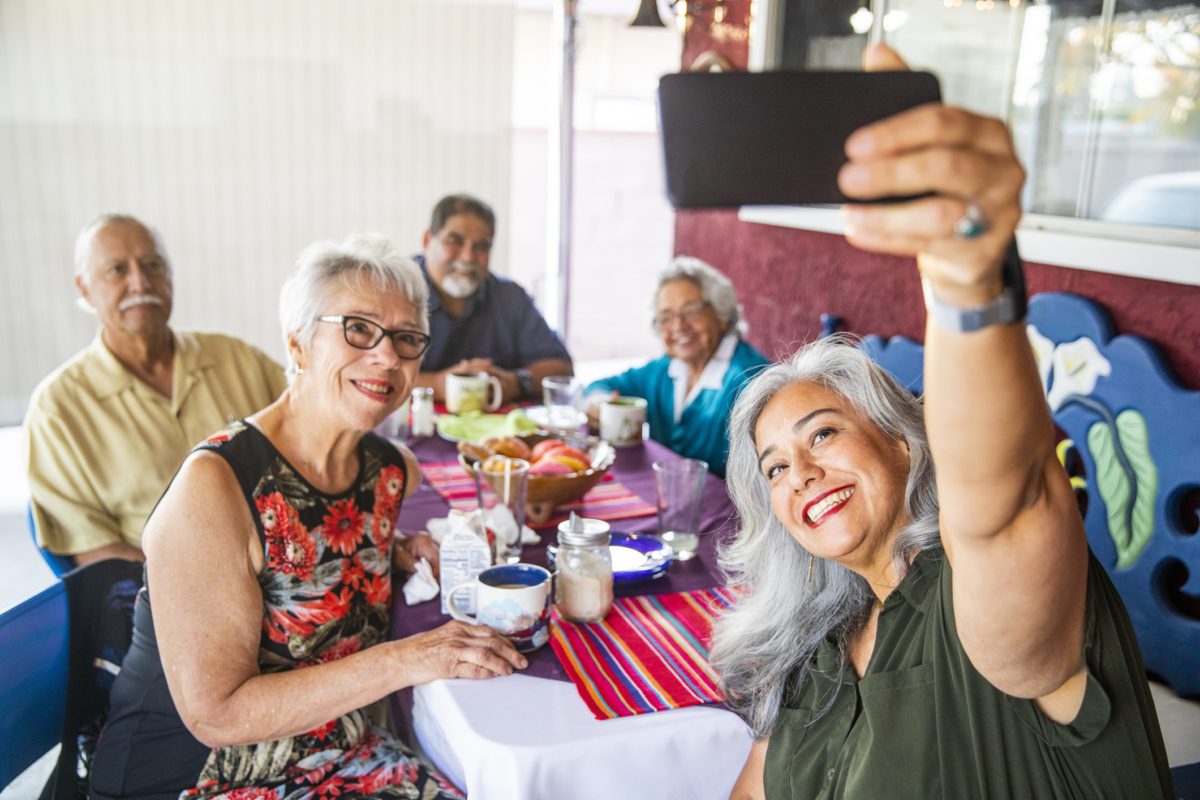 By Jay Nachman
---
As the country celebrates Hispanic Heritage Month, which occurs from Sept. 15 through Oct. 15, PCA joins with the Philadelphia Prevention Partnership (PPP) to recognize and honor Latino older adults.

Nearly 20 years ago, the PPP, a coalition of community partnerships sharing the common goal of preventing community abuse and destruction, established the Latino Golden Age Committee. The committee provides education, advocacy and a voice for Latino older adults in Philadelphia through monthly workshops ("Puentes de Oro," which means "golden bridge,") held at senior community centers.

"Socializing is a vital part in living a fulfilling life for older adults, but it can be hard for older adults in general to hold space to do so, and even much more so when English is their second language," said Jacinda Padilla, the program coordinator of PPP's Latino initiative. "Latino Golden Age not only honors our older adult population, but we meet our elders where they are to provide them with useful resources, in their native language, for everyday life so that they can have better health outcomes and higher levels of activity. "

The Latino Golden Age Committee also hosts an annual educational conference in June that includes workshops, art, music, food, and leadership awards. Honorees are chosen by their peers. The theme this year was "Living Our Best Phase of Life" and included an open panel discussion on "Preventive Health and Community Safety." Five older adults were honored in 2023 for their dedication and service to the Hispanic community.

Doris Morales, kitchen worker at Mann Older Adult Center, was chosen for providing excellent customer service while performing her duties. She is always concerned about the well-being of senior center members and has become a source of support and comfort, especially during their times of need.

Janis Parrilla, a retired senior agent with the Pennsylvania Office of Attorney General and active Latino Golden Age Committee member was chosen for her five years of volunteer service with Latino Golden Age. She possesses a special combination of vision, fairness and understanding – qualities that are crucial for great leadership.

From her first week at Norris Square Senior Center, Ada Gonzalez has stood out for her spirit of collaboration and service. Gonzalez currently leads the arts and crafts program at the center, continually encouraging other members to participate in creative activities and develop their talents. She also runs volunteer activities in the dining room at lunchtime. Gonzalez always shows kindness and respect when relating to her peers.

Nilda Matos organizes and leads the Latino Group at Northeast Older Adult Center. She does not take this responsibility lightly. Matos was chosen because she has developed a bond with other members of the center. She is constantly motivating members of the group to participate in activities that other organizations carry out and from which they can benefit.

Bethzaida Butler has served the Kensington community for more than 25 years. Before retiring, she was the director of Norris Square Older Adult Center, where she worked to meet the goal of "promoting positive aging by encouraging older adults to stay active in body, mind and spirit." Under her leadership, the center became a second home for hundreds of older adults who have attended over the years. Butler continues to volunteer at the center and is part of the "Grupo Alegria," an older adult dance group that was formed during the pandemic. She is well known for enthusiastically standing up for the center and its members. As Padilla commented, "At Latino Golden Age, our seniors know that they have us in their corner to assist, encourage and advocate for them."
---
For more information about the Latino Golden Age Committee, call 215-613-7013 or go to PartnershipPhilly.com/lpi.
---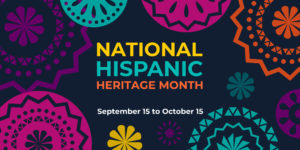 Each year, Americans observe National Hispanic Heritage Month by celebrating the histories, cultures and contributions of American citizens whose ancestors came from Spain, Mexico, the Caribbean, and Central and South America. The observation started in 1968 as Hispanic Heritage Week under President Lyndon Johnson and was expanded by President Ronald Reagan in 1988 to cover a 30-day period, from Sept. 15 to Oct. 15. Sept. 15 is the anniversary of independence for Latin American countries Costa Rica, El Salvador, Guatemala, Honduras and Nicaragua. In addition, Mexico and Chile celebrate their independence days on Sept. 16 and Oct. 18, respectively.
---
Jay Nachman is a freelance writer in Philadelphia who tells stories for a variety of clients.