Honor, celebrate Juneteenth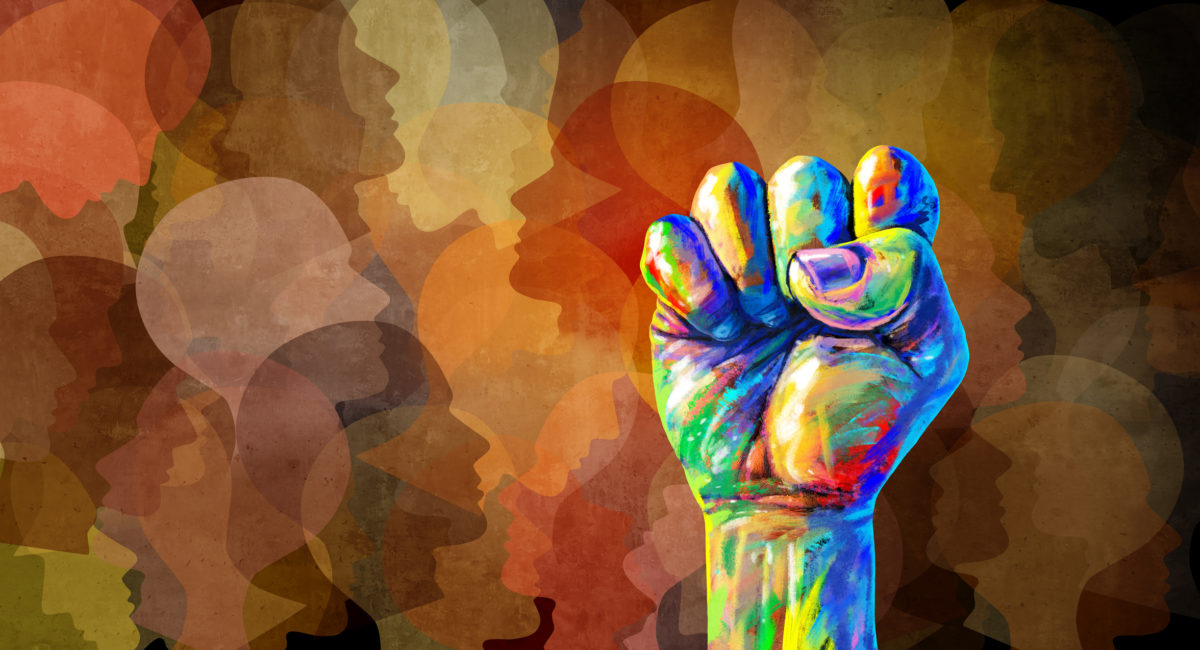 By Pamela Diaconis
---
On January 1, 1863, President Abraham Lincoln signed the Emancipation Proclamation, declaring that all enslaved people in the Confederate states were free. However, it was not until 2 ½ years later, on June 19, 1865, that Union soldiers brought the news to Galveston, Texas.

Enforcement of the proclamation generally relied upon the advance of Union troops. Texas, as the most remote state of the former Confederacy, had seen an expansion of slavery as the Civil War ended in April 1865. Since there were very few battles in Texas during the war, there had been no Union soldiers to inform enslaved Africans about the Emancipation Proclamation or to provide them safe haven. Therefore, enforcement there had been slow and inconsistent.

Juneteenth started as a local pilgrimage to Galveston by former enslaved individuals. It is now the oldest nationally celebrated commemoration of the ending of slavery in the United States. Texas was the first state to make Juneteenth an official holiday in 1980. Pennsylvania established June 19 as a state holiday in 2019. The following year, Philadelphia issued a proclamation to recognize Juneteenth as a City holiday.

"This designation of Juneteenth represents my administration's commitment to reckon with our own role in maintaining racial inequities and our understanding of the magnitude of work that lies ahead," affirmed Mayor Jim Kenney in the announcement. President Joe Biden recognized Juneteenth as a federal holiday in 2021, making it the first holiday added to the calendar since Martin Luther King Jr.'s birthday was established in 1983.

Also referred to as "Freedom Day," "Emancipation Day" or "Jubilee Day," some honor Juneteenth by taking private time for personal contemplation about what they consider to be the true "Independence Day" for Blacks, since the Declaration of Independence, signed on July 4, 1776, did not acknowledge people of color.

Juneteenth has become not only a time to commemorate Black liberation from the institution of slavery, but also a time to highlight the resilience, solidarity and culture of the Black community. It is a time for Black Americans to reflect on their ancestral roots and to celebrate the freedoms that generations have fought to secure.

All people, regardless of race or religion, should recognize this important day and acknowledge it in a way that is meaningful to them. Gestures of solidarity and support to mark the day include patronizing Black-owned businesses, reading books by Black authors and sharing the history of Juneteenth with grandchildren. More social methods of celebration can include intimate family gatherings, church picnics in local parks, parades, and major events in cities and towns around the country.
Juneteenth events in Philly
Philadelphia's Juneteenth festivities have grown to be among the largest in the nation, with activities including a parade, local celebrations and arts performances. The Philadelphia Juneteenth Parade & Festival, on June 19, features more than 2,000 participants and draws more than 25,000 attendees along a 1.5-mile route. Starting at 52nd and Market streets, the parade makes its way through the 52nd St. business corridor, concluding at Malcolm X Park (52nd and Pine streets). The park will also house approximately 250 vendors, including local merchants selling food and other wares, art exhibits, and COVID-19 testing and vaccinations. A Children's Village, providing face painting and games, will be held across the street in the parking lot of Global Academy Southwest, 5200 Pine St. For more information about the City 's Juneteenth activities or to volunteer, go to JuneteenthPhilly.org or call 267-225-3108.

Juneteenth Block Party: Celebrating the Legacy of Emancipation – June 19, from 11 a.m. to 4 p.m., at the African American Museum of Philadelphia, 701 Arch St. Live entertainment, dignitaries, performances, arts and crafts, food, and vendors. Free and open to the public, but registration is required starting June 1 at aampmuseum.org. For more information, call the museum at 215-574-0380.

Black Music City 2 – June 19, from 1-4 p.m., at World Café Live Philadelphia, 3025 Walnut St. Second annual celebration of the rich history of Black music in Philadelphia, with performances by 46 new Black artists. Tickets are free. Register at Eventbrite.com, by typing "Black Music City" in the search box.
---
Pamela Diaconis is the development manager at Philadelphia Corporation for Aging.