Home for the holidays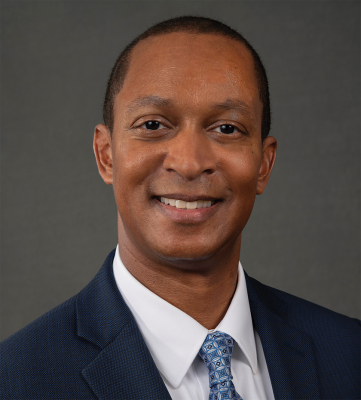 By Najja R. Orr, MBA, DBA, PCA president & CEO
---
The holiday season presents a great time to reconnect with family and friends, especially older adults who you don't see often throughout the year. While you're visiting with older loved ones for Thanksgiving take time to assess what assistance they might need to safely remain in their homes.

There are many things to consider when preparing to age in place. This issue of Milestones offers resources and tips for home repairs and accessibility modifications, energy conservation and utility bills, care in the home, caregiver support and more.

Before speaking with your loved one, it might be helpful to prepare a checklist of things to discuss. It might include questions such as:
Do you need help with chores or housekeeping, bathing, dressing, shopping and meal preparation, managing finances, transportation, or taking medications?
How often do you socialize with others?
Are you dependent on another person for care? If so, is that person an appropriate caregiver? Does the caregiver understand the elder's medical conditions?
During your visit, keep an eye out for warning signs of self-neglect or elder abuse.

Make the most of your visits by taking some private time with your older adult relatives to discuss the future. Sometimes, we may not be aware of a gradual decline and may be reluctant or unable to plan for their own needed care. Support and guidance from family members can help prevent serious accidents and future health complications. Allow time for them to express their anxieties and needs. You can offer assistance to your older relative, if they request help.

You can also reach out to community resources and services that can help. Older Philadelphians and their caregivers can call the PCA Helpline at 215-765-9040 or go to pcaCares.org for connection to local resources. For those outside of Philadelphia, the U.S. Administration on Aging's Eldercare Locator can provide connection to community resources across the country by calling 1-800-677-1116 or visiting eldercare.acl.gov.

Beat the blues
Social isolation takes a toll on your overall health, wellness and quality of life. Some studies even show that socially isolated older adults have weaker immune systems, which makes them more susceptible to illness and infection. When you're isolated from others, your mental health can also be impacted, which can lead to depression, anxiety and higher stress levels.

There are plenty of ways to stay connected with others throughout the winter. Here are some suggestions.

If you don't have family nearby, reach out to your neighbors. Invite them over for coffee.Check in on each other regularly. You can also join one of Philadelphia's senior community centers that offer daily activities and the chance to meet people who share your interests.

If you are unable to leave your home, you can enjoy a face-to-face conversation with friends or family using a smartphone, tablet or other internet-enabled device. Even regular telephone conversations with friends, loved ones and support groups can help cheer you up and ward off loneliness.