Home care is essential to maintaining independence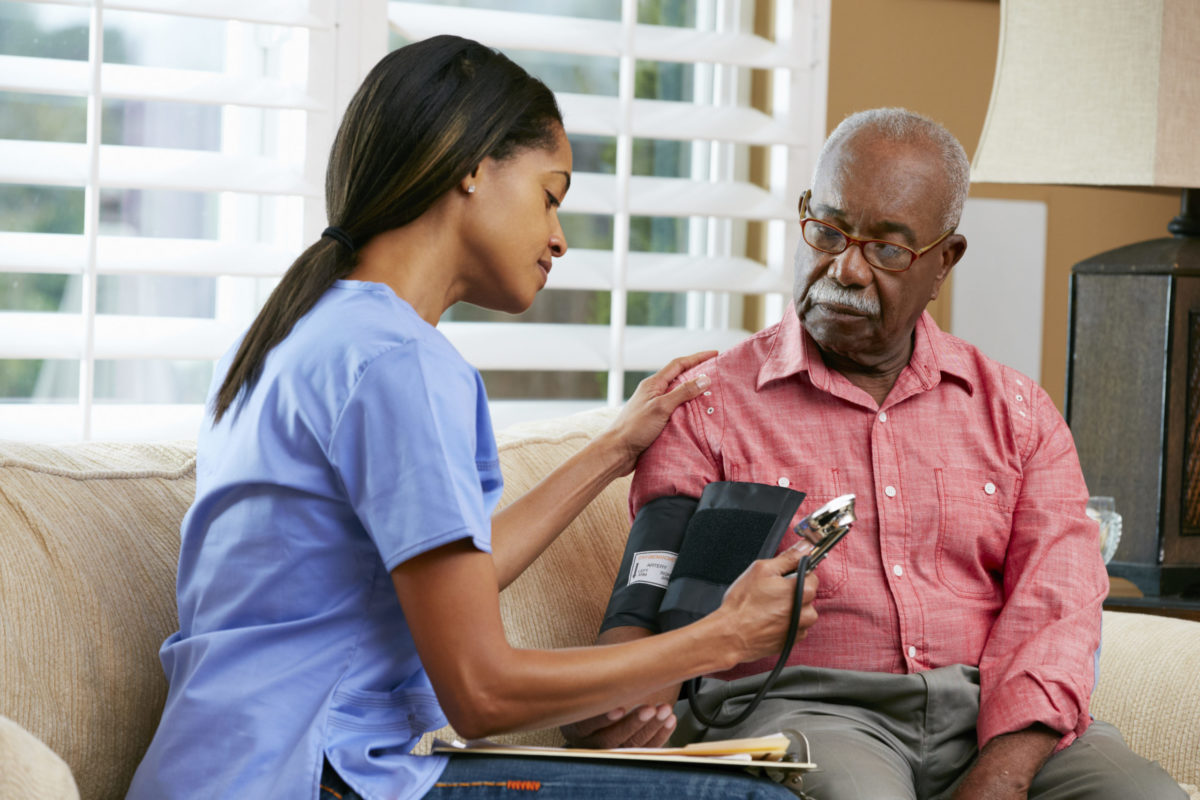 By Jay Nachman
---
A care manager with Philadelphia Corporation for Aging's (PCA's) OPTIONS program recently received a thank you note from the daughter of a service recipient, which read, "It was a pleasure speaking with you yesterday. I appreciate your kindness, sincerity, efficiency and respectfulness. PCA is very lucky to have you."

That note is indicative of the praise the agency often receives for its work supporting older Philadelphians and adults with disabilities, according to Sean Outen, PCA's director of long-term care OPTIONS, which provides an array of services to support aging in place.

"I hear appreciation from family members for the care management, home care and other services that are provided to help with family members' and loved ones' quality of life," Outen said. "These services help older adults remain as independent as possible in the community, rather than having to go into a nursing facility."

The dedicated work of PCA's long-term care staff and contracted home care aides is being honored during November, which is recognized as Home Care and Hospice Month by the National Association for Home Care & Hospice (NAHC). Home care workers "make a remarkable difference for the patients and families they serve. These heroic care providers play a central role in our health care system and in homes across the nation. Join us in honoring these compassionate, tireless workers who play an invaluable role for their clients as caregivers, companions and friends," according to a statement by the NAHC.

What is home care?
"Home care is any service that is provided in a person's home, away from a facility, to support independent living," said Shani Gilmore, PCA's executive administrator of long-term care. "Home care can include assistance with such things as bathing, dressing and grooming, which are what we call 'activities of daily living.' Other services can include shopping, meal preparation or a little bit of light housekeeping. Providing home care can enable someone to stay in their home for as long as possible, rather than having to seek another less independent living situation, such as a nursing home."

More than 4,200 people throughout Philadelphia receive services, including home-delivered meals, from PCA through the OPTIONS program. "That number is growing because we are serving more individuals," said Outen. "We've increased our staffing so we're able to reduce the waiting list. More people have been vaccinated against COVID-19 and now feel comfortable accepting in-home services. Of course, people also continue to age and need help to remain in the community."

All older adults in the OPTIONS program are assigned a PCA care manager who helps them navigate the services available. To be eligible for the OPTIONS program, individuals must first undergo a comprehensive assessment and be determined to need long-term care services, as well as to be either financially or clinically ineligible for other medical assistance programs.

Those who are not eligible for the OPTIONS program may qualify for other services. In addition, PCA can direct people to resources for home care financial assistance. For more information about long-term care services for older adults, call the PCA Helpline at 215-765-9040 or go to pcaCares.org/services/help-in-the-home.
---
Jay Nachman is a freelance writer in Philadelphia who tells stories for a variety of clients.