Fun things to do in Philly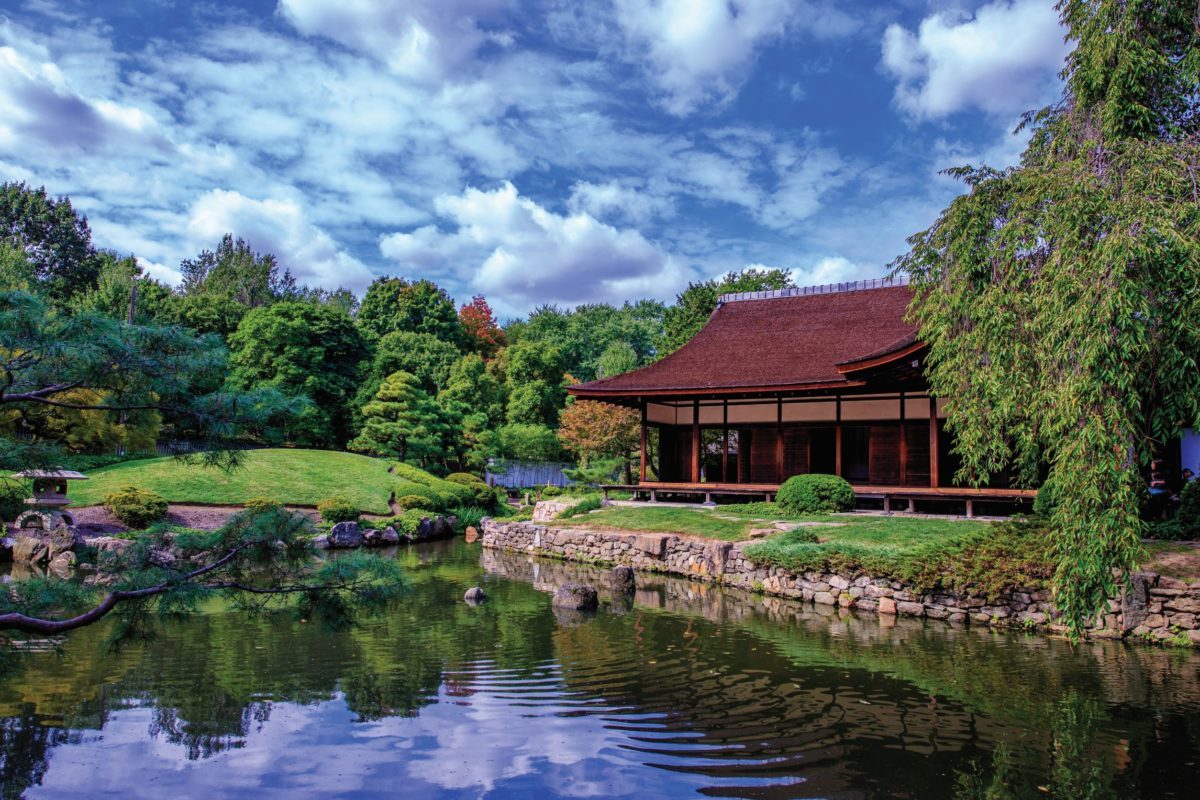 Summertime is officially here! With COVID restrictions lightened, it is time to venture outside for fun, learning, companionship and enrichment. After two years of business closures and event cancellations, you may need some help deciding what to do. Here are some great spots that Philadelphia has to offer.

Fairmount Water Works, located at 640 Waterworks Dr., is the site of our nation's first successful municipal water supply system. Visitors to this National Historic Landmark can learn about its innovative design, technology and operation, and how the supply of clean, fresh water contributed to the growth of Philadelphia in the 1800s. Free, 30-minute walking tours are offered at the front entrance on Thursdays and Saturdays at 1:30 p.m. and 2:30 p.m. The waterfront destination offers scenic views of Boathouse Row and the Center City skyline, as well as easy access to the Philadelphia Museum of Art, located nearby at 2600 Benjamin Franklin Parkway (PhilaMuseum.org | 215-763-8100).

Hours of operation: Wednesday-Friday, 11 a.m. to 5 p.m. and Saturday, 10 a.m.-5 p.m. | Admission: Free | 215-685-0723 | FairmountWaterWorks.org

Shofuso Japanese Cultural Center, located on the grounds of the Horticulture Center in West Fairmount Park at Lansdowne and Horticultural Drives, is a traditional, 17th-century Japanese house and 1.2-acre garden that reflects the history of Japanese culture in the city. Built in Japan in 1953 and exhibited at New York City's Museum of Modern Art, the house was moved in 1957 to West Fairmount Park where it remains today. Visitors are invited to tour the house and feed the koi fish that swim in a pond under a 75-year-old weeping cherry tree, as well as explore the garden landscape and newly added pebble beach.

As a historic structure, the house is not wheelchair accessible. Canes and unwheeled walkers with soft tips are permitted in the house. There is limited wheelchair accessibility to the garden.

Hours of operation: March 23 through Oct. 30, Wednesday through Sunday, from 11 a.m. to 5 p.m.; Nov. 5 through Dec. 11, weekends, from 10 a.m. to 4 p.m. | Admission: $9/older adults | Free parking | 215-878-5097 | JapanPhilly.org/shofuso

There are vast dining options available all throughout Philadelphia. One that stands above the rest is the Reading Terminal Market, located since 1893 in a National Historic Landmark building at 51 N. 12th St. in Center City. This lively indoor food hall and marketplace features a wide array of family-owned vendors that offer a variety of globally inspired foods and cuisines. While the terminal's dine-in options are the main draw, there are plenty of vendors that sell fresh, high-quality foods. You can purchase spices, produce, meats, fish, cheeses, chocolates and more for make-at-home meals.

Hours of operation: Daily, from 8 a.m. to 6 p.m. (Pennsylvania Dutch merchants closed Sunday)| Admission: Free | Parking: $4-$5 at two nearby garages | ReadingTerminalMarket.org | 215-922-2317

Getting around
The Philly PHLASH Downtown Loop is a quick, easy and inexpensive connection to the city's key historic attractions and cultural institutions. Philly PHLASH takes riders to all major museums and parks:
Penn's Landing & Chestnut Street Overpass: Spruce Street Harbor Park | Independence Seaport Museum | RiverLink Ferry
Benjamin Franklin Museum | Betsy Ross House | Christ Church & Burial Ground
Independence Hall & Visitor Center | Liberty Bell National Museum of American Jewish History | National Constitution Center
Reading Terminal Market | Pennsylvania Convention Center | Dilworth Park
LOVE Park & Visitor Center | Pennsylvania Academy of the Fine Arts | Lenfest Plaza
Sister Cities Park | Children's Discovery Garden | The Academy of Natural Sciences | Cathedral Basilica of Saints Peter and Paul
Barnes Foundation | Free Library of Philadelphia
Rodin Museum
Eastern State Penitentiary
Transfer to Philadelphia Zoo | Please Touch Museum Loop | Shofusu
Philadelphia Museum of Art | Fairmount Water Works | Boathouse Row
Hours of operation: Daily, during summer months (May 27-Sept. 5), every 15 minutes, from 10 a.m. to 6 p.m. | Cost: Free for older adults, children 4 and younger, SEPTA key and pass holders | 1-800-537-7676 | phillyPHLASH.com
---
For more information on events, dining options, local attractions and activities in the Philadelphia area, call 1-800-537-7676, go to VisitPhilly.com or stop by the Independence Visitors Center at 599 Market St. (open daily, 9 a.m. to 5 p.m.). It's unbelievable how much the city has to offer. Have a great summer!