From the Waltons to Wi-Fi: 50 years of standing strong for Philly's older adults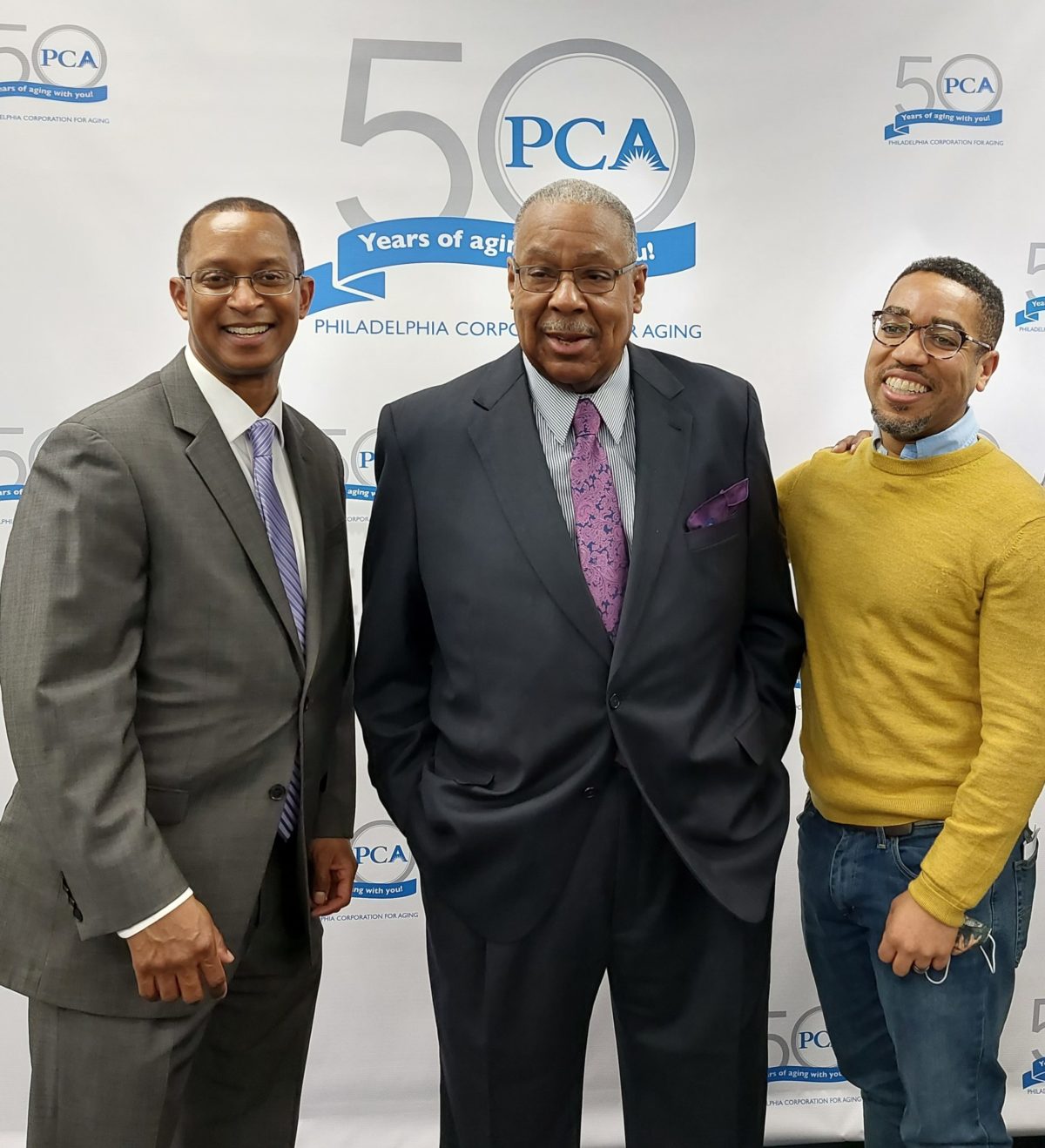 By Bill Conallen
---
In 1973, Richard Nixon was president, the end of the Vietnam War loomed, and eggs were 78 cents a dozen. Meanwhile in Philadelphia, community advocate Rodney D. Williams determined he would make a difference in his city. Following the passage of the Older Americans Act of 1965, Williams became the first administrator of PCA. From then to now, PCA has implemented countless programs and services specifically for the most vulnerable of older Philadelphians.

On Feb. 6, retired 6abc newscaster Vernon Odom assisted PCA president and CEO Najja R. Orr, MBA, DBA, in leading PCA's 50th anniversary kickoff celebration at 624 N. Broad St. Dr. Orr reflected on how the agency's mission has grown with the constant need for aging services in an increasingly older nation and shared his plans to strengthen crucial community and business ties.

"PCA is now positioning itself for the next 50 years by establishing strategic partnerships with private and public entities, engaging in dialogue with Pennsylvania's Gov. Josh Shapiro's administration, and collaborating with Pennsylvania's Acting Secretary of Aging Jason Kavulich," Orr said. "We are also developing additional, creative approaches to providing help in the home, protection and advocacy, and community and connection to our city's older adults."

Odom offered his own unique perspective on how the agency's programs have provided invaluable assistance in a rapidly transforming city. "Philadelphia has changed quite a bit since my career in journalism began many years ago. Challenges from poverty, lack of adequate resources and safety concerns, however, remain just as prevalent today," said Odom, who is co-grand marshal of PCA's 50th anniversary along with fellow retired 6abc broadcaster Lisa Thomas-Laury. "Thankfully, these challenges are being met by an agency born with a servant's heart 50 years ago, which reminds me of my own father's commitment to community as a social worker in Akron, Ohio."

Other events are planned to mark the occasion of five decades of serving older adults and people in Philadelphia. For more information, go to pcaCares.org.
---
PHOTO CAPTION: Pictured (left to right) at PCA's 50th anniversary kickoff celebration on Feb 6. are PCA President and CEO Najja R. Orr, MBA, DBA; retired 6abcnewscaster Vernon Odom; and Philip Asbury, director of community murals at Mural Arts Philadelphia. (Photo by Dave DeBalko)
---
Bill Conallen is the public relations specialist at Philadelphia Corporation for Aging.