Everyone is welcome: Senior centers embrace diversity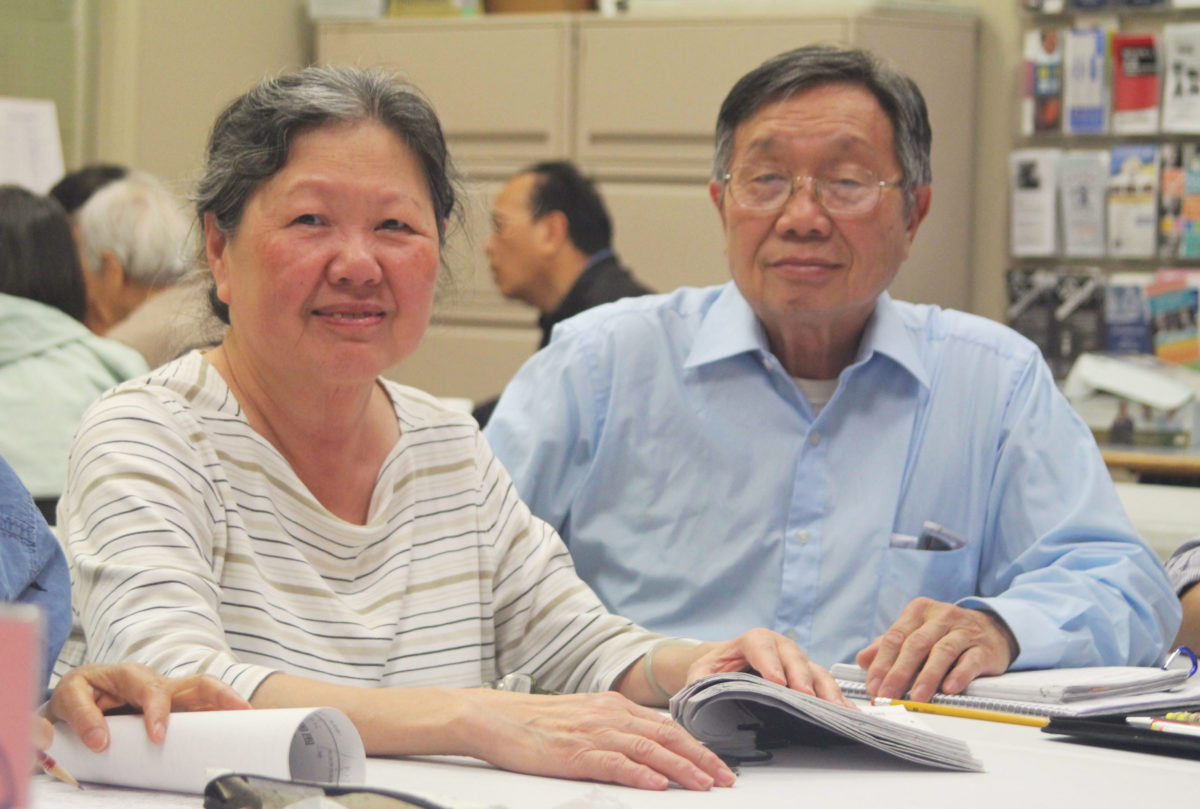 By Bill Conallen
---
Celebrated every year in September, National Senior Center Month is a time to shine a light on senior community centers with a specific focus on showing the entire nation how vital they are to the health and well-being of older adults. Philadelphia Corporation for Aging (PCA) works to meet this commitment by supporting a slate of diverse programming and events at senior community centers that reflects the multicultural makeup of Philadelphia's older adults.

"National Senior Center Month is a fantastic opportunity to celebrate the dedication of our staff, who have worked diligently behind the scenes to provide practical resources to older adults during these incredibly challenging times of the pandemic," said Esther Lee, PCA's assistant director of community engagement. "To achieve this goal, it is of vital importance that our programming reflects the diversity of communities we call home."

Thousands of older Philadelphians find community and connection at the network of 28 PCA-funded senior community centers and satellite meal sites throughout the city. Programs include wellness workshops, exercise classes, foreign language lessons and countless other activities that are meant to foster friendships and lasting connections throughout the communities each center serves. Most of the senior centers that PCA supports host special events throughout the year that aim to empower diverse older adults to embrace holistic aging and independence.

Supporting community, connection
KleinLife: Northeast Philadelphia, located at 10100 Jamison Ave., serves immigrants from over 40 different countries and individuals of diverse identities, including Philadelphia's Jewish community. The center offers educational programs, including lectures, English as a Second Language and technology classes offered in multiple languages, culturally relevant clubs, socialization programs and events, and health and wellness initiatives. Among KleinLife's offerings are the Russian Satellite program that serves Russian-speaking older adults from the former Soviet Union, including Ukraine; the Korean Social Circle; meals programs; health services, including an on-site Senior Care Nurse Practitioner and wellness program for Holocaust survivors; and lectures where people born in the United States and those coming from other countries can come together. KleinLife also provides a supportive space for people of all abilities, including people who are living with intellectual and/or physical disabilities. KleinLife: Northeast Philadelphia is open weekdays, from 8:30 a.m. to 5 p.m. For information: 215-698-7300 | KleinLife.org

Celebrating Asian heritage
Philadelphia Senior Center – Avenue of the Arts (PSC – Arts), located at 509 S. Broad St. in central Philadelphia, also houses the Asian Pacific Resource Center that provides mostly Chinese older adults with in-house social services and online resources. PSC – Arts serves Asian cuisine each Wednesday, during its congregate meal program. Many of the participants are from diverse cultural backgrounds and enjoy the opportunity to partake in a delicious Asian meal and connect with members of their community with whom they might not otherwise interact. PSC – Arts is open weekdays, from 8:30 a.m. to 4:30 p.m. For information: 215-546-5879 | PhilaSeniorCenter.org

Juniata Park Older Adult Center (JPOAC), located at 1251 E. Sedgley Ave. in Northeast Philadelphia, has long strived to be a welcoming haven for older Philadelphians. The center's mission is to include diversity in all its programming. Prior to the pandemic, JPOAC hosted an English as a Second Language program for its large Asian membership. Among the programs offered at JPOAC are tai chi and mahjong, which are both enjoyed by the growing Hispanic and Chinese populations at the center. Previous cultural activities hosted by JPOAC included a Lunar New Year celebration and intergenerational programs, held in coordination with local elementary schools, that focused on the holidays. Juniata Park Older Adult Center is open weekdays, from 8 a.m. to 4 p.m. For information: 215-685-1490 | Facebook.com

Celebrating LGBTQ Pride
PCA's Southwest Senior Center, located at 6916 Elmwood Ave., is committed to honoring and accepting LGBTQ+ elders and allies. In 2016, the center hosted its first Senior Center Pride Day through the initiative of Center Director Paulette Cunningham in her commitment to bring diversity and inclusiveness to the center. Southwest Senior Center has since hosted several LGBTQ+-friendly events, including SAGE Table that brings together LGBTQ+ people of different generations. This year, the center hosted LGBTQ+ Pride Day on June 30 and invited certified SAGE Trainer Terry Clark to facilitate the program. LGBTQ+ support groups and SAGE (Services and Advocacy for Gay, Lesbian, Bisexual and Transgender Elders) programs are also offered at Northern Living Center, Center in the Park, KleinLife and Martin Luther King Older Adult Center. For information about Southwest Senior Center: 215-937-1880 | Facebook.com/SouthwestSeniorCenter

"We constantly discover that older adults are open to change and are not fixed in their thinking," said Lee. "They are excited to learn and continue to grow. That is why all our senior centers consistently strive to create an experience of acceptance, kindness and love for one another that respects the diversity of the communities we serve. Each month, we make it a priority to present programming that provides an engaging experience for older Philadelphians that fulfills them in mind, body and soul."

To learn more about Philadelphia's senior community centers, call the PCA Helpline at 215-765-9040 or visit pcaCares.org/SeniorCenters.
---
Bill Conallen is the public relations specialist at Philadelphia Corporation for Aging.