Enjoy Philadelphia's African American cultural treasures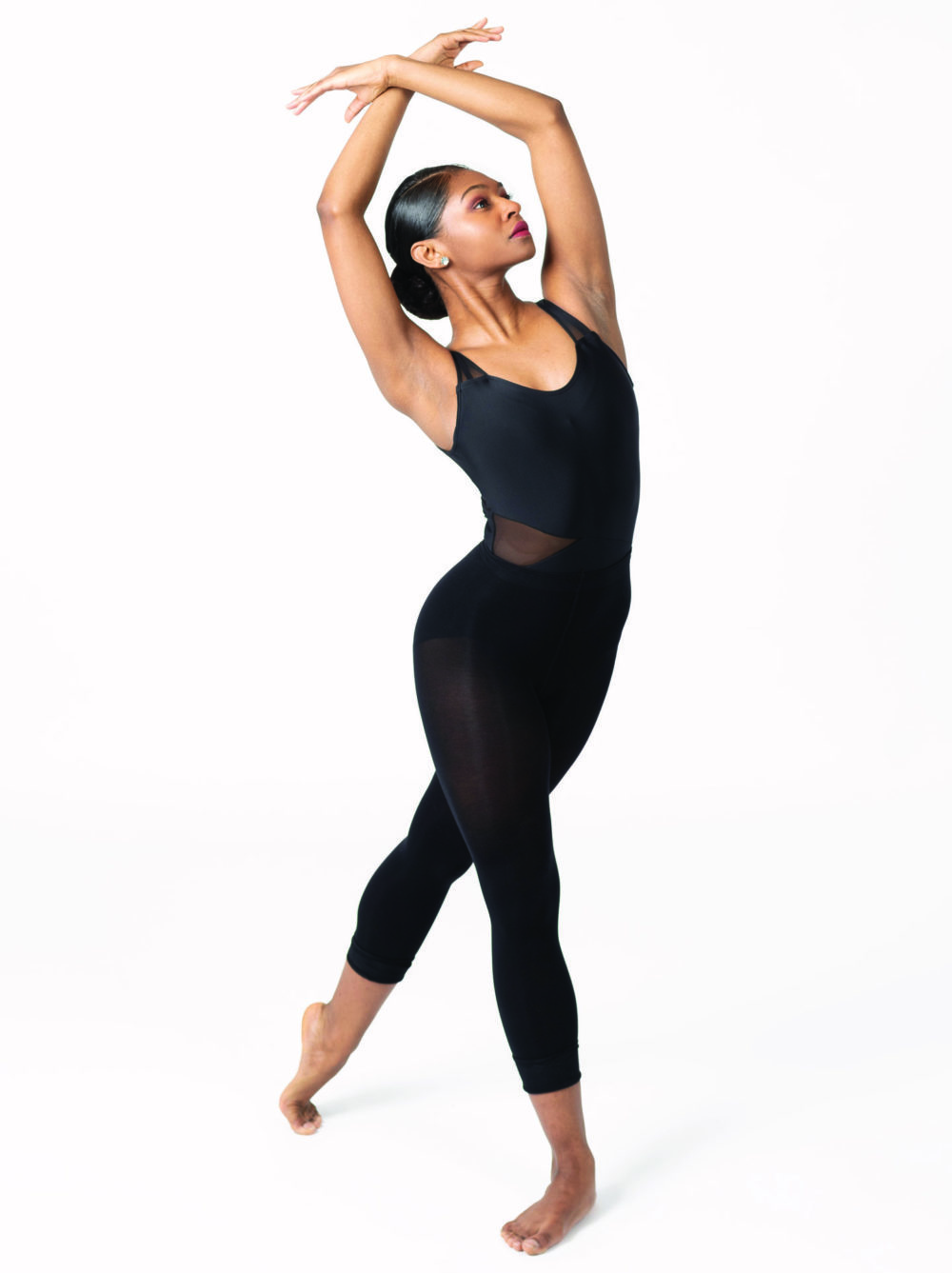 By Mary Anna Rodabaugh
---
Philadelphia is home to people of many different backgrounds, cultures and creeds. Throughout the years, African Americans have contributed in many ways to the city's cultural depth. For this Black History Month, PCA spotlights some African American cultural treasures, exhibits and events that you can explore year-round.

Dance
The Philadelphia Dance Company, known as PHILADANCO!, was founded by Joan Meyers Brown in 1970 to provide performance opportunities for Black dancers, who were then systematically denied entrance into many local dance schools. PHILADANCO! has a legacy of breaking barriers and building bridges across cultural divides, consistently performing for audiences of people from diverse communities. This nonprofit organization presents the highest quality of professional dance performance and cultivates the skills of emerging and professional dancers and choreographers in a nurturing environment, while increasing the appreciation of dance among its many communities. PHILADANCO! is recognized nationally and worldwide for its innovation, creativity and preservation of predominantly African American traditions in dance. The Spring 2023 dance season starts April 21-23 with performances at the Kimmel Center. For more information, call 215-387-8200 or visit philadanco.org.

Museums
The Colored Girls Museum, located at 4113 Newhall St. in Germantown, is a memoir museum that honors the stories, experiences and history of ordinary women of color. According to the museum's website, "There are many museums about many things. Colored Girls have a unique and complex history; it is a history informed by great tragedy and great triumph – a history which intersects and overlaps with other histories but remains distinct as colored women navigate their dual circumstances as 'colored' and 'female.' We must begin the documenting process somewhere. Why not now? Why not here? Our stories are as varied as our skin tones. Let us immortalize her!"

Tours are held on Saturdays and Sundays at noon, 1:30 p.m. and 3 p.m. A special exhibit, titled "Sit-A-Spell," is set to debut in March. Reservations are required to visit the museum. For information, call 267-630-4438 or visit TheColoredGirlsMuseum.com.

The African American Museum in Philadelphia (AAMP), located at 701 Arch St., is the first institution funded and built by a major municipality to preserve, interpret and exhibit the heritage of African Americans. It was founded in 1976 in celebration of the nation's bicentennial. Throughout its evolution, the museum has objectively interpreted and presented the achievements and aspirations of African Americans from pre-colonial times to the current day. The museum is committed to telling the story of African Americans in all its permutations: family life, the Civil Rights movement, arts and entertainment, sports, medicine, architecture, politics, religion, law, and technology. The museum's four galleries encompass three dominant themes: the African Diaspora, the Philadelphia Story and the Contemporary Narrative. Several Black History Month special events are scheduled in February.

The African American Museum in Philadelphia is open Thursday through Sunday from 10 a.m. to 5 p.m. For more information, call 215-574-0380 or visit aampmuseum.org.

The Museum of the American Revolution, located at 101 S. 3rd St., will present the special exhibit "Black Founders: The Forten Family of Philadelphia" from Feb. 11 through Nov. 26.

The exhibit will feature artifacts, documents and immersive technology to introduce visitors to James Forten and his descendants as they navigated the American Revolution and cross-racial relationships in Philadelphia to become leaders in business, and abolition and voting rights from 1776 to 1876.

When James Forten walked the streets of 1770s Philadelphia as a young man, he was surrounded by the sights and sounds of transformation. He heard the words of the Declaration of Independence read aloud for the first time in 1776 before setting sail to fight for independence in 1781.

Born a free person of African descent, Forten built upon his coming-of-age in a revolutionary city and his wartime experience to forge himself into a changemaker in Philadelphia and the young United States, becoming a successful businessman, philanthropist and stalwart abolitionist. The unique journey and exceptional story of this family of revolutionaries explore the legacy of the American Revolution; the history of the American experiment of liberty, equality and self-government; and the ongoing work to improve the nation's dedication to the principle that "all men are created equal."

For more information, contact 215-253-6731 or AmRevMuseum.org.

Black-owned businesses
Amazulu Collections has sold African wares for more than 30 years from a storefront in the Reading Terminal Market, located at 12th & Arch Sts. Owner Charita Powell, a Philadelphia silversmith, showcases handmade jewelry, folk dolls and cultural clothing.

"I eagerly look forward to making even more value-added contributions to our community as I continue to share my art, designs and vision with everyone," Powell says on her website.

Inspired by her grandmother's entrepreneurial spirit as a property owner in South Philadelphia, Powell started a business when she was just 9 by cleaning marble steps for her neighbors.

To learn more, visit UrbanKarmaWear.com.

Harriett's Bookshop, named for historical heroine Harriett Tubman, celebrates women authors, artists and activists. Located at 258 E. Girard Ave., Harriett's Bookshop is open Thursday through Sundays, from noon to 6 p.m. Bookshop owner Jeannine Cook was featured in Oprah Magazine last year for her steadfast dedication to connecting community members with one another.

For more information, call 267-241-2617 or visit bookshop.org/shop/harriettsbookshop.

Cultural dining
There are many African Americans who have and continue to contribute to Philadelphia's diverse cuisine. Joining this distinction are beverage pioneers and brothers Richard and Mengistu Koilor. The two brewers own and operate Two Locals Brewing Company, Philadelphia's first Black-owned brewery.

"The more we got into the brewing industry, the more we realized the lack of black brewers and black-owned breweries," the Koilor brothers said. "It is our mission to bring the first Black-owned brewery to Philadelphia and show our community the opportunities available in the brewing industry."

Two Locals Brewing Company beer is available for purchase online and at Craft Hall, 901 N. Delaware Ave., Wednesdays to Fridays from 4-7 p.m. and Saturdays and Sundays from 2-6 p.m. For more information, visit TwoLocalsBrewing.com.

Former Germantown Cadillac Club owner and Philadelphia entrepreneur Benjamin Bynum Sr. passed away late last year. His two sons, Robert and Benjamin Bynum Jr., chose to carry on the family tradition of great food and good jazz music as operators of South, located at 600 N. Broad. The brothers are 35-year veterans of the Philadelphia hospitality community, and their restaurant features exceptional and authentic southern cooking. For more information, call 215 -600-0220 or visit SouthJazzKitchen.com.
---
Photo courtesy of Philadanco! | Photo by Julieanne-Harris
---
Mary Anna Rodabaugh is a writer, editor and writing coach.