Employment programs help older adults thrive in the workforce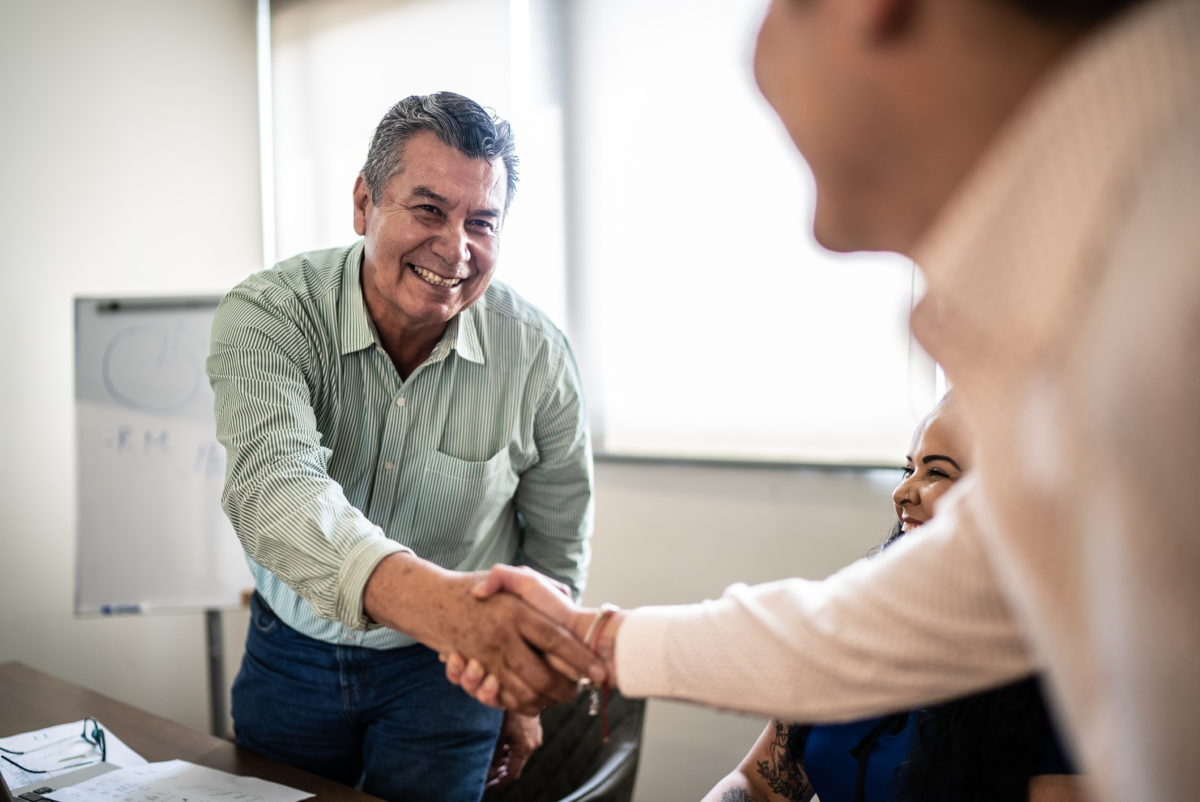 By Bill Conallen
---
As the nation's population continues to age, many older adults are in need of additional income to support their retirement years. However, finding a job can be a challenge for those who may face age discrimination or who have been out of the workforce for a long time. To address this need, PCA has developed a range of employment and job training programs to help older job seekers find and maintain meaningful employment.

Employment services for older workers are supported by the Older Americans Act (OAA), a federal law that enhances the quality of life for older Americans by providing needed programs, services and supports. PCA's employment programs are designed to help older adults obtain the necessary skills and resources to find and obtain employment. These programs benefit older adults by promoting economic self-sufficiency and independence. The also contribute to the overall economic well-being of the community.

The OAA provides funding for a range of employment programs designed to help older adults re-enter or succeed in the workforce. Employment services are provided by the nation's Area Agencies on Aging, including PCA, and can range from career counseling to job placement.

"We believe that every older adult should have the opportunity to live with dignity and respect, and that includes having the ability to earn a living to support themselves," said PCA President & CEO Najja R. Orr, MBA, DBA. "Our employment and job training programs help older adults overcome the barriers they may face in re-entering the workforce and provide them with the skills and resources they need to succeed."

PCA offers employment and job training programs through the Mayor's Commission on Aging and JEVS Career Solutions for 55+. Both provide various job-related services, such as job readiness training, job search assistance and vocational training. The programs also provide access to job fairs, workshops and career clubs, where individuals can network with potential employers and receive advice on job search strategies.

"PCA's employment & job training programs provide a unique opportunity for older adults to re-ignite their passion for work, rediscover their self-worth, and contribute to their community in meaningful
ways," said Wanda Mitchell, PCA's director of community engagement. "For many older adults, employment is more than just a means to a paycheck. It is a pathway to a renewed sense of purpose and fulfillment. Our programs help older adults build new skills, develop new interests and connect with other people in their community. Through employment and job training, older adults can continue to grow, learn and make a difference in the world around them."

One of the key employment programs under the OAA, the Senior Community Service Employment Program (SCSEP), provides part-time, community service-based job training to adults 55-plus with low incomes.

Through SCSEP, participants are placed in various community service assignments, which can include local schools, hospitals or government agencies. Participants receive on-the-job training and gain valuable work experience to help them transition to unsubsidized employment.

Another employment program under the OAA is the Senior Environmental Employment (SEE) program, which provides opportunities for older Americans to participate in environmental and conservation-related projects. SEE program participants work with federal and state agencies, nonprofit organizations and private industry partners on projects, such as environmental research, wildlife conservation and public land management.

The employment programs under the OAA that are facilitated through PCA help older Philadelphians remain engaged in their communities, develop new skills and earn income to support financial independence. These programs benefit both older workers and the local community.
---
To learn more about how PCA helps older adults obtain valuable job skills and find new employment, call the PCA Helpline at 215-765-9040 or visit pcaCares.org/employment.
---
Bill Conallen is the public relations specialist at Philadelphia Corporation for Aging.