Caregiving during a pandemic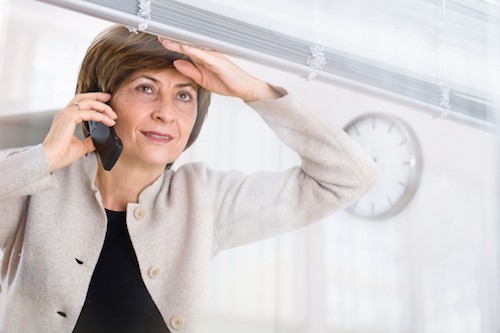 By Shannon Reyes
As the nation moves into its eighth month since the widespread effects of the COVID-19 pandemic were first felt, many are wondering when life will return to the way it was before the virus arrived in the United States.
And as many deal with competing responsibilities during this time, such as homeschooling and working from home, caregivers of adults are not immune to the strain this pandemic has created. According to Dr. Barry J. Jacobs, Psy.D., the onset of the COVID-19 pandemic has presented a number of challenges for caregivers of older loved ones; the greatest of which include increased isolation, interruption of services and an increase in anxiety and depression.
"Part of what is contributing to the increase in anxiety and depression among caregivers is that they are feeling very responsible for their loved one's health," said Dr. Jacobs, a clinical psychologist and principal for the national healthcare consulting firm Health Management Associates as well as an author of two family caregiving books and a monthly columnist for AARP.
According to Dr. Jacobs, the responsibility and guilt a caregiver feels in safeguarding their loved one's health is only compounded by the many unknowns that exist during the coronavirus pandemic. For instance, some caregivers may be conflicted about letting a home health aide into their homes during the pandemic out of fear that they could contract the virus.
"I'm a big believer in the serenity prayer, because as people we want to control what we can't control," Dr. Jacobs says.
Dr. Jacobs explains that instead of focusing on the elements out of the caregiver's control, individuals should concentrate on the elements they can control, such as using formal or social supports to assist with caregiving. Social supports include family, friends or members of the community who can alleviate some of the strain felt on caregivers these days. He explains that family and friends  can help to relieve some of the burden by assisting in caregiving and even providing respite for the caregiver in place of formal supports, such as adult day centers, which are currently closed.
It is also important for caregivers to stay engaged with family and friends as much as possible. If the caregiver does not feel comfortable having people over, he says video chat is a great way to remain engaged. As human beings, Dr. Jacobs says socialization is important and that talking is not enough—people need to see each other's faces.
"Mindfulness is all about non-reactive awareness," says Dr. Jacobs. "It helps us to better abide the things that are currently going on around us."
He compares caregiving as running a marathon and self-care is like taking those much needed water breaks. The more time caregivers take for themselves, the more they are able to recharge their emotional or mental batteries.
Dr. Jacobs also says before self-care can happen, caregivers themselves have to allow it to happen.
"The thing is people have to give themselves permission," says Dr. Jacobs. "Caregivers often don't allow themselves to do that because they make themselves feel guilty."
Most importantly, Dr. Jacobs says that coping with the pandemic as a caregiver also takes a bit of reflection, as it's important to find personal meaning in the care being given. Finding the positives in experiences help caregivers find positive meaning that better equip them to cope with their ongoing situation.
"Finding positive meaning means reflecting on what you have learned through managing adversity (in this case, the pandemic) and having a clearer focus on what matters most to you," says Dr. Jacobs. We can reflect in that way by journaling, praying, or having a heart-to-heart conversation with someone who really understands us.
—
Shannon Reyes is public relations specialist at Philadelphia Corporation for Aging.