Bringing college students and older adults together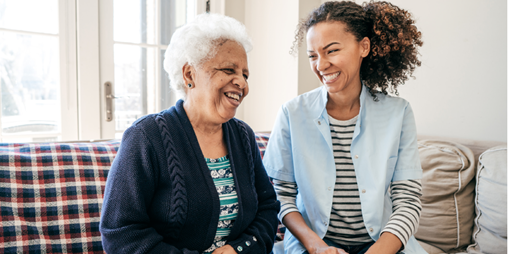 By Mary Anna Rodabaugh
---
Intergenerational friendships are immensely valuable for both college students and older adults. It can be a time to share stories of the past and future, learn new things, and reduce loneliness for both parties. If you are interested in activities or services brought to you by local college students, there are several programs in Philadelphia and the region to consider.

Temple University's Intergenerational Center (IGC) offers the Time Out program in coordination with Penn Memory Center, which facilitates meaningful, in-home engagement through intergenerational companionship by connecting older adult individuals with trained college students. Activities include conversation, reading and light activities at the home. Personal care, such as bathing, dressing, feeding, toileting, and administering medications or therapies, is not provided.

Family Friends is another program of Temple's IGC that provides voluntary, community outreach to eligible, kinship households and additional families citywide who have special needs. Families are enrolled in the program free of charge.

Penn Memory Center offers Time Together, a community-based program where Philadelphia college students provide high-quality, low-cost respite care to families supporting an older adult, including those with physical or cognitive impairments.

Weekly Smile, another free program of Penn Memory Center, matches college students and older adults for weekly connections to share stories and advice, work together on art projects, and enjoy other common interests. Weekly connections can occur through video or phone calls.

Widener University and West Chester University offer the Intergenerational University Connections program in partnership with the Pennsylvania Department of Aging. University students participate in weekly virtual conversations and activities with older adults. The sessions last about one hour and occur for 10 weeks.
---
Resources
Temple University's Intergenerational Center Time Out program: email timeout@temple.edu

FamilyFriends at Temple University: call 215-204-5544 or visit education.temple.edu/igc

Time Together at Penn Memory Center: call 215-662-7810 or go to PennMemoryCenter.org/time-together-
in-person-services

Intergenerational University Connections program through the PA Department of Aging: email aging@pa.gov
---
Mary Anna Rodabaugh is a writer, editor and writing coach.