Ask the Expert: Self-care is essential for caregivers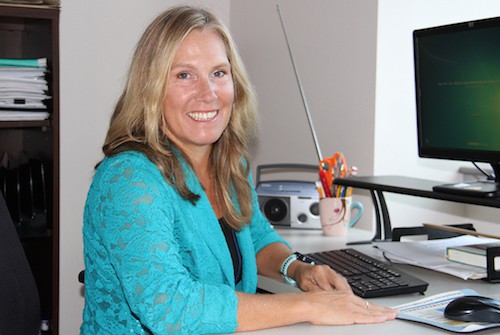 This month, we sat down with Cheryl Clark-Woods, MSW, who serves as director of Philadelphia Corporation for Aging's (PCA) Caregiver Support Program. Available to both caregivers of older adults and grandparents caring for grandchildren, the program provides resources and financial assistance to hundreds of qualified caregivers in Philadelphia each year. Clark-Woods is a strong advocate for the importance of self-care among those actively caring for older adults and family members. Here, she shares her thoughts on why self-care needs to be a vital part of a caregiver's regimen.
What is self care? 
Self-care is an essential aspect of caregiving that in-cludes activities to ensure the physical and emotional well-being of the person providing care. It is incredibly important that while caring for someone else we do not forget to care for ourselves in the process. Self-care activ-ities are intended to help the caregiver manage the many challenges of caregiving, while staying healthy and main-taining a positive outlook – which is not always easy.
Self-care activities focus on different aspects of wellness and can include the following:
Physical – Exercise, nutrition, sleep. Take a walk every day to clear your head. Introduce more fresh fruits and vegetables into your diet. Take a brief nap when your loved one is sleeping so that you will be well-rested.
Intellectual/mental – Reading or taking a class. Check out our events calendar for stimulating online events. The Free Library of Philadelphia also offers virtual lectures and discussions.
Spiritual – Praying, spending time in nature, reflection, religious practices, etc.
Social – Staying connected with friends and family, avoiding isolation, using technology to be present with others, joining a support group, etc.
How does self-care benefit the caregiver?
The importance of self-care cannot be overemphasized. Caregivers must care for themselves in order to continue to care for others. Frequently, caregivers spend many years caring for others. This can take a toll on them both emotionally and physically. Self-care is the fuel that keeps us going and supports our ability to manage the needs of the person for whom we are caring. These activities help us maintain a positive outlook and provide the foundation to keep us going during rough times.
What are some ways caregivers can engage in self-care, especially if a caregiver is having trouble finding respite?
Sometimes we can engage in self-care activities where we are. This might mean finding carefree spaces. Such a space can be a quiet place to sit and reflect, meditate, engage in relaxation activities, exercise, read or listen to music. Headphones can sometimes provide an escape. Caregivers can find meditation apps or music to help checkout – if even for 10 minutes. A short walk or exercise video can also help.
Do you have any advice for those who may feel guilty about taking time for self-care?
It's common for caregivers to feel guilty, and it can interfere with the ability to care for themselves. Remember the golden rule of caregiving: take care to give care. You are not only doing this for yourself; you are also doing this for your loved one. Taking time to refresh and re-invigorate allows us to meet challenges head on and from renewed perspectives. It can be helpful to write down what you need, why you need it and how you can achieve it. Creating and reviewing your plan often can help establish daily routines to keep you on track. Self-care helps us stay positive. Positivity plays a role in how we feel and helps us cope.
How can a caregiver start to develop a self-care routine?
There are several great ways for a caregiver to start working on their own self-care regimen:
Seek caregiver support groups and education work-shops online. These are opportunities to receive support and learning, which nurture emotional and intellectual well-being.
Recognize some of the burdens associated with care-giving. It's okay to express hardship. Seek what you need to reduce stress and get a break. Asking for help and coming up with a self-wellness plan can help.
Get regular checkups and preventive care. Your health and wellness is important in being able to provide care for your loved one.
Be open to and learn new technology to stay connected with friends and family.
PCA's Caregivers Support Program is now offering virtual workshops, including one which will be held in November in observance of National Family Caregivers' Month. See pcaCares.org or call Cheryl Clark at 215-765-9000, ext. 5300 for dates and more information.