Art is Ageless!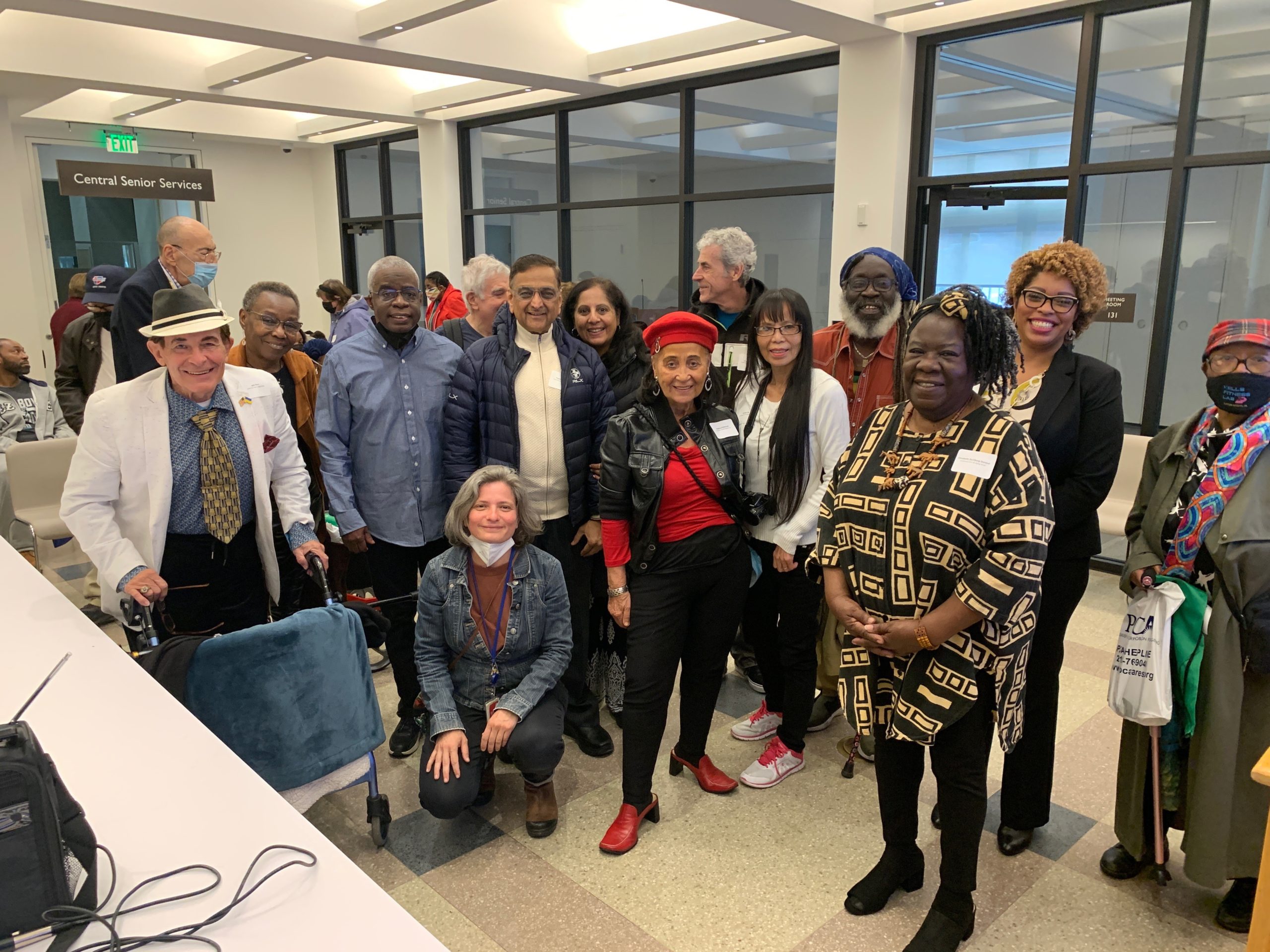 In conjunction with Older Americans month, Philadelphia Corporation for Aging (PCA) hosted its first of two in-person "Celebrate Arts & Aging" (CAA) events. The show took place Friday, May 6 in the Gallery West of the Parkway Central branch of Philadelphia Free Library and featured artwork created by adults 55+. The show was an instant hit as attendees marveled at 40 of the 125 paintings drawings, prints, and photographs featured in this year's exhibition. Shaunise Spivey, COO, spoke to thank the artists for their fabulous artwork. She also shared her appreciation for this year's hybrid CAA show which has allowed everyone a chance to be back together in-person after a virtual setting the past two years.
This year's event features artists like Mary Narissa Ferrer who, now at 98, paints every day. "Painting is all I want to do right now," says Ferrer. "It just pours out of me," she continues. Her submission to this year's CAA is a dynamic abstract painting entitled "Cobra Strikes Back."
The second in-person CAA show takes place at the Center on the Hill in Chestnut Hill May 26 from 4:00 to 5:00 p.m. View the full collection here or online via PCA's website (PCAcares.org/celebrate) and social media sites.