Volunteer Spotlight: Small Things working to make big impact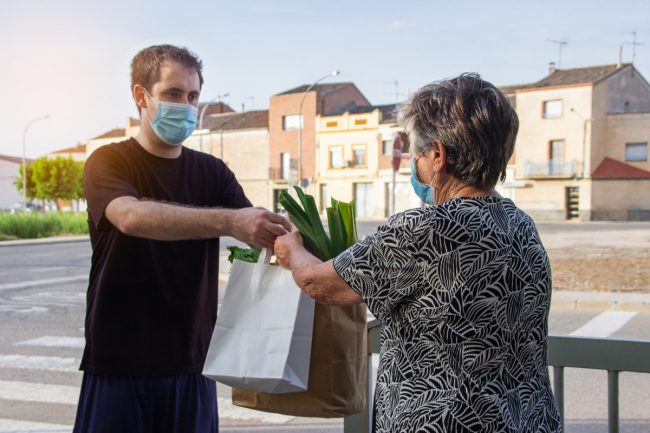 By Shannon Reyes
---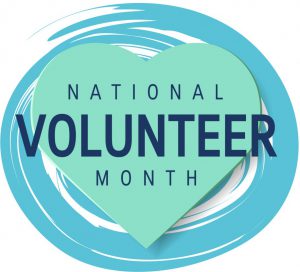 More than a year ago, the City of Philadelphia announced stay-at-home orders as a response to the COVID-19 outbreak. As the Coordination Director of Small Things, formerly known as Easter Outreach, Dave Brindley was concerned about underserved populations, especially as the need and demand for food resources increased. So, he called Meals on Wheels in Washington, D.C. to see if they could connect him to their local Philadelphia branch. That call led to another call with Philadelphia Corporation for Aging's (PCA) Assistant Director of Community Engagement Karen Washington. Both organizations have a storied history of meeting the needs of underserved communities.
Starting over 10 years ago, a network of more than 70 churches and congregations throughout Philadelphia was founded by the organization's Executive Director Pastor Vito Baldini, under the name Easter Outreach. The network was originally focused on bringing food to underserved families in the community during the Easter holiday season, which inspired the organization's original name. But as Easter Outreach grew and formed a connection with Philabundance, the network outgrew its former name as the focus evolved into feeding underserved families year-round.
In the summer of 2020, PCA-funded senior centers had to pivot quickly, due to the city-wide restrictions. The centers, once serving as a physical space for local older adults to share a hot meal on weekdays, shifted to providing Grab & Go meals. From March 18, 2020 to today, PCA-funded senior centers have provided more than 544,000 meals to older adults in their communities. Instead of arriving at the centers for a meal, older adults could pick up a week's worth of frozen or shelf-stable meals right from the center.
"Prior to the pandemic, daily hot lunches at our senior centers played a vital role in keeping older adults nourished," Washington said. "We knew that it was important to keep providing meals to our senior center members during COVID, especially as the pandemic limited food resources and impacted many economically."
In the early months of the pandemic, the fateful call between Brindley and Washington led to a collaboration that ensured the Grab & Go meal program's success in its early stages. Washington put Brindley in touch with some of the senior centers who needed volunteers to help rollout Grab & Go meals. Small Things then put out the call for volunteers, which was answered in droves.
"It was wonderful to see citizens of every background wanting to serve," Brindley says.
Small Things volunteers went out to them senior centers to deliver meals to older adults who were unable to pick up them up. Brindley supported the centers and volunteers by learning to map out delivery routes, in what he lightheartedly describes as the "volunteer Uber Eats experience."
While Brindley mainly worked with the centers coordinating deliveries, his wife, Katie, also hit the road with fellow volunteers to deliver meals. She had a route at Firehouse Active Adult Center and still stays in touch with one of the meal recipients.
Another Small Things volunteer, Beth Dyson, also made meaningful connections on her Grab & Go delivery route with her 5-year-old son, Anderson. While getting to know the faces along their route, Dyson says her son often prayed for meal recipients and made drawings as gifts to go along with the meals being delivered to each home.
"During this crisis, our family wanted to give back and show our children what it looks like to look beyond our four walls, while respecting the laws and guidelines," Dyson said. "Working with the Firehouse (Active Adult Center) has allowed us to do that. My son came along with me 'reading' the map while I dropped meals off on the residents' porches."
Being on the road also allowed Dyson to help those on her route in other ways. In one instance, she noticed that a Grab & Go recipient's front steps were in need of repair. After mentioning it to a staff member at the Firehouse Active Adult Center, she was able to connect the recipient with PCA's Senior Housing Assistance Repair Program (SHARP), which provides home repairs and modifications for those over 60.
Throughout the summer months of 2020, Small Things continued to support PCA's Grab & Go meal efforts, with Brindley estimating that Small Things volunteers delivered approximately 30,000 meals on behalf of the program.
"There's a great volunteer spirit in this city and understanding of the need because of COVID," says Brindley. "Volunteers understand that any one of them could be in that same situation as the individuals we 0are helping."
Since the summer, Small Things has expanded its efforts to provide for underserved neighborhoods. In December 2020, Small Things subleased a warehouse from Philabundance and Feeding America in Roxborough to receive and package food for distribution at neighborhood centers. Those who are looking for volunteer opportunities with Small Things can register on its website at SmallThingsPhilly.org.
"We are so grateful for everyone who came together to make this happen, including our meal vendors, senior centers, Small Things and others who partnered with us in order to bring these meals to our seniors," Washington said.
Those interested in Grab & Go meals or other PCA programs are encouraged to call the PCA Helpline at 215-765-9040.
---
Shannon Reyes is the public relations specialist at Philadelphia Corporation for Aging..